I hope you all had a fabulous Father's Day weekend. It flew by much too quickly for us.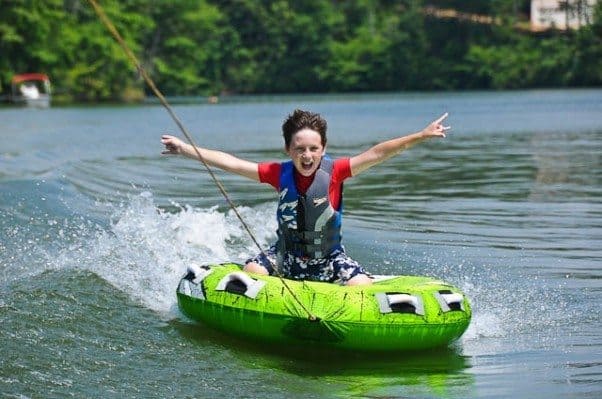 And obviously, fun might just be a little bit of an understatement.
Can you tell?
To top off the tubing, swimming, and playing with cousins, Little Buddy and his Daddy spent a great deal of time fishing. Watching them brought back so many memories of fishing with my Daddy when I was a young girl. We'd head out early Saturday for a full morning of fishing.
I was always more interested in the snack that Mom packed for us or sorting through Daddy's tackle box. There were some mighty cool things in that old tackle box that were the most interesting things in the world to a little girl.
Daddy would patiently bait my hook for me as I wriggled around more dramatically than the worms in our bucket and always tried to teach me how to take the fish off of the hook without getting finned.
Those are lessons I remember well, but have never mastered.
Watching my husband and son create those life-long memories had me missing Daddy even more than usual this weekend.
Regardless of how old you are, you always wish you had one more day.
It's helping me to remember not to waste the ones I have.
They are truly a gift.