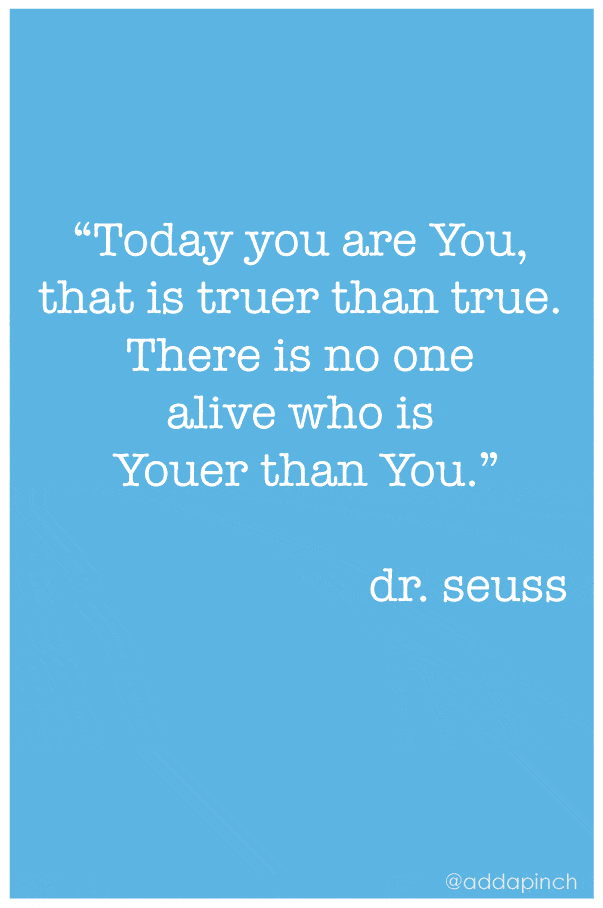 I am so glad you are here because I have something that I really, really want to talk with you about.
You.
Well, and me. We both are in the same boat on this subject I do believe and I think it is something that we really should fix.
You see, we sell ourselves short, you and I.
Yeah, we really do.
Let me tell you a little story that might sound a little familiar.
There was this girl who was about to turn forty and had yet to meet her life goals. She wasn't skinny as she'd dreamed she be at this point, she hadn't written the book she told herself at 12 that she would one day write, and by golly, she had this blog and didn't have nearly as many recipes or crafts on it as her other blogging friends had on theirs. She wasn't as witty, or inspirational, or organized, or smart. She fell short.
She pondered.
She stewed.
She became upset with herself that if she couldn't do it at the level of all the others who were seemingly doing it so well, what purpose did she serve in the first place?
And then… enter Dr. Seuss.
As she sat reading Happy Birthday to You! by Dr. Seuss to her son for his birthday, things just made more sense.
God didn't create us all the same. He created us as unique individuals with different talents, thoughts, and abilities and in all different shapes and sizes.
It reminded me of the story my Grandmother used to tell me about the birds. As we would sit at her kitchen table eating a snack in the afternoons and watching the birds play in her front yard, she would tell me about each and every bird that we could see. She told me which of the birds sang as she fixed breakfast for my Granddaddy, she told me which of the birds liked to pick at the others in the yard, which ones didn't like to share bird feed at her feeders, and which ones liked to antagonize Lady, her German shepherd. And at the end of her lesson, she put her hand on mine and told me how God gave each of the birds a different song to sing.
It would be a shame to try and sing another bird's song when God gave us our very own to sing proudly.
Are you working to be the best you possible or are you trying to sing another bird's song?
What song do you want to be known for singing?