My mornings just wouldn't be the same without a good cup of coffee. I think if I didn't fix it for myself, within a few minutes there would probably be a line at the coffee maker with my husband and son making one for me.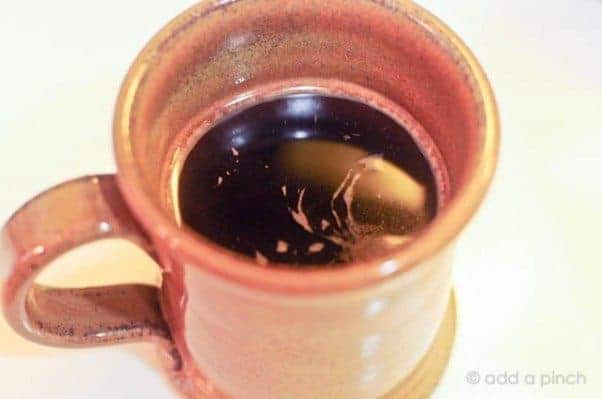 About three years ago, my friend Nola introduced me to her Keurig coffee maker. It had to have been one of the best cups of coffee I had ever tasted in my life! We were on a camping trip for the Daytona 500, which is thankfully situated right across the road from a mall.
You know what happened, don't you?
I don't believe my coffee cup had even cooled off before we were in the Macy's for me to have one of those magic machines for myself.
Since then, I've probably used 2,310 K-Cups of various brands, types, roasts, and flavors. I finally realized I just needed a standing order for automatic delivery of those cute little cups of greatness I was using so many.
That's about the time my sister told me about a new little diddy that she was using with her Keurig.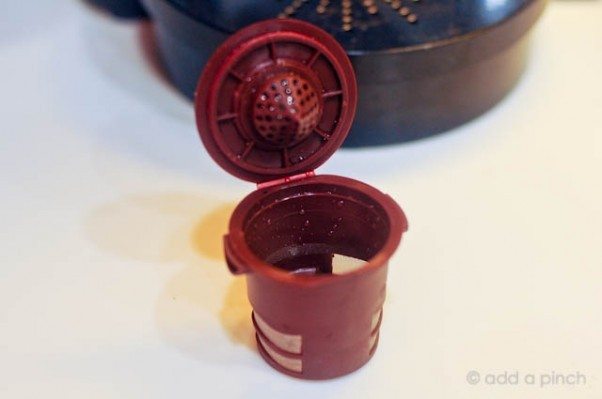 Just look at that cute thing!!!
It's called an ekobrew Cup
and allows me to use whatever coffee I want in my Keurig.
There are two major things I love about it –
it just pops right into the K-Cup slot without having to remove any pieces of my Keurig
it is saving me so much money over what I was spending!
Here's how it works.
Spoon your desired number of teaspoons into the container.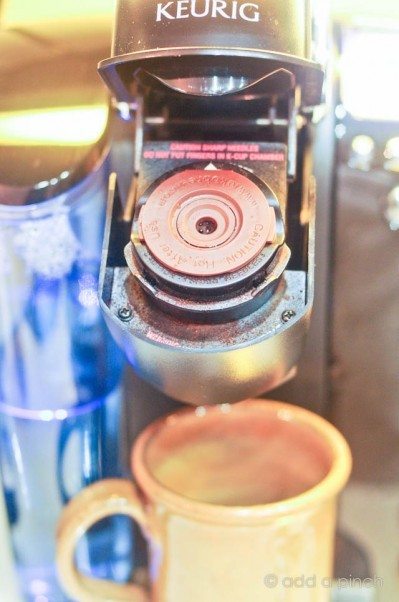 Snap the lid closed and place it into your Keurig just like you would a K-Cup.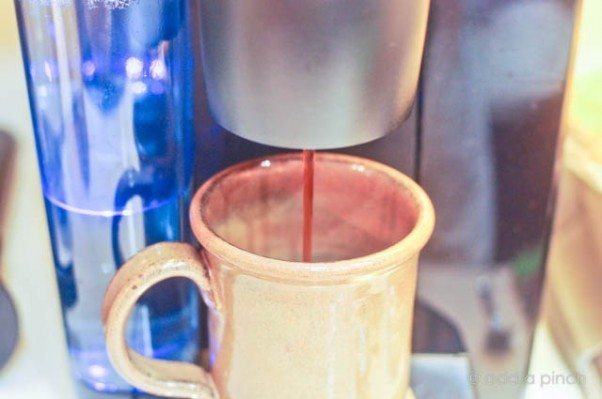 Since I calculated that I'm saving about 58 cents a cup, I think I deserve to go shopping.
Don't you?
The fall shoes sure are cute!