In my neck of the woods, muscadines are the king of all grapes.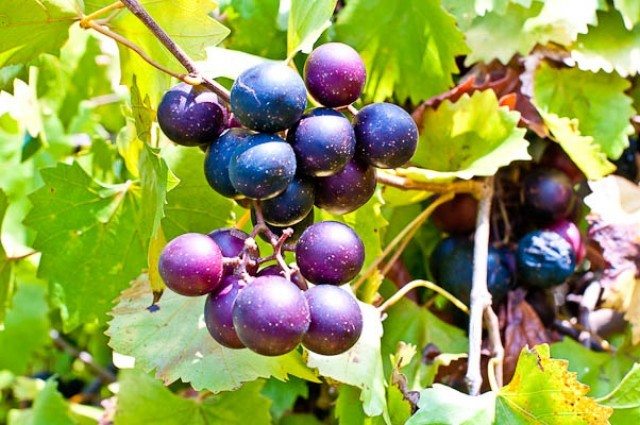 We tend to our vines all year long to get these little beauties. We prune the vines, lime the vines, tie back the vines, and then watch the fruit of our labor grow all through the summer.
We can't wait til after Labor Day so we can begin stopping by and grabbing a few on our afternoon walks each day to see if they are nearly ready.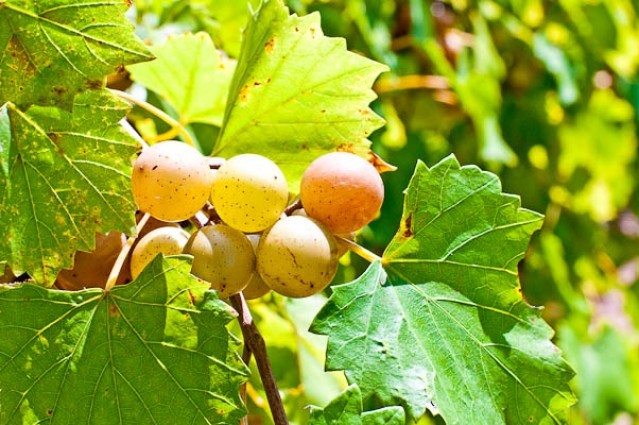 And the longer you wait, the sweeter they become.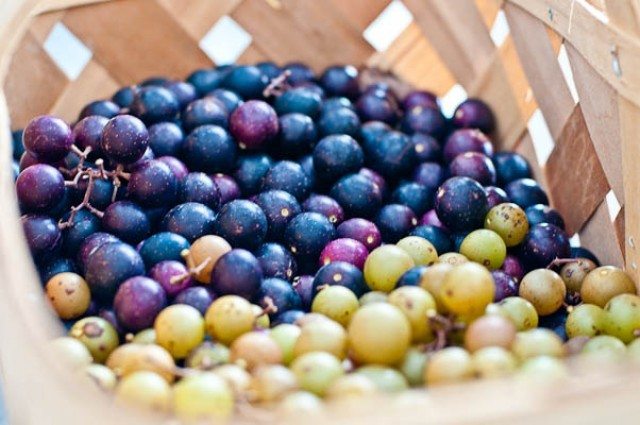 Until they are just right. And that's when neighbors and friends from all around drive up in their trucks filled with five gallon buckets and will pick your vines clean if you let them.
Not that I mind sharing, but I have to make my jelly, preserves, syrup, wine, and tarts. And you know, I only have my country grapes once each year.