Herbs are one of my favorite things to grow throughout the year.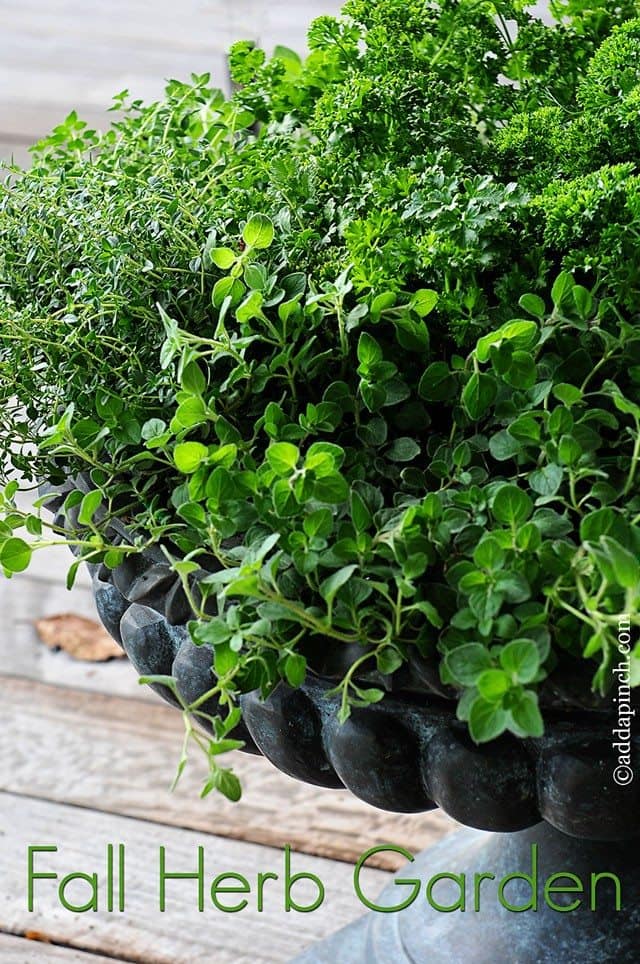 I love to be able to quickly snip off pieces of thyme, parsley, oregano or rosemary to use in a recipe to enhance the flavor and really make the recipe pop. I also have a habit of just loving to grab a handful of fresh thyme and rosemary to toss into the tub. Yeah, I know, that might be a bit strange, but it sure does smell heavenly.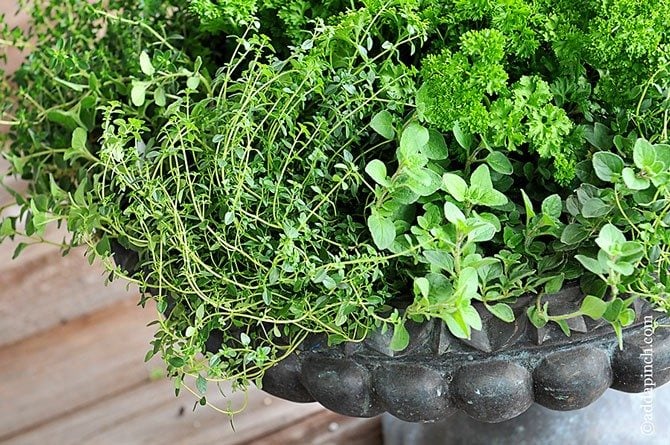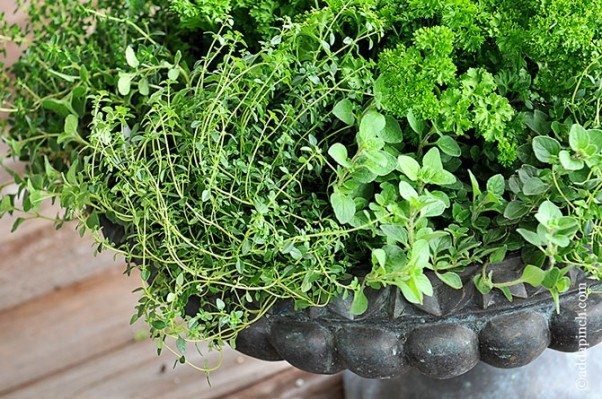 Normally, I have herbs growing in the garden, but I decided that this fall and winter it would be nice to keep my herbs close at hand instead of a quarter mile away from the house. Although, the forced exercise before cooking is probably a better idea. Heh.
This past week, I got around to getting my fall herb garden together on the porches. I discarded all of my spent summer flowers, you know the ones that have served me well throughout the long, hot days of summer, but couldn't possibly stand one more day? Then, as I took stock of how bereft my porches looked without bright greenery and decided that herbs would make it come alive again and last through all of the cooler weather in my mild climate. Hopefully.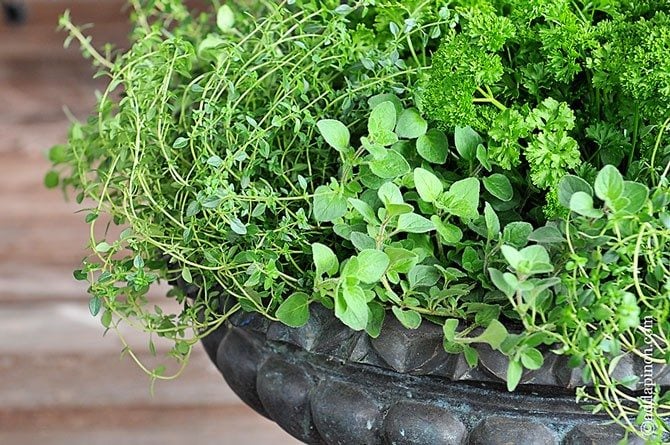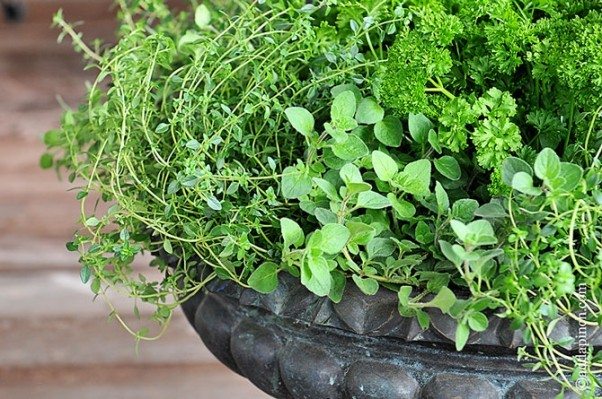 What are your favorite herbs to use throughout the fall?