I adore my French press. I mean ah-dore it!!!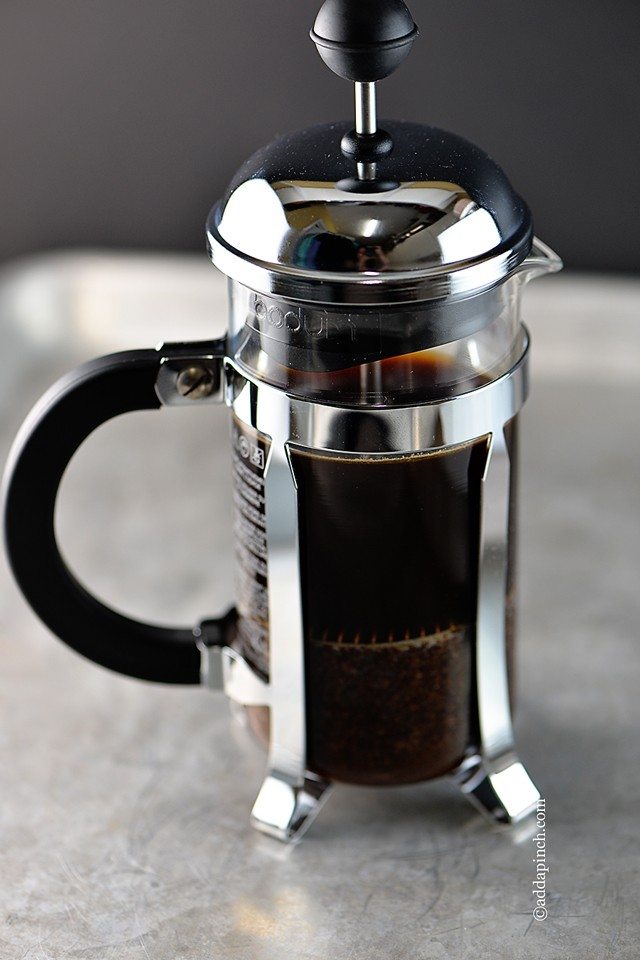 If you saw my Perfect Cold Brew Coffee recipe today over in Cooking, you know how I love my French press. It is seriously one of my very favorite kitchen appliances – electric or not – and that is saying a ton!
Like I mentioned, it is regularly in use in my kitchen making cold brew coffee for iced coffees and other things, but, I also enjoy it for making a hot coffee or coffee drinks, teas, and such.
I have used a few different brands of French presses, but the ones that I have now are by Bodum. I like the clean, classic lines, the sturdiness of the handles and the plunger, and how well it cleans.
By the way, Bodum has no clue who in the world I am.
You can find French presses in varying sizes – from 3 cup to 12 cup and so many in between! They make them in shatterproof, insulated and the more traditional item as shown. We love them for carrying with us on camping trips, too!
I have smaller individual sizes for a quick cup of hot coffee in the mornings to the largest 12-cup capacity French press for making for a crowd or large amounts of cold brew coffee for the week!
So, now that I've sung the praises of my French press, I want to share them with you!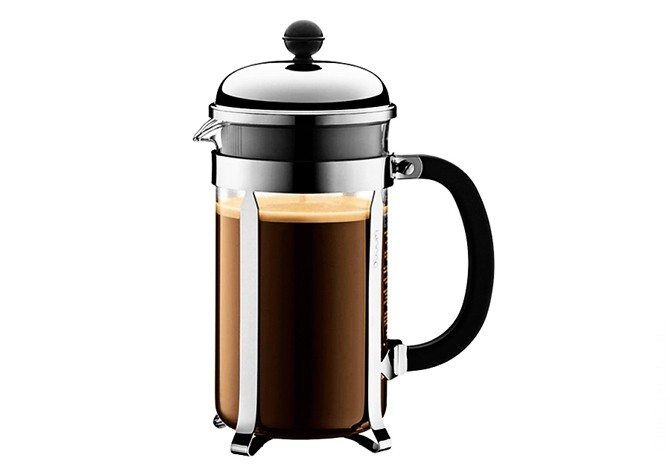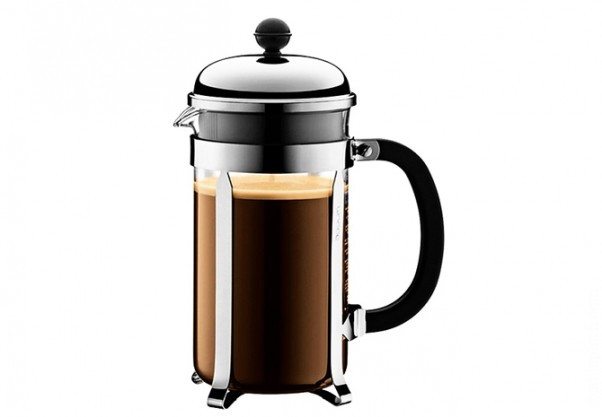 French Press Giveaway

Congratulations to: Dawn White, Louise Fuller, and Heather.

I'm giving away a 34-ounce Bodum French Presses to THREE lucky members of the Add a Pinch family.

To enter, just share with me about how you take your coffee. Hot, iced, with or without creamer, a little coffee with your creamer, or so strong and stout you can't see through it?

This giveaway ends Wednesday, May 14 at 11:59 PM EST. Only one comment per person, please. Winners will be notified via email and will have 24 hours to provide their shipping information before another winner will be chosen.
Disclosure: This giveaway is sponsored by Add a Pinch because I seriously love my French press and want you to enjoy its many uses too! Affiliate links are included in this post and should you choose to purchase an item using these links, Add a Pinch will make a few cents on your purchase which goes directly back into the site.