Okay, so my family calls this our Faucet of the Future.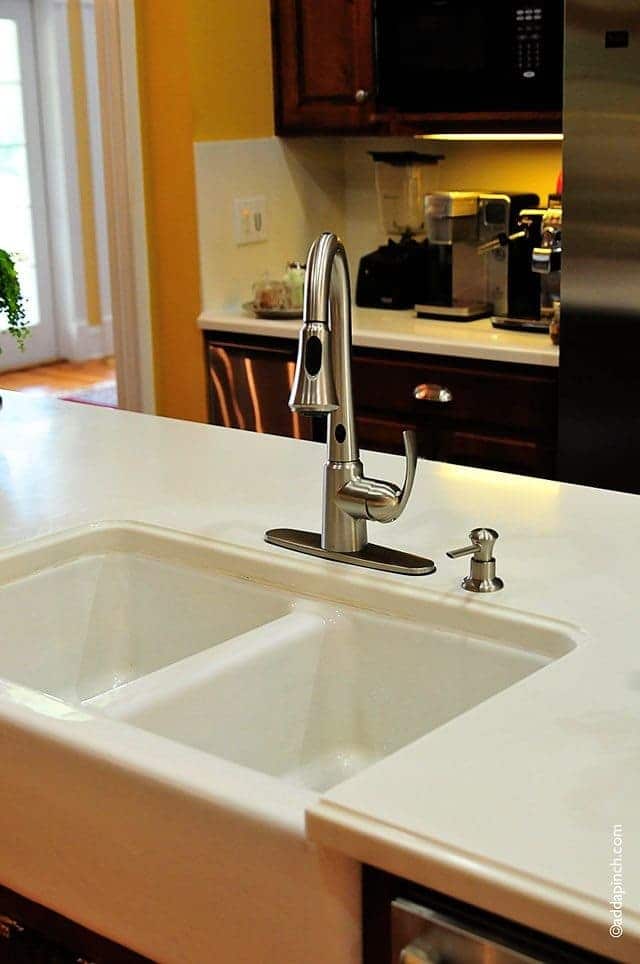 It really started rather innocently with the Mister doing a little plumbing in our kitchen to install our new dishwasher from Bosch. As he was working, he found something wrong with our old faucet, the one that we installed about 10 years ago when we built our house. He announced that he was headed to Lowe's for some plumbing supplies and to pick up a new faucet.
Now, I don't know about you, but I get rather particular when it comes to things like faucets and hardware in my house. Especially in the kitchen. When I know that it is something I'll live with for at least 10 years or so and use repeatedly every single day during that time, I definitely want to be in on the selection.
My husband has fabulous taste and usually picks things out for our house that are even better than anything I would've selected, but I decided I needed to just tag along during this little shopping excursion.
So, we all piled in the truck and headed off to town to see what was new in the world of faucets. Now, my town isn't as small as my hometown 30 minutes down the road where I grew up, but still, I knew the selection might not be huge. I was prepared for that. I knew at the end of the little shopping trip, the main thing was to come home with a faucet so I had running water in my kitchen.
I may not be the smartest cookie in the cookie jar, but I can figure some things out.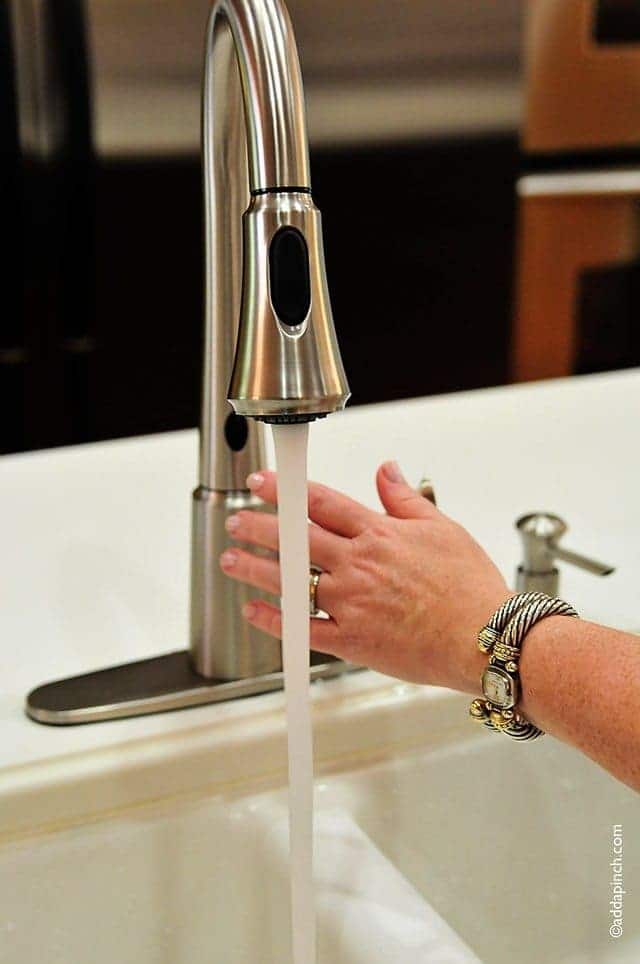 When we arrived at our Lowe's I wandered down a long, long aisle of every kind of faucet, shower head, and sprayer that you can imagine. Finally, the box that said "MotionSense" caught my attention. Now, I'd heard of motion activated faucets and definitely used them when traveling, but one for the kitchen seemed like the most brilliant invention I'd ever heard of.
So, I asked the salesperson for more information. She told me, "I'm not sure if we have any in stock. We only keep one or two in stock at a time and I think we sold those. Let me go check."
You know. If I'm considering a purchase and I'm told they may not have it, it makes me want it even more. Isn't that silly?
Finally, she came back lugging the big box for the faucet and I clapped! Yep, totally embarrassing to sweet Little Buddy, but I clapped and then squealed just a teeny bit. I'm so cool.
Anyway, I placed it in our buggy and then proceeded to tell the Mister that it was really his decision and pointed to three faucets I would be happy with. He grinned and said, "but you already have that one in the buggy."
Oh yeah. I guess I can be obvious.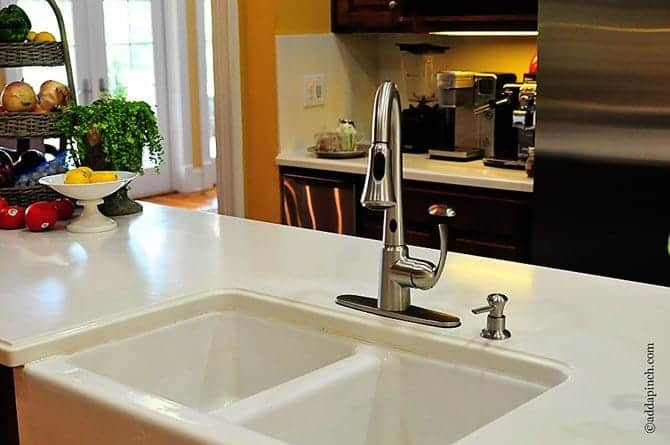 I can't tell you how much we love it.
From being able to quickly wash my hands when they are covered with biscuit dough or even worse, from handling raw chicken to quickly being able to get a glass of water – we use it constantly.
You can select which of the motion sensors you prefer to work and the heat of the water that the faucet will provide. We selected for both motion sensors to work – meaning one at the front of the faucet so that it senses when someone puts something near the faucet from the front and the top motion sensor for longer dispensing of water.
I have had to learn really quickly that reaching over the sink in front of the faucet will produce a quick burst of water, but all in all I'd happily install this faucet everywhere in the house and RV that I could.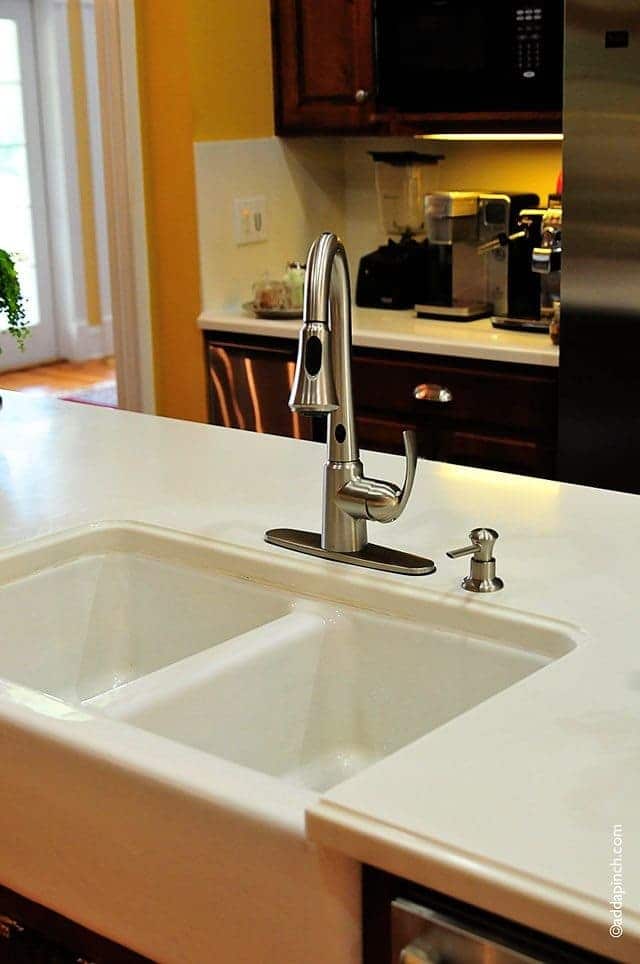 What cool things have you discovered lately for your home? You know I want to hear about them!
Here's to the future!
Robyn xo
Disclosure :: I was not provided with a faucet, any money, or anything else for that matter about this faucet. We bought it, we installed it, we love it. I'm just about sharing cool stuff with ya!