Vintage is in. One of housewares trends that is very popular is vintage-inspired and repurposed home goods. Retro is definitely in style right now.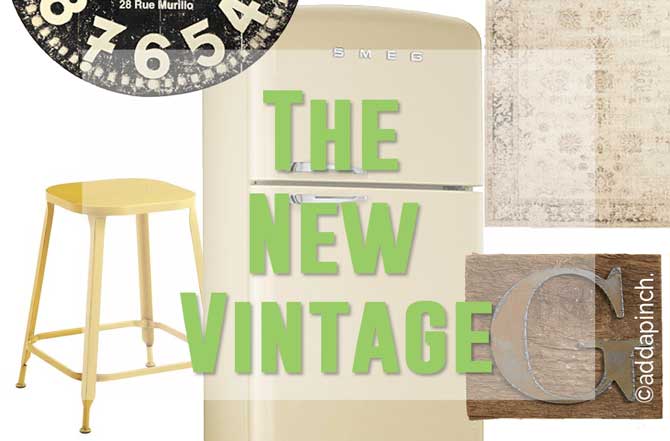 I am such a sentimental girl. I cherish antiques from my grandmother. I adore family heirlooms handed down to me from my Mama or my husband's mother. I get excited when I find an especially cool and rare vintage item in a store because I can just imagine the person that loved it many years ago. And I sometimes even love to repurpose items into what I think is a new and genius idea from what it was originally intended.
So, in other words, I love vintage finds and items I can give a second purpose in life. Other people do too – just look at any popular decorating magazine or home television show – or see the lines of cars waiting to get into "the" antique or flea market of the month! But with antiques and vintage things, you sometimes have to really be at the right place at the right time to find the perfect piece. And unfortunately, there are limited numbers of these genuine treasures.
Luckily, manufacturers and retailers have picked up on this popular trend. I am thrilled because if I need something that has that vintage look and don't feel like spending a year searching for it in antique stores, I can go online or into a retail store and order a piece that looks like it's been passed down for generations!
I've shared a few really fun vintage-inspired items as well as some repurposed ones. Love these!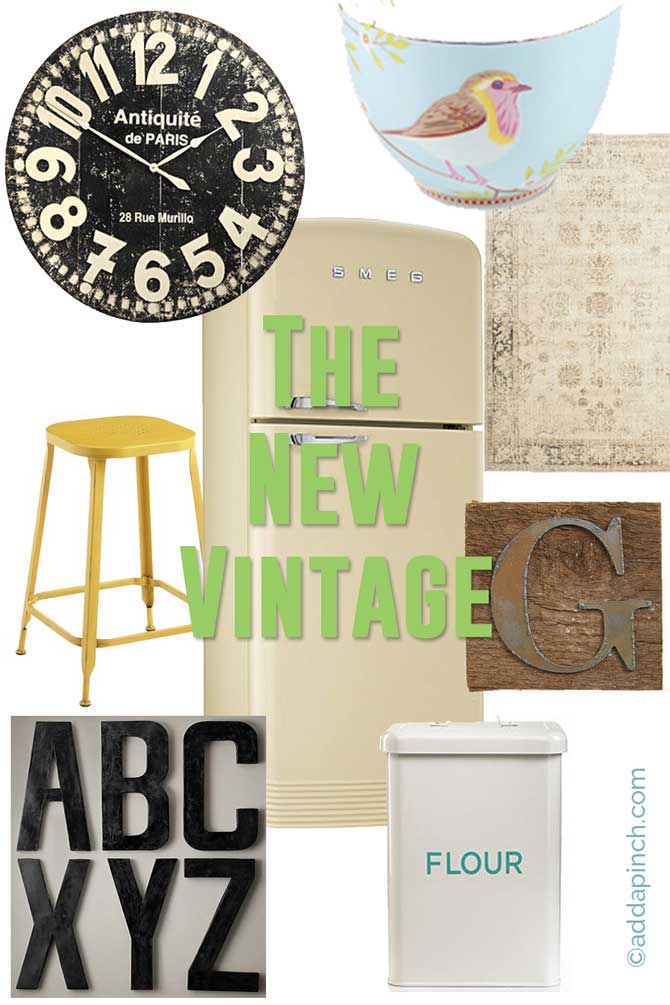 Listed clockwise:
I created an ideabook for Houzz with these and many more new vintage and repurposed items. I am so glad we can find these treasures so readily for our homes!