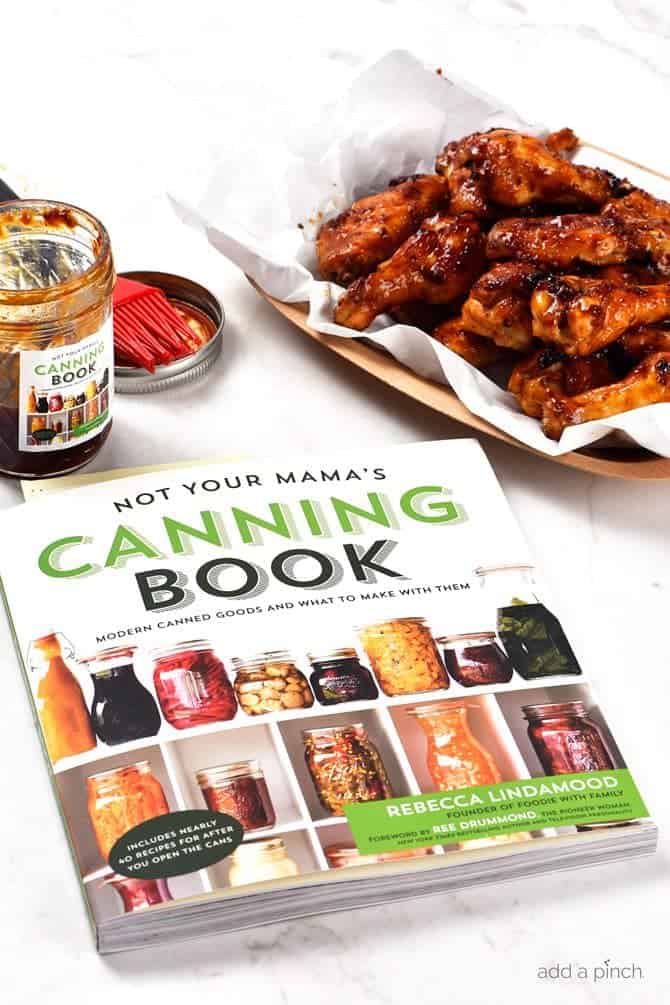 Congratulations to our two winners! Aida (email winner!) and Dawn B (comment #119).
*****
As soon as Rebecca's new cookbook arrived, I started planning all of the delicious things I could make from it! First on the list was to use her sweet and spicy Korean Barbecue Sauce in my Baked Korean Chicken Wings recipe that I shared with you all. Let me just say, you need to make it – and SOON!
But, there are so many other things in her book that I know you'll want to make as well! Rebecca holds your hand throughout the book guiding you on how to properly can everything from fruits, pickles, sauces, soups, syrups, and more! She has a special section where she guides you through using a pressure canner.
I have to say though, one of my favorite things about her book is that she provides you with more than 40 recipes that you'll turn to once you open the jar! How brilliant!
So, would you like to dig into her book and your own little canning adventure?
I have a gift set giveaway that I think you all are going to just love! Here's what all is included! It's a dandy!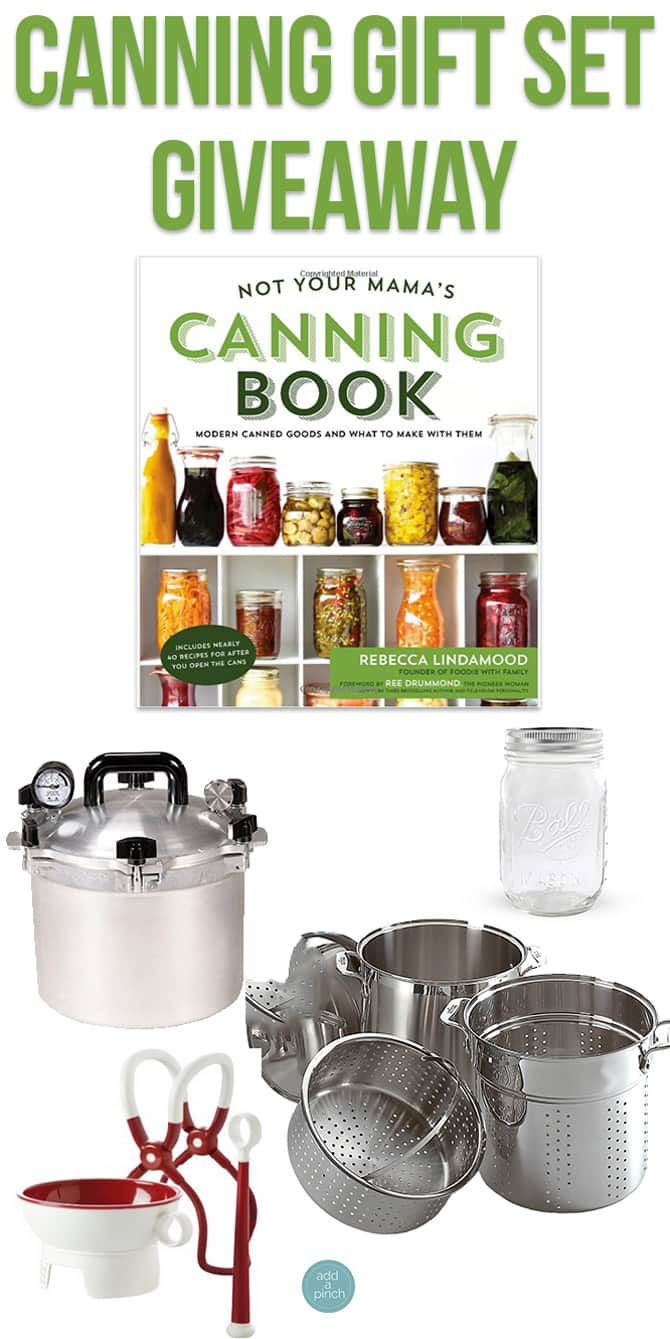 Rebecca's Not Your Mama's Canning Book
All-Clad 12-Quart Multi-Cooker
All American 15.5-Quart Pressure Canner
Funnel, Jar Lifter, and Lid Lifter Set
Giveaway Details
I'll be giving away TWO gift sets as listed above.
Post Comment Winner:
I'll randomly select a comment left on this post for one winner. To enter, just leave a comment about what your favorite items to can at home or what you'd love to learn to can!
Email Subscriber Winner:
The other winner will be selected from the listing of email subscribers. If you are already an email subscriber, there is nothing to do! You are already entered.
The giveaway ends on Tuesday, August 16th at 11:59 PM EST. I'll contact the winners by email and update this post soon thereafter.
Good luck!
Robyn xo
This giveaway is sponsored by Add a Pinch.