Sam wrapped up finals for the semester on Monday right before Bart was headed out of town on a business trip. As we walked back in the door from tests, Bart said, "pack your bags, Bud, you're going with me!"
Within a jiffy, Sam had his bags packed and in the car ready to go. It was like a little whirlwind there for a moment.
And while Bart was on the trip for work, I love that he made sure for he and Sam to take time for he and Sam to have fun. They rode bikes along the river bike trail, toured San Antonio, and ate like kings (well……)
I've loved receiving texts from them of their adventures along the way! I thought I'd share a couple of highlights!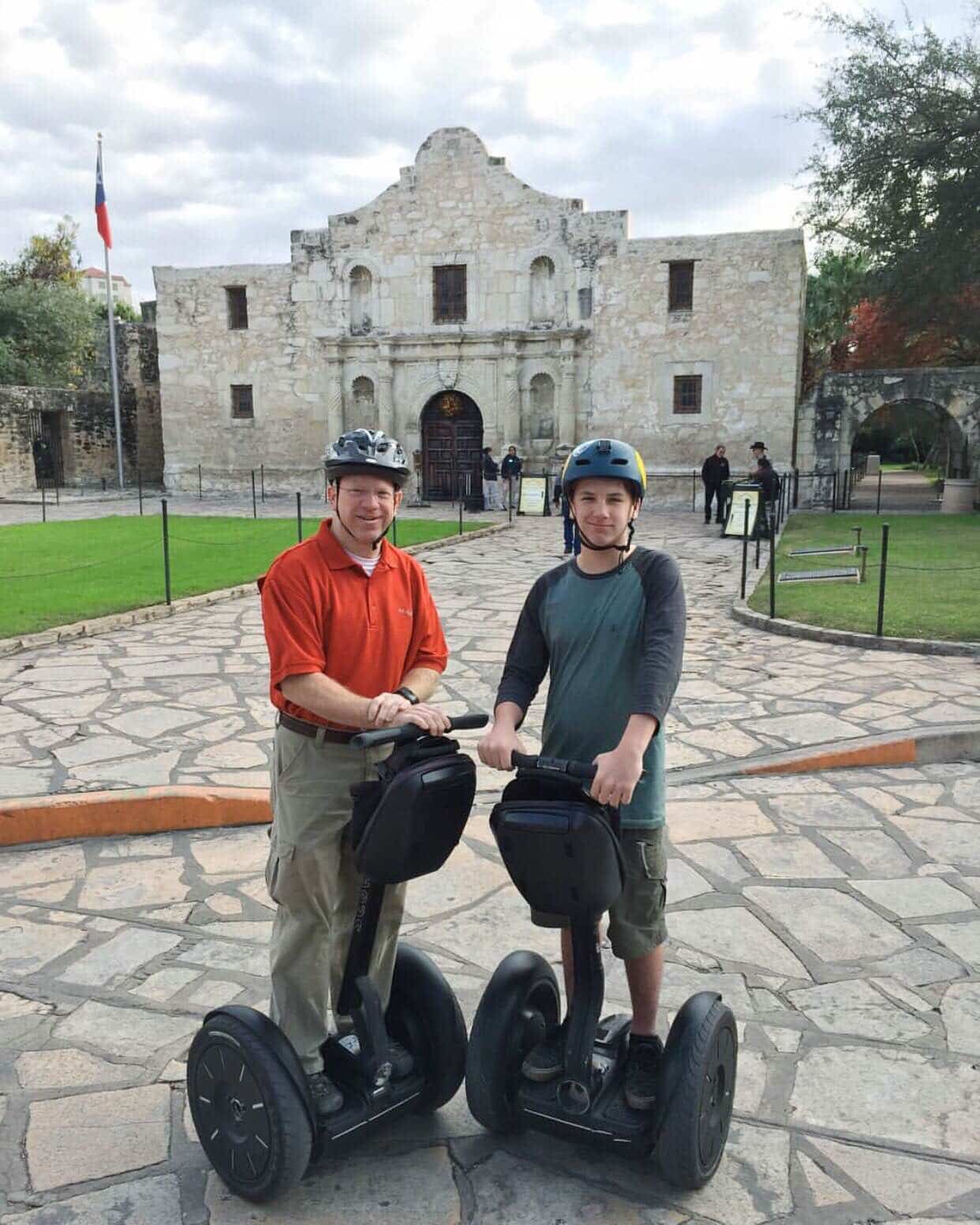 Bart arranged for them to take a segway tour of the Alamo Mission. Let me just say, if you can involve a cool method of travel in a tour, Sam is all about it!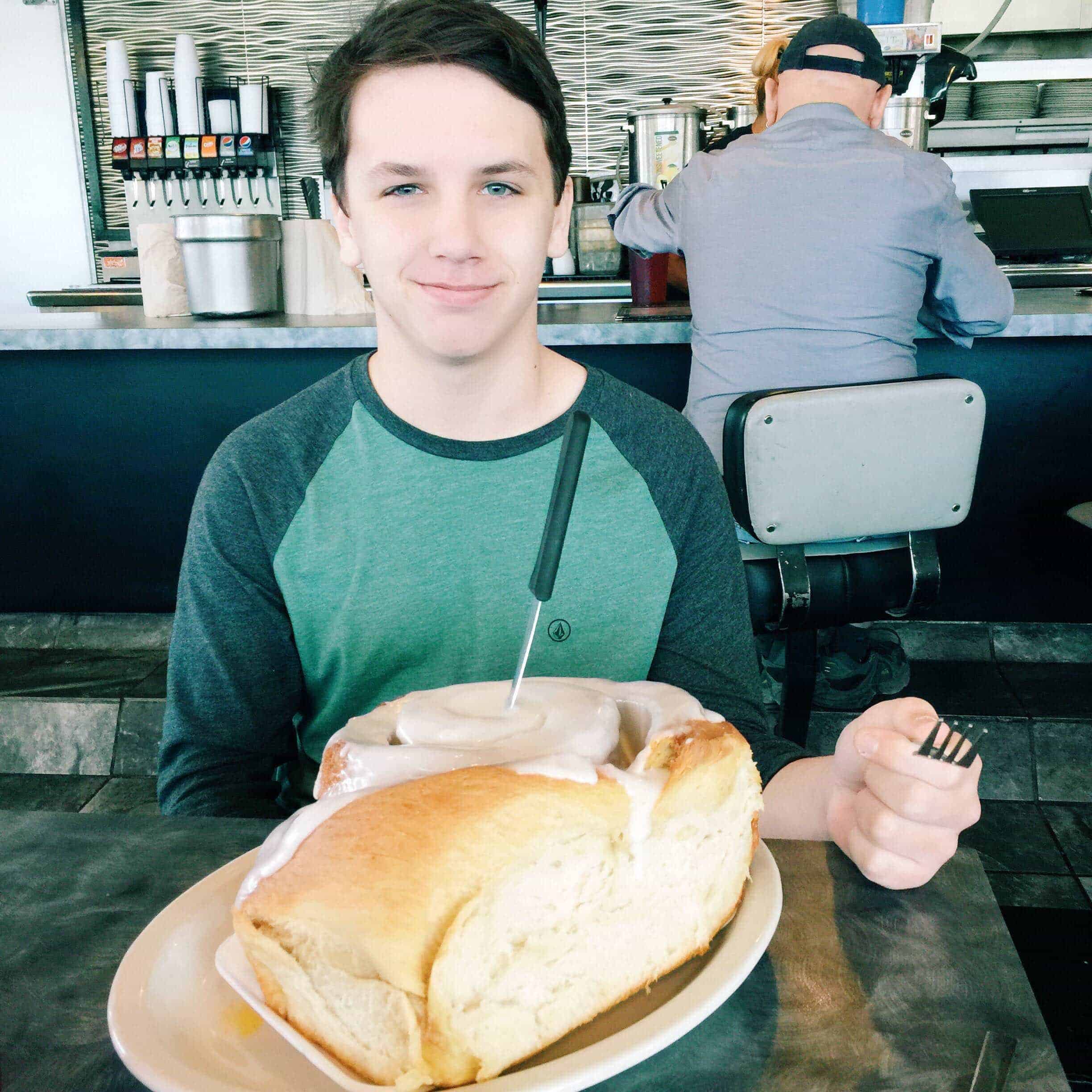 And after their morning of touring, they visited Lulu's Bakery and Cafe for the ginormous cinnamon roll. I still haven't gotten a straight answer as to whether or not they finished it all or if they shared with everyone else in the restaurant!
I'm thinking Bart is going to have to up the size of his cinnamon rolls to top these this year!
Or, on second thought, maybe not!
Happy Thursday, friends!
Robyn xo