Earlier we talked about Organizing Your Day. Now let's go one step further and discuss creating a family calendar.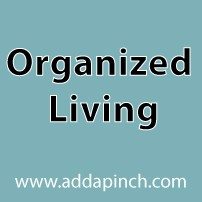 You can create as simple or complex of a system for your family calendar as you would like. However, I've found that the simpler the system, the more my family utilizes it.
Here are a few things to consider when creating your system:
Written or Electronic?
If you and your spouse are already utilizing an electronic calendaring system for your personal and/ or business, creating an electronic family calendar may be the way to go.
We utilize Google Calendar for managing our family calendar electronically. I have multiple calendars such as my menu plan, editorial calendars for my blogs, our homeschool calendar, and my business calendar to name a few.


And my husband's office utilizes Outlook for their solution. However, this doesn't have to be a stumbling block to a synchronized calendar. Check into synchronizing Outlook calendar with Google Calendar to keep your family calendar up to date.
Then, make sure to share your calendars with one another, giving permissions and setting alerts as you and your spouse determine appropriate.
If you need to do so, you can easily print a weekly or monthly calendar completely filled with your family's schedule.
For a paper-based solution, I have a couple of recommendations:
1. Extend your personal calendaring system to include major appointments and activities for your family. My personal planner is very much a paper-based solution; however, I record major activities, appointments and the like to my Google Calendar so they will display on our family calendar. It only takes a few minutes a month to record these items into my Google Calendar and saves much more time for everyone in the long run.
2. Print a blank monthly and weekly calendar from an online source such as Google Calendar. Print blank calendar pages to use as your family calendar. Find a dedicated space to maintain these pages such as bulletin board or a binder.

3. Purchase a printed calendar or system to be used for your family calendar. This can be as simple as a large wall calendar, desk top calendar, or even one of the elaborate systems sold at stores such as Pottery Barn.
What to include?
You'll want to determine with your spouse what information to include in your family calendar. Only major appointments or each of your full daily schedules?
I suggest you begin simply by only recording the major items, such as appointments, trips, birthdays, anniversaries, etc. so as not overwhelm everyone and lose focus on the purpose of your family calendar in the first place.
How is it working?
Now that your system has been up and running for a few months, periodically evaluate what you are doing. Take a step back from the process and make sure it is working for you and not you working for it. Could you reduce some steps to make it more efficient while still keeping everyone in your family in sync? Include everyone in the discussion to make sure your solution works well for them, too.