Do you have a junk drawer? They really are a great thing to have, except occasionally, they become so over run with junk that you have no clue what is in that black hole of a space. I have to admit, I have more than one. And sometimes, they just need a good ole taming to get back in order.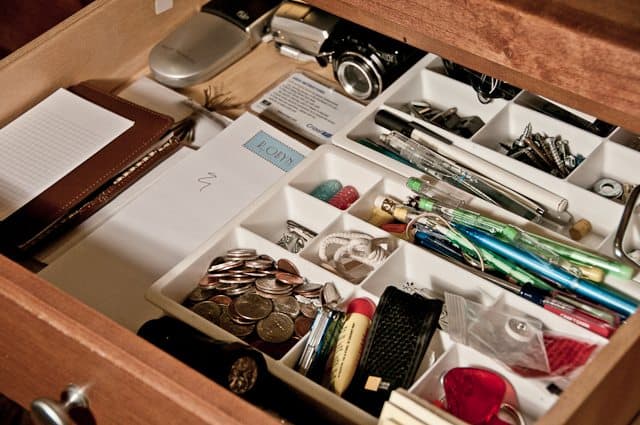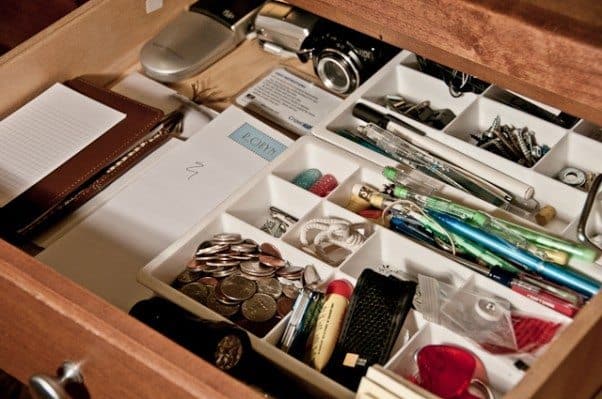 But here's the secret to maintaining a orderly junk drawer. (I think that's what you might call an oxymoron.)
Use containers.
Remember my recent tip about designate a space? Well, same concept. I like to use drawer organizers to wrestle the pens, pencils, paper clips, pocket change, and never ending little whatnots that always end up in the drawer. Once every few months, I may have to spend a few minutes re-taming the drawer by putting items back in their designated little spot.
Drawer organizers range in price from $5 and some change to over $20. Sometimes, you can find them on sale for even less.
If you'd prefer not to purchase organizers, that's fine too. Take a creative look around your home for items that can easily be used to contain items in your drawers. For instance, cut the top off of an empty tissue box and a well-cleaned baby food jar makes a great paperclip holder. Be creative.
I'm off to wrangle another drawer into orderly submission.
Where is the junk drawer in your house?