Welcome to another week in our Organized Living series where we're sharing all about getting a bit more organized. We've covered a lot in the past three weeks and I am certainly enjoying hearing about your projects, tips and tricks, too! So far, we've discussed: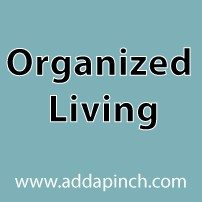 And in week one of our Tips, Tricks and Your Project series, we've talked about hanging in there and understanding that organized living is a lifestyle, followed by week two's tip of organizing your day.
For today's tip, I want to share with you a very simple trick that keeps your home looking fresh while being organized – designate a space.
I'm sure you've heard the old saying, "a place for everything and everything in it's place."
Yeah, that one.
Don't become overwhelmed just thinking about this. Remember, you aren't in a race. As a matter of fact, I believe that the more consistent you are in your organized lifestyle you'll have lifelong results. So give yourself permission to take it a step at a time.
Okay, so back to designating a space.
Let's start small on this one.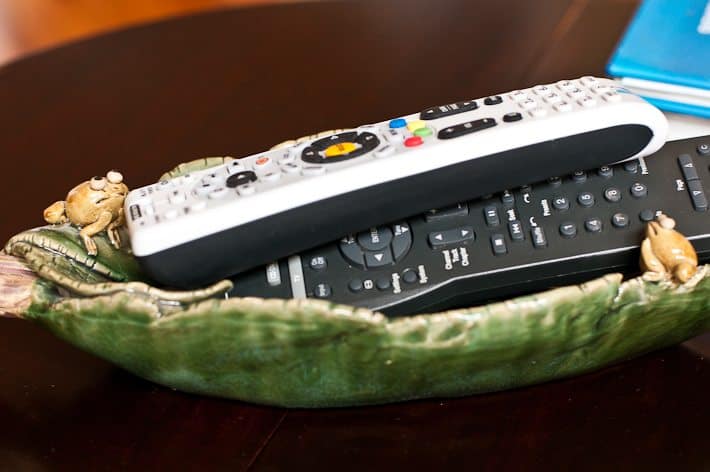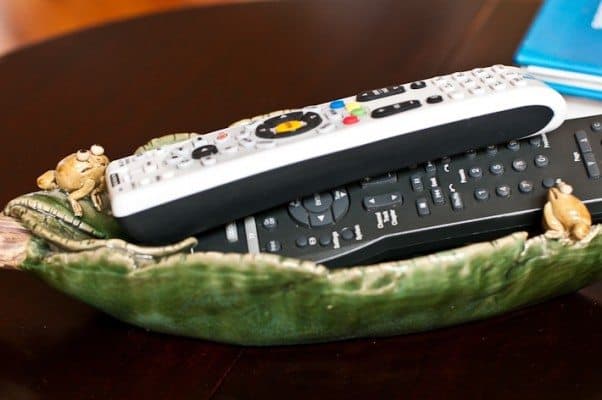 In my living room, I placed a dish on our side table to hold our remotes. Not only does it look pretty, that dish now serves a function – to hold the remotes. Now I have to tell you, it's taken a while for everyone else in our house to remember "the remotes go in the dish," because it is just easier to leave them jammed between the sofa cushions or wherever they were last sitting. However, with a new puppy in the house, we learned quickly that one of his favorite things to grab was a remote.
Hey, you'll take help wherever you can get it, right?
Designate a Space

1. Start in one room of your home. I recommend a room that is used most by your family or when guests visit.

2. Take stock. Take one minute and look around your room as if you are a guest. If the area is a bit overwhelming, then narrow in on a smaller section of the room. For instance, the coffee table or side table.

3. Clear. While you do not have to entirely clear the area of everything, do clear off all non-essential items to the area.

4. Designate. Gather similar items, in my case the remotes, and determine the most practical place for them to be located.

5. Arrange. Now step back and quickly take a look at the area. Make any last tweaks to the arrangement by adding a container to hold like items or to adjust the placement.
The example of my remotes may seem very simplified for designating a space. But realize that organizing doesn't have to begin with major upheaval in your home. You don't have to remove everything and start over. Start simple and progress a bit every day. At the end of the week, you'll have seven areas of your home looking a lot more organized than they did at the beginning of the week.
Now, let's hear from you.
Leave your tip, trick or update on your project in the comments. If you have a blog and have written a post regarding the same, feel free to leave a link as well. We all want to see what you've accomplished!