Welcome to another week in our Organized Living series where we're sharing all about getting a bit more organized. We've covered a lot in the past three weeks and I am certainly enjoying hearing about your projects, tips and tricks, too! So far, we've discussed: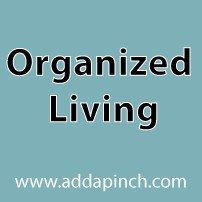 And in week one of our Tips, Tricks and Your Project series, we've talked about hanging in there and understanding that organized living is a lifestyle, followed by week two's tip of organizing your day and week three's of designating a space.
For today's tip, I'm sharing a tip that my Grandmother showed me growing up – Grab and go.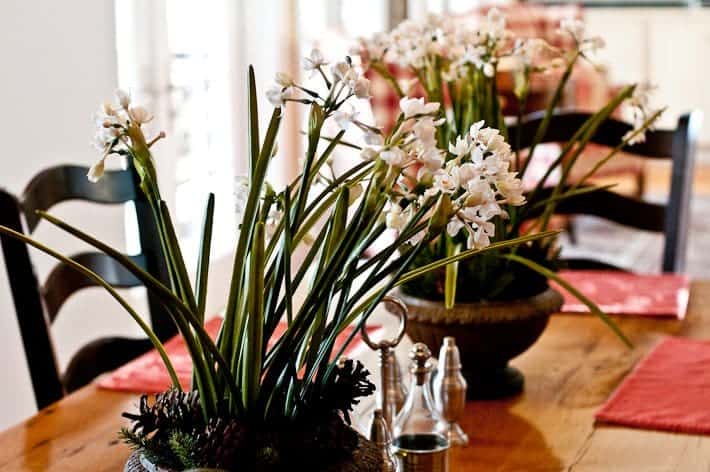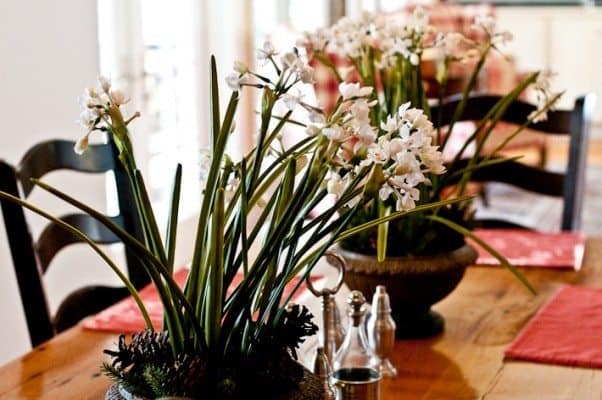 Here's what that means – as you walk from any area in your home, take a five second look around and find whatever is out of place or in a mess. Now, take another five seconds and fold that throw back the way it should be, pick up those empty cups on the coffee table, or gather up left behind toys and put them back where they belong.
For this trick, don't extend it past a few seconds or you can easily find yourself feeling like you need to clean the entire room before you leave it. That's fairly stressful to feel every time you need to go from one room in your home to another.
Grab and Go

1. Take stock. As you prepare to leave any room in your home, look around for five seconds for items that are out of place or left behind.

2. Grab. Take another five seconds to grab what you can to return to it's rightful place or to tidy an area.

3. Go. Head out on your merry way knowing you've accomplished something as you go.
It's amazing the difference it makes when you apply this little trick for just one day. Give it a shot and let me know how it goes for you.
Now, let's hear from you.
Leave your tip, trick or update on your project in the comments. If you have a blog and have written a post regarding the same, feel free to leave a link as well. We all want to see what you've accomplished!