Last weekend, my husband and I hosted, along with a few other couples, a wedding party for our nephew and his soon to be bride. As soon as we decided that the party would be held in our back yard, I knew I wanted to use plenty of lighting for the evening party.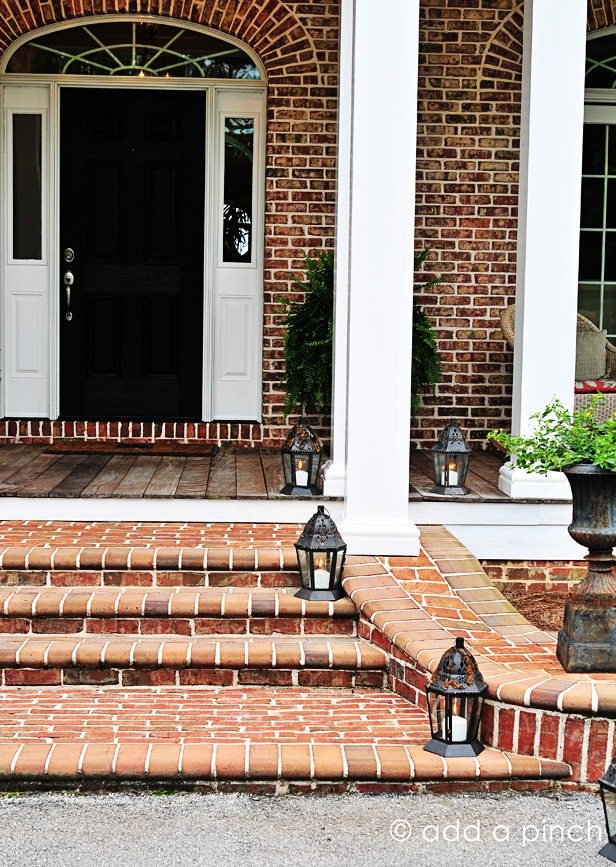 My front and back steps were lined with candles in lanterns to not only add a decorative touch, but to incorporate additional lighting on the stairways.
As the sun set, my steps gleamed from all of the lighting we had on them from overhead and the lanterns!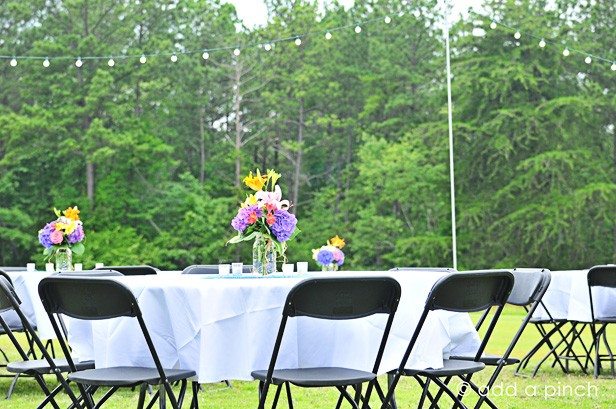 But my favorite part had to be using outdoor string lights overhead in my backyard.
During the meal, we didn't really need the additional lighting, but as the night wore on the lights were absolutely perfect. The combination of the outdoor string lights with votive candles and lighting from my back porches washed the entire area with a warm glow – perfect for a wedding party!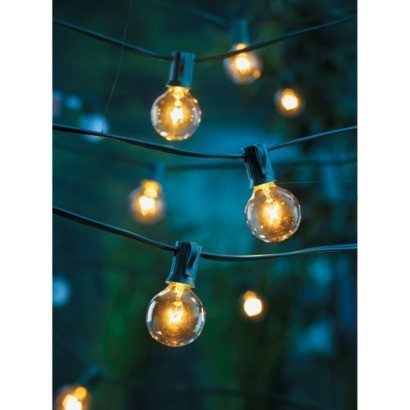 (source: Target)
We purchased our outdoor string lights at Target, but you can find them at so many home improvement and discount stores, as well as online. If you haven't picked up a couple of strings of these lights, I highly encourage you to do so. They add so much to an outdoor area, especially when entertaining. They're perfect for 4th of July celebrations and just relaxing outside with friends.
As my husband took ours down later this past week, I was actually sad to see them coming down so soon.
Now I've just got to plan another get together so we can hang them again!
Do you use additional outdoor party lighting when entertaining? If so, what's your favorite?