Packing for a Trip to Europe: Top must-haves and packing tips!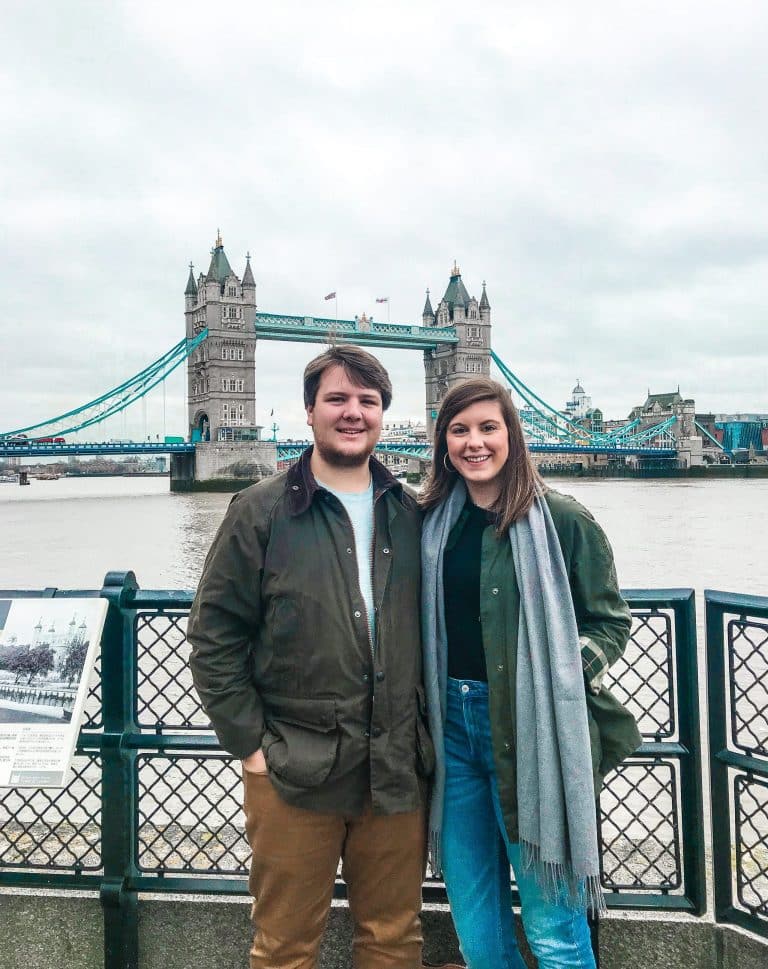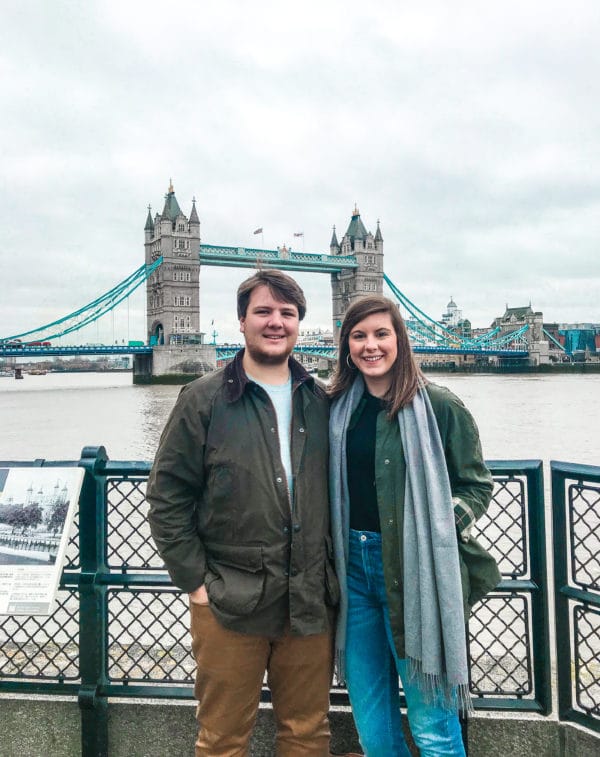 Hey y'all, it's Kat again. This is the second post in a series of blogs about our recent trip to Europe. If you missed the first post, you can check it out here.
Packing for eleven days in Europe – during winter – was extremely intimidating for me. Someone who is known to overpack and loves having options because making up my mind is hard! I checked a suitcase and also took a small carry on plus my purse, so I had space, but not a ton considering how bulky winter clothes can be. I surprisingly made it work!
Here are some of the favorite things I packed along with a few tips I learned!
Travel Bag
For anyone traveling to Europe, I would recommend this bag. I carried it as my purse when at the airport and traveling between countries because it fit everything! Seriously, everything I needed/wanted on hand was in it. It has a zipper and it's made of nylon which makes it both durable and functional. You can use it while exploring during the day, but I mostly used my favorite crossbody for that purpose.
This purse has plenty of space, but it's also small enough to not cause any annoyance through an action-packed day. Its zipper function protected our valuables from anyone interested in pickpocketing and it's extremely easy to pack – which allowed me to carry my tote and pull this out when I wanted it!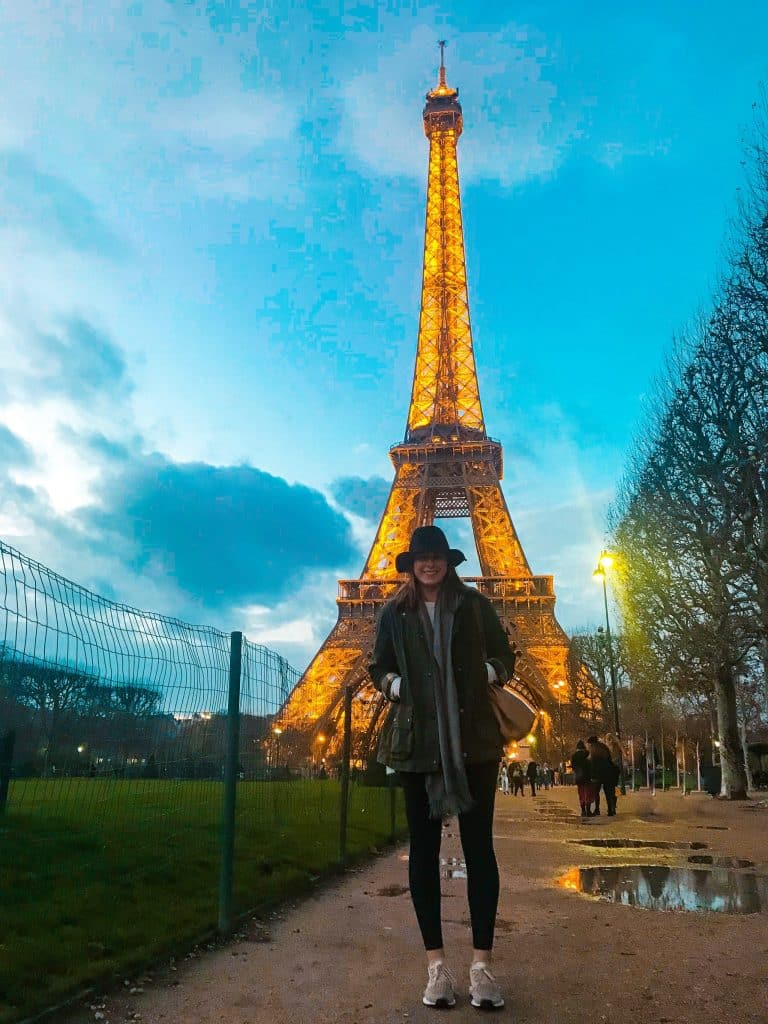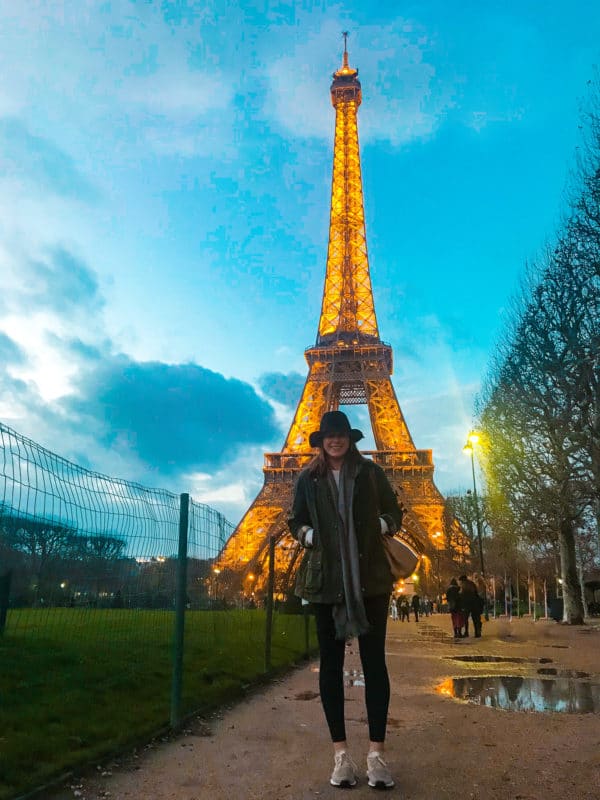 Shoes
A cute pair of tennis shoes is essential. I brought these for convenience when at the airport, but ended up wearing them several days throughout the trip. Extremely comfortable!
I actually bought this pair of rain boots on a whim since they seemed easy to pack and let me tell you, it was one of my best decisions! I ended up wearing them more than any other shoes. They're rubber with a soft sole insert, lightweight, kept my feet warm (which is seemingly impossible!), and SO comfortable! Because the style of them is pretty chic, I even wore them on days without forecasted rain. It is a top must-buy on my list no matter the time of year!
Clothing
My biggest advice is to pack clothes than can be worn multiple times in different ways that are comfortable! For me, that meant lots of neutrals.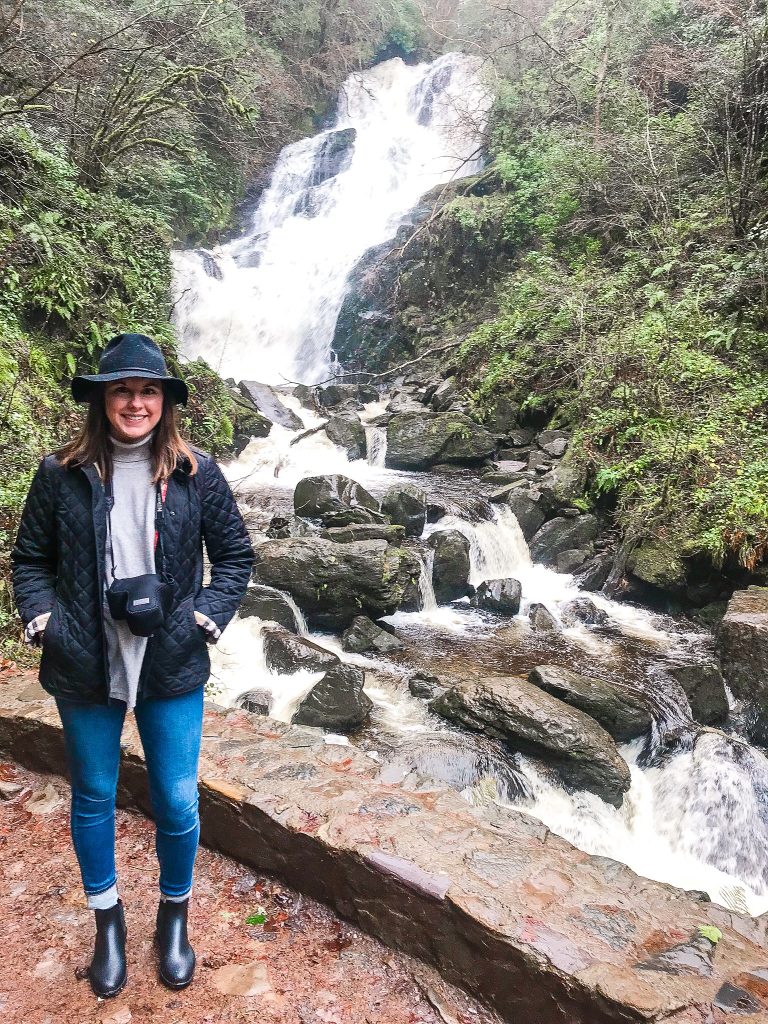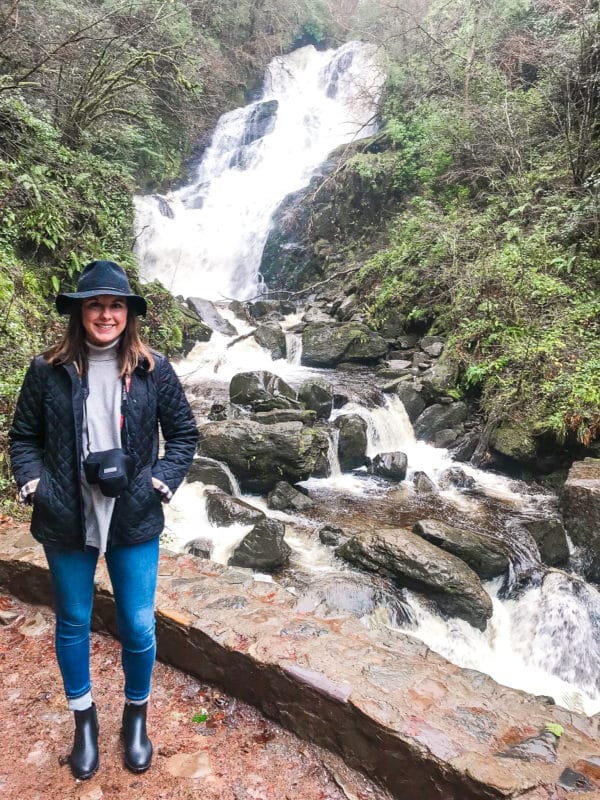 Since we were visiting during colder months, I packed several thick sweaters and pullovers that I could layer with t-shirts or tanks for added warmth. I also packed comfortable jeans and leggings that matched all of my tops so I could mix-and-match different outfits. When planning my wardrobe for the trip, I planned to wear each top and bottom twice in different ways and it worked perfectly! I never felt under or overpacked.
For an outer layer, I took two versatile jackets that I knew would match everything I wore. This jacket, which Joe has the men's version of, was perfect for our trip! The jackets are waxed so they repel water very well, which was so important because it rained a lot. They are a little longer and fully lined which helped keep us warm too. Joe actually complained about being hot several times because of how well they trap heat! They're on the pricier side, but will last years and if you ever have an issue, Barbour has amazing customer service. A must-have in my opinion, whether you're traveling or not!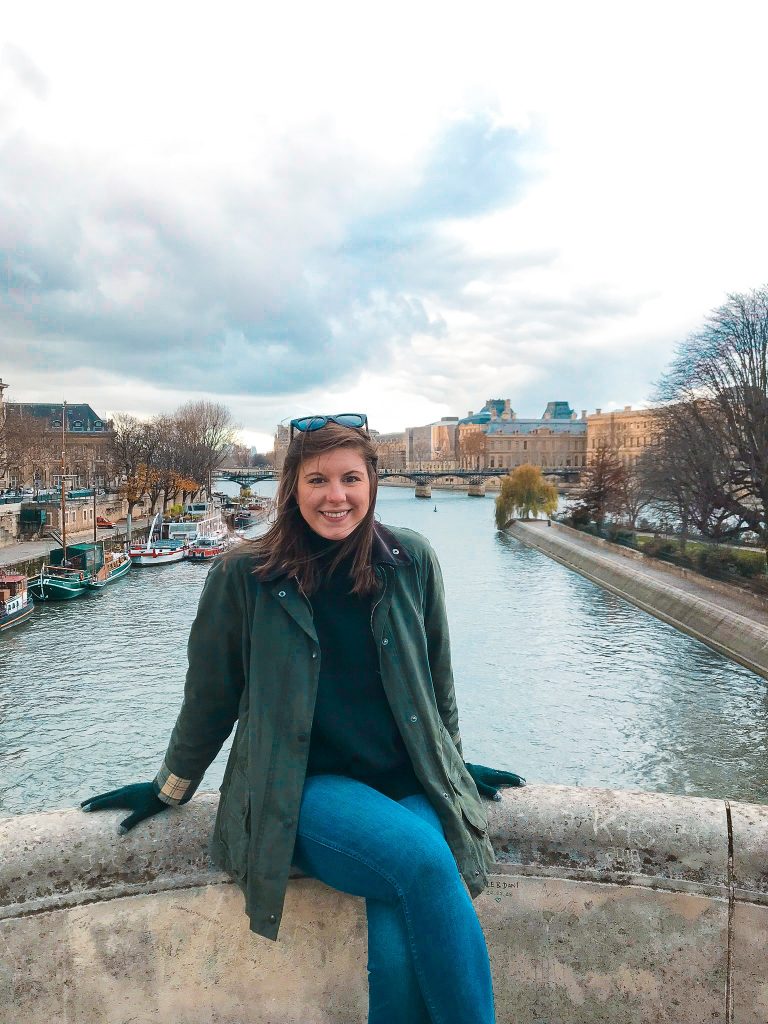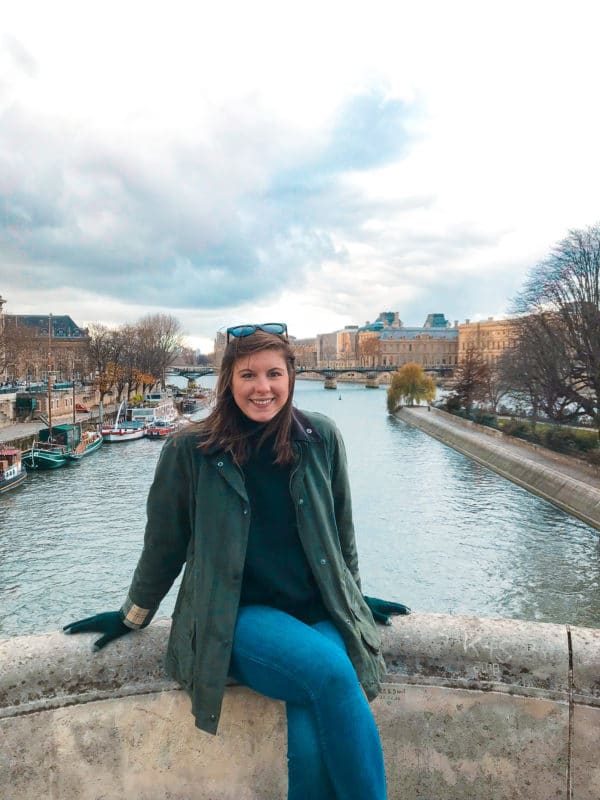 Packing Cubes
One of the coolest things I found that helped me organize and fit all of this were packing cubes. I was able to separate different items so I knew exactly where they would be when getting ready and it kept clothes from falling out everywhere when I opened my suitcase. It prevented me from having to repack my suitcase at each of the five hotels we visited! I would 100% recommend these to anyone traveling!
Winter Accessories
Gloves with touch screen fingers are great to have too! My fingers are always cold so these were great because I didn't have to take them off even when taking pictures or using my phone. I only brought one scarf because it was versatile and matched everything. It is also cashmere, which is SO soft and warm. I even used it on the international train as a blanket!
This hat is a must! It's wool and stayed on well and kept me dry despite relentless wind and rain. Plus, it's S'cute!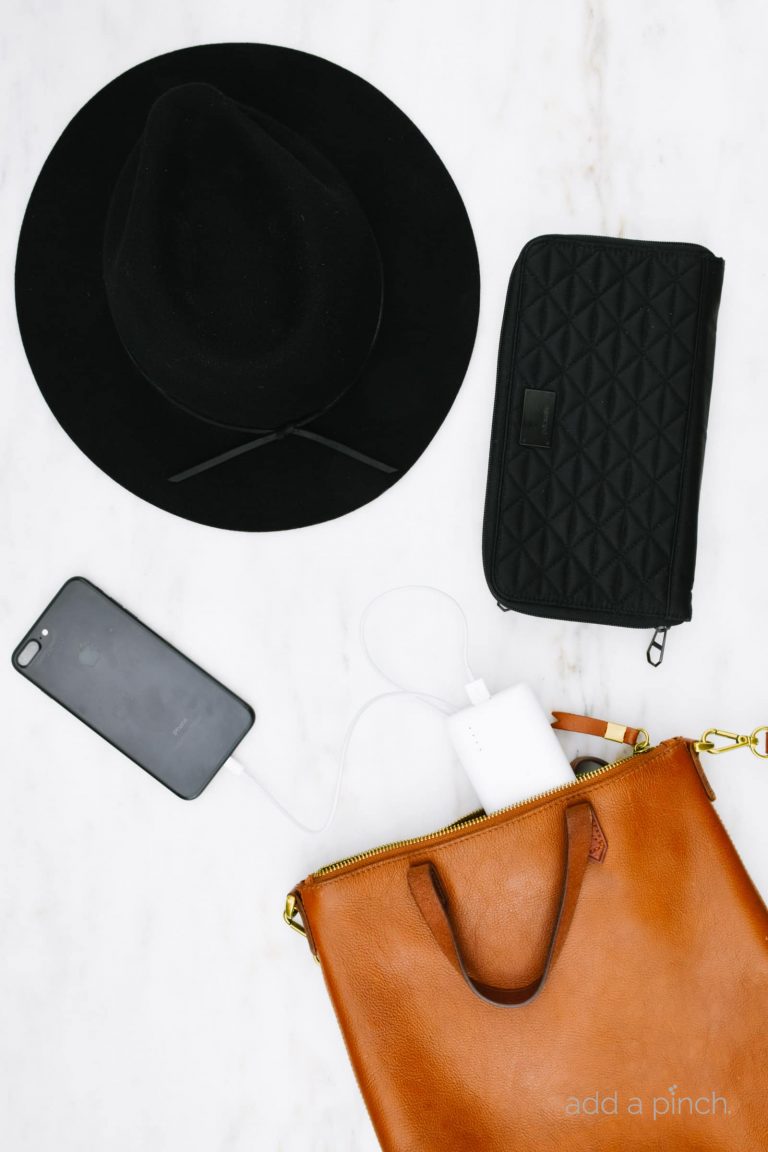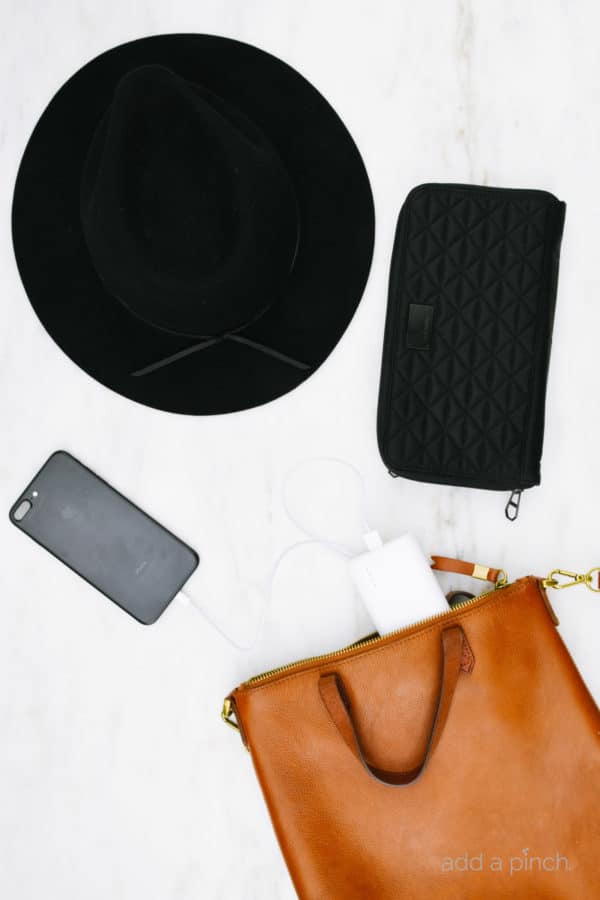 More Essentials
Additionally, here a couple more items that I found to be packing essentials for Europe:
This portable charger was a life saver. Seriously, it's not one of those that die after giving you less than half a battery. This will charge your phone lightning fast at least 5 times before it dies. It also can charge two items at once! It is small and slender, so it fit easily in my purse without taking up too much space. If you're traveling, you need this in your life!
Speaking of charging, none of your chargers will work in the European outlets. We packed this converter and it fit great in each country. There are multiple slots so you are able to charge all of your items at once!
I used this wallet that is RFID blocking to protect our cards and documents. It fit our passports and all our cards, tickets, and cash perfectly. It was extremely durable and gave us peace of mind to know our information was safe!
These items are my top must-haves and I hope this will help you pack most efficiently!
I can't wait to share all the details of our first destination with you next week!
Kat