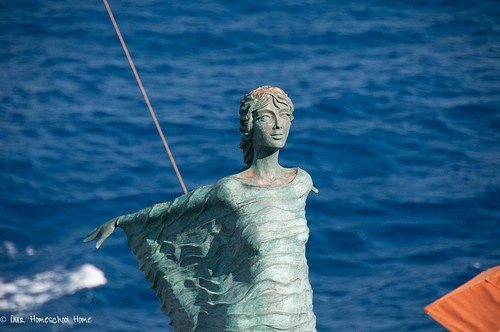 As summer drew near, the boxes arrived. Boxes of our third grade materials full of new adventures, new discoveries, and new skills to be learned. It was tempting to dig right in and begin to unwrap it all immediately and begin feasting on the contents. I'll admit, I had to peek. I just had to get a whiff that comes from the things inside our new curriculum boxes. Books, fresh from the press.
And then, we had to remove the temptation. Not only did we need to remove the temptation so we could finish our second grade year, we needed to remove the temptation to allow ourselves time to get refreshed.
We all get so caught up in our daily activities it can become hard to see the forest for the trees. We see the dishes to be washed or the laundry to be done or the playroom with toys scattered high and low and everywhere in between. And if you homeschool, there is no yellow bus that magically picks up your child in the morning and returns them in the afternoon. Good or bad, the break in your day is not there.
And we needed a break. We all need a break.
Our school year starts back soon, next week to be exact, but our two weeks off have been delightful. I am still in the process of getting refreshed and our new school year includes a plan for regular Mom breaks. One afternoon a week for me time. Afternoons reading, writing, cooking, or dabbling with photography while Little Buddy has fun playing at a friend's house or spending time with Dad. Regardless, the refresher will keep me rejuvenated and my eye on the prize.
How do you take time for yourself?