We've been working on adding an outdoor kitchen to a building here on the farm that we can The Party Barn. The building certainly didn't start out that way, it began as an open air hangar, but since we love to entertain and everyone seems to always want to gather outside, we began using the building more and more for parties. After years of having to time everything to the absolute minute to be able to serve the food properly and running back and forth between the party barn and the house because I forgot something, we decided to add an outdoor kitchen to the area. We call it the party barn kitchen.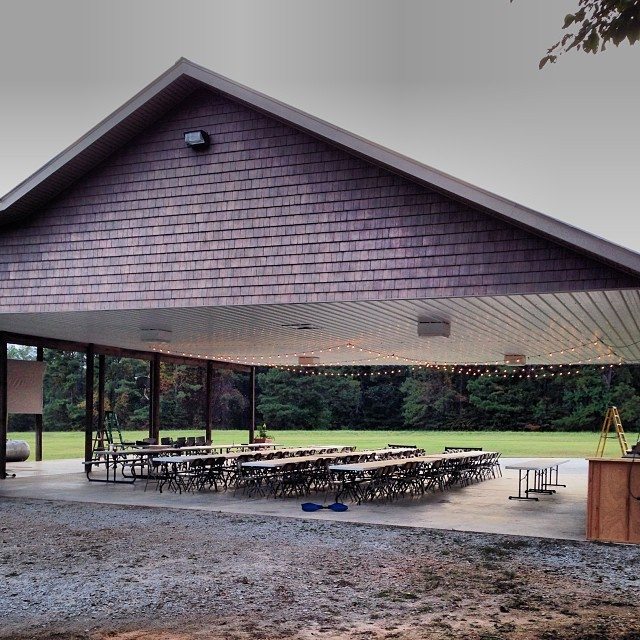 We began slowly last fall by building a half wall on one side of the building.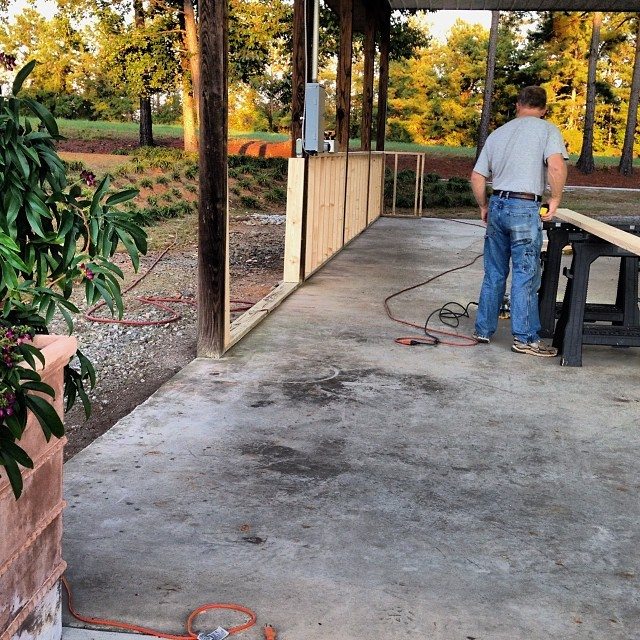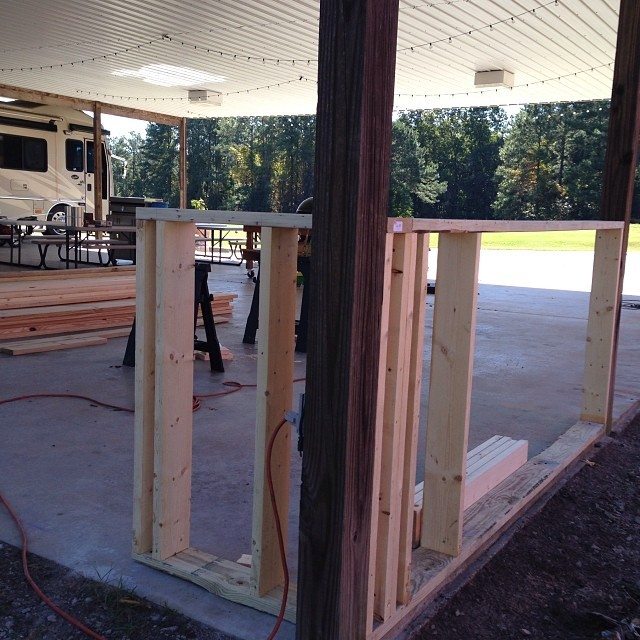 There sure were many late nights of flashlight holding while my husband put up the wall. Since we knew we would not be entertaining in this space over the winter, we decided to only get the wall up and then work on other parts of the kitchen when warmer weather arrived. I thought that would be March at the latest, but we all know how this year's winter just seemed to linger. It did give me plenty of time to research for exactly what I wanted.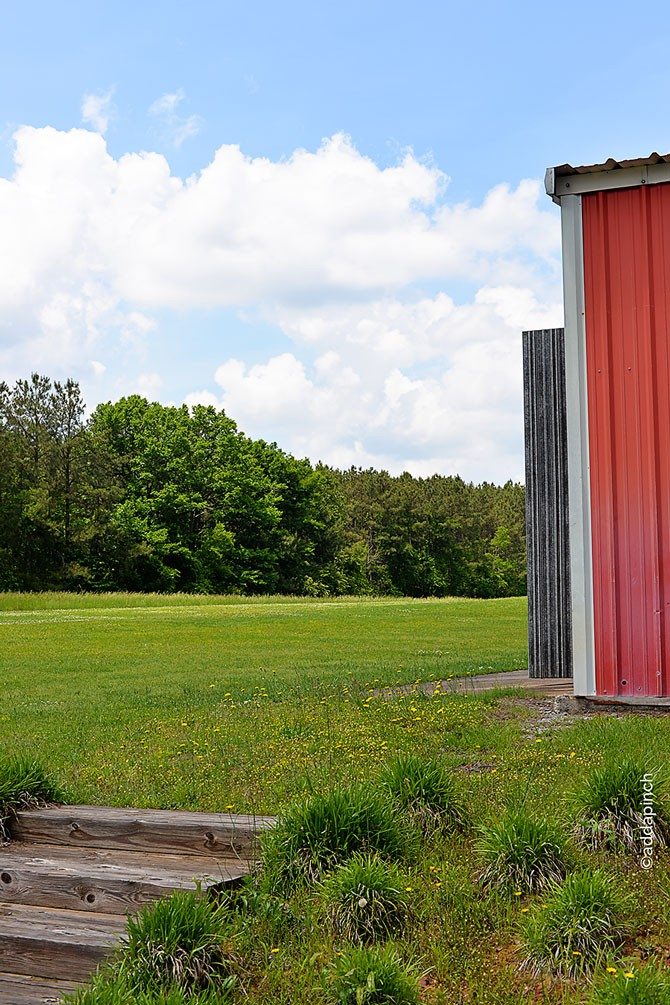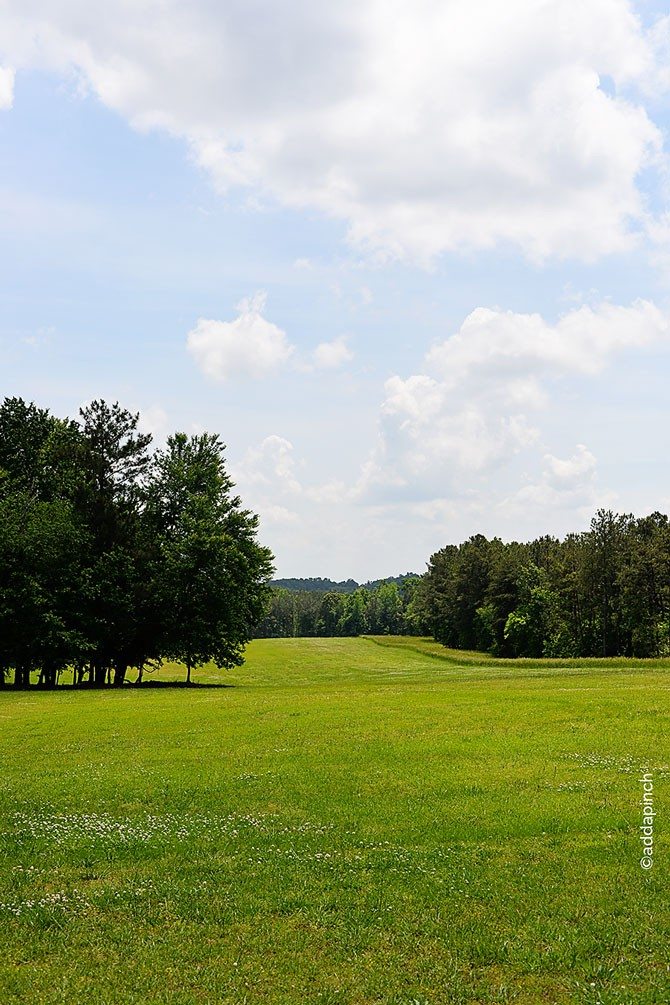 We knew all along that we weren't planning to enclose the whole side of the building since we love the openness and being able to see the runway if planes are coming in and out. Generally, the runway is the hub of activity when we have people over. We roll our firepit out in front of the party barn and watch as kids, little and big, play. The later it becomes the more chairs are moved into the grass as we watch the stars. It really is a peaceful place.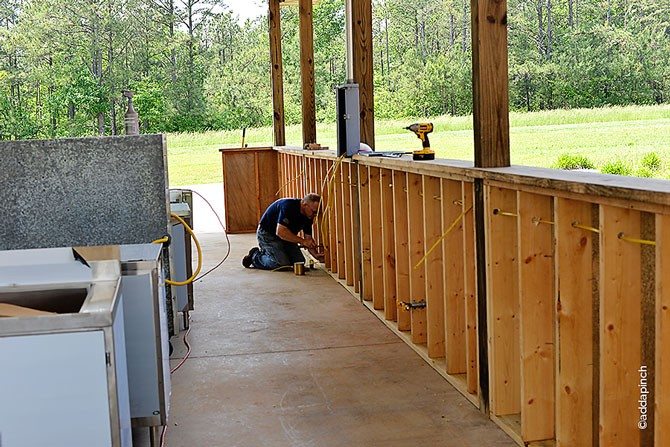 We also agreed we wouldn't move the large electrical panel that was already in place from when the building was first built. I'm not as sure about that decision as I am about not enclosing one side. I still question it, but since we access it often for the electrical in the area, I can definitely live with it. Ha!
My cabinets arrived a couple of weeks ahead of schedule. We decided on full stainless steel since they are in the open-air party barn. We also decided to use standalone commercial cabinets rather than full built in cabinetry in case we wanted to make any adjustments later.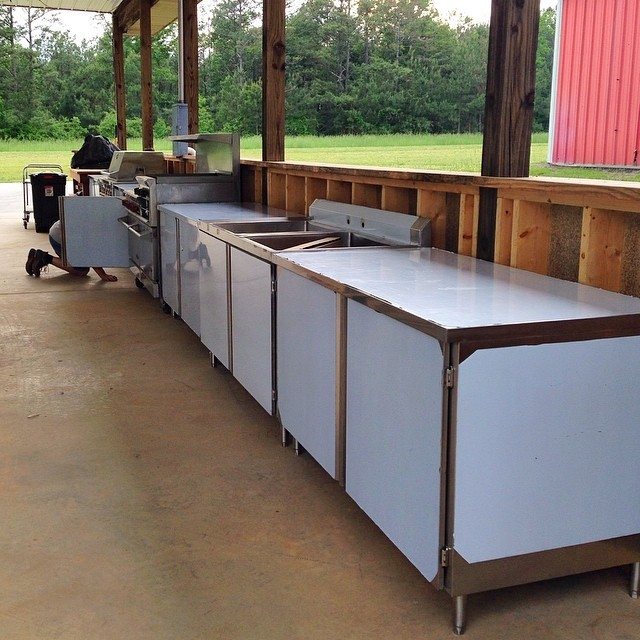 We thought we knew exactly where each of the cabinets would be placed, along with the range and other elements of the kitchen, but before we finalized electrical outlets, we slid all of the appliances and cabinets into place to make sure. Of course we tweaked it just a bit.
The refrigeration still hasn't arrived, but we went ahead and added the necessary electrical for it when it does arrive.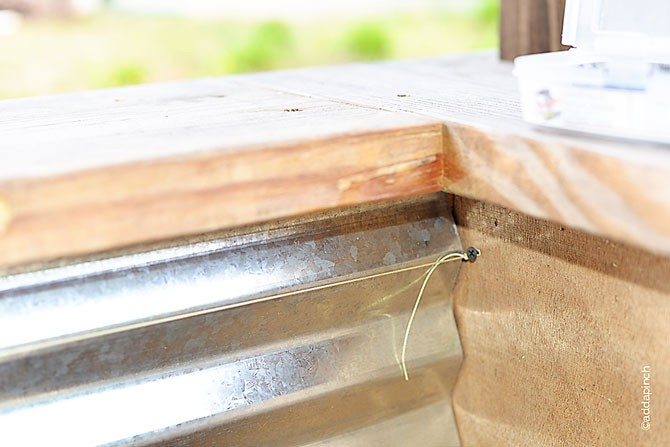 We considered all sorts of materials for the backsplash and wall area behind the kitchen. Wood, stainless steel, stone, etc. Finally, we decided to use galvanized metal sheeting for a difference in texture, additional lighting since it will help reflect more light into the kitchen area, and ease of cleaning – not to mention the cost. We wanted an area that was as low maintenance as possible!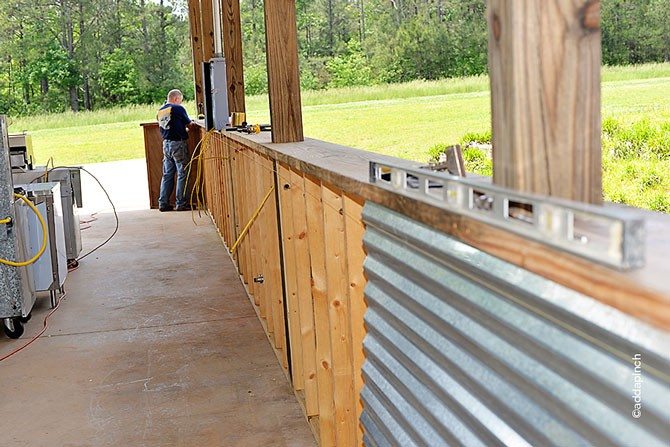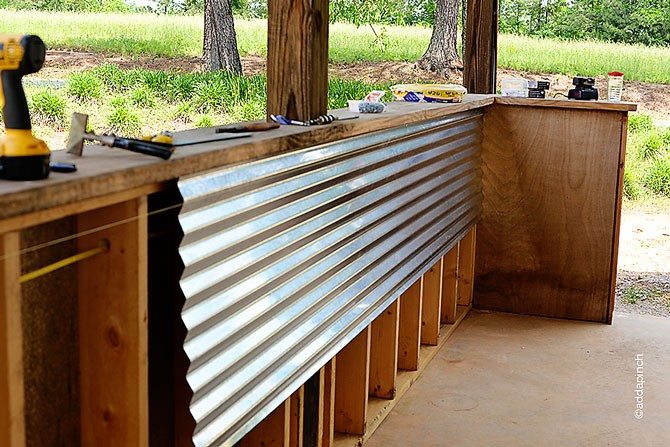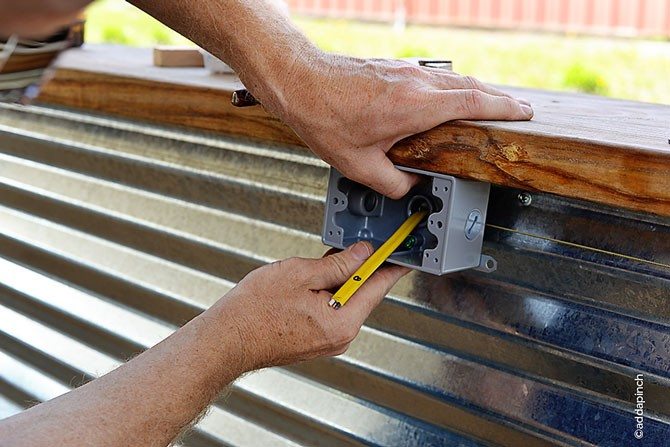 Outlet placement was checked, double checked, and then installed.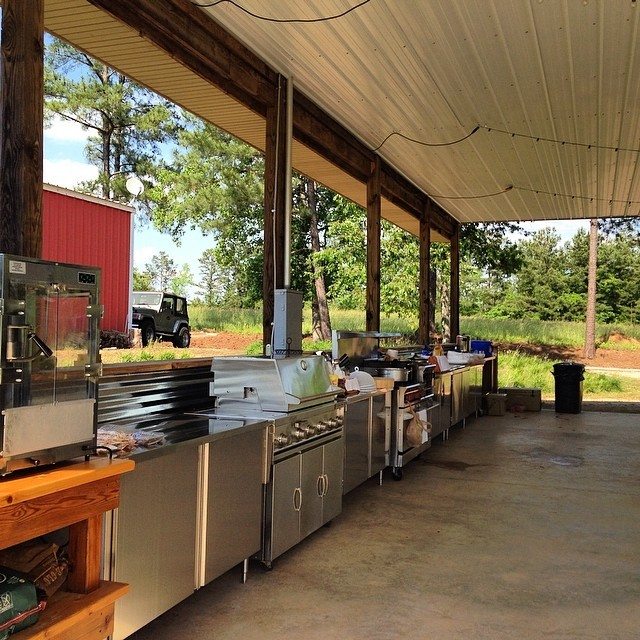 And while it certainly isn't complete, we hosted our first party of the year this past weekend using the party barn and the kitchen and I am definitely loving it. Now, I'm just itching to get more of the items on our to-do list completed. I'm also itching to cook in this kitchen a whole lot more. If you are looking for me, this is most likely where you can find me!