Did you know that today is Pi Day? March 14th (3.14) is the day where my geeky side and my cooking side collide.
I've previously shared what I call my 12 Perfect Pies with you all. Any of these would be fabulous for baking and celebrating. Because, you know, there is reason every single day for us all to celebrate and any excuse to eat pie sounds pretty perfect to me.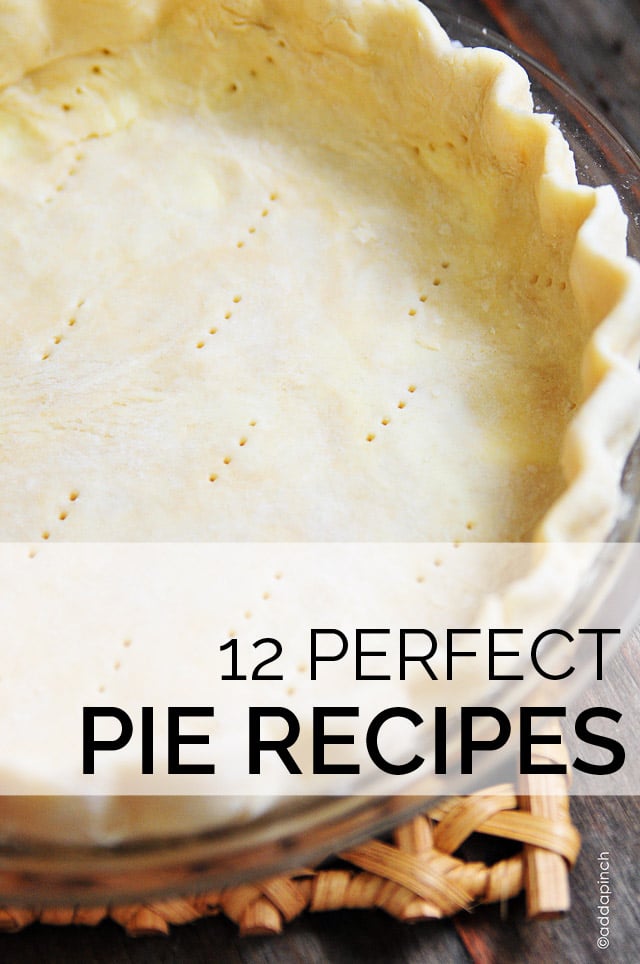 I also thought it would be fun to celebrate the day together with a fun giveaway of a few pie baker's essentials. Interested? It's a great one!
1. Pie Plate. A pie baker can never have enough pie plates and this sturdy stoneware pie plate by Le Creuset is as pretty as they are practical.
2. Dual Blade Pasta and Pastry Cutter. This tool comes in so handy for creating beautiful, fluted edges for lattice pies and so much more. Love it!
3. Pastry Mat. This nonstick pastry mat allows you to roll your pastry dough to just the right dimensions for your pies. No more guess work when making your pie crust!
4. Pastry Blender. I use my pastry blender quickly mixing together the dry ingredients of my pastry dough. However, I use my pastry blender for making biscuits, as well as making quick work of mashing eggs for an easy egg salad.
5. Pie Bird. He's simple adorable in every sense of the word, but this cutie has an actual job to do when making double crust pies.
6. Pie Weight. Okay, I ordered one of these for myself so we'll get to try this tool out together. But, this pie weight disc sits on top of the pie crust when blind baking to prevent it from shrinking or rising. I can't wait to give it a test run!
One lucky member of the Add a Pinch family will win the entire pie baker's essentials items listed.
Here's how you enter.
Tell me what's your favorite kind of pie. Pecan Pie, Coconut Cream, French Silk, or something else?
One entry per person, please.
Giveaway ends Tuesday, March 18th at 11:59 PM.
Note: Giveaway sponsored by Add a Pinch. Affiliate links are included in the post.