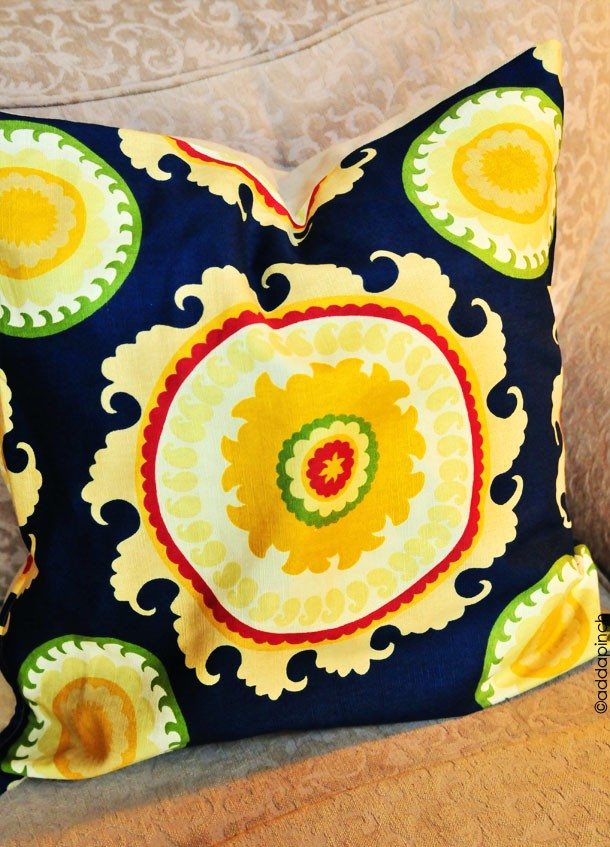 A while back I noticed that all of my throw pillows on my sofas were looking tattered from years of being tossed about and well-loved on by a little boy. Years of the fringe being pulled and fiddled with and the pillow repeatedly being thrown into the air like a baseball tends to have that effect on something, I guess.
I started looking at my local shops for replacements that would brighten up my living room and that didn't look like they'd been involved in fort building and make believe World War II.
Pretty pillows just make a room more cozy and more homey feeling, don't ya think?
Finally, after I had scoured high and low looking for the perfect pillow to no avail, I looked online on Etsy and found a store that I fell in love with – Chic Decor Pillows.  This shop is owned by Emilia and Priscilla, a mother-daughter duo from Texas with an artistic eye.
Let me just tell you, if you are looking for a well-made decorative pillow, just go straight to their store! They have so many to choose from and the quality of the pillows that I bought from them was amazing.
Their shop has everything wonderfully categorized by color, size, and print, making it super easy to find exactly what you are looking for in their huge selection.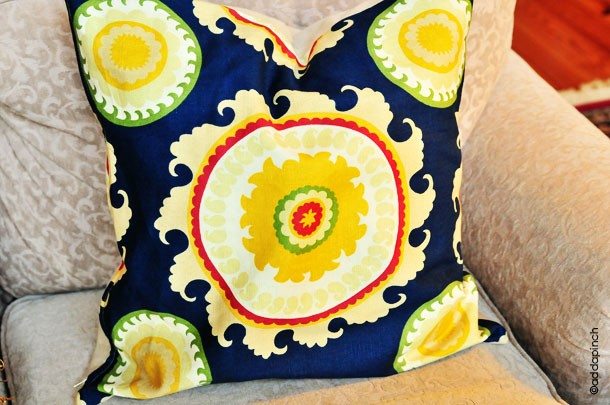 I chose this pillow cover with it's bold colors in a suzani design. I like the punch of color they give me on my neutral sofa.
And notice there is not a speck of fringe to use as a slingshot. I call that a keeper.
Disclosure: I am in no way affiliated with Chic Decor Pillows, nor is this a sponsored post. I just love their pillows, man.