In our busy, rushed, and hurried lives, it seems like I don't have a group of ladies over nearly as often as I should. Especially during the summer months when vacation schedules and whatnot seems to get in the way.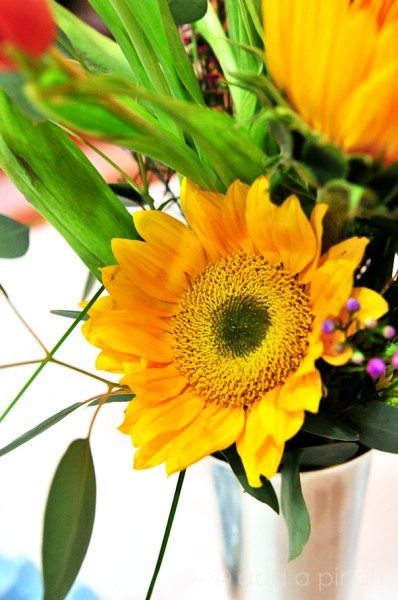 While it is easy to get entertaining stage fright, I've learned over the years that it is easier in the long run to stop laboring over the reasons why you can't and invite guests into your home to enjoy each others company, great conversation, and fostering great relationships.
I know. It sounds easy, but in reality, we all sometimes just seem to put it off thinking we'll plan it next month. And then next. And then the next. By the time you know, the entire summer has flown by and you still haven't planned that get together you wanted.
So, I decided to just plan a fun Girls' Get Together with some of my favorite ladies for next week. Within about 15 minutes, my party was planned, guests were invited, and I had myself totally in the girls' dinner party mood.
I sent cute invitations using an electronic invitation service that just made it easy-peasy to communicate with all of those on my guest list.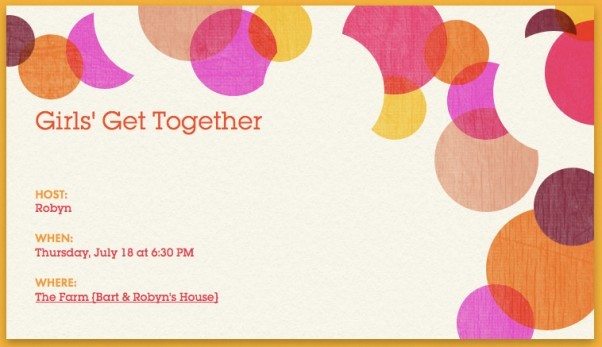 Selecting a menu is always one of the areas that I spend the most time. I always like to make sure I plan around guests special dietary requirements and plan something that will allow me to be relaxed and low-stress as guests arrive. As many items as I can make ahead of the actual party day, the better!
I'll be sure to share my full menu for the get together with you next week, along with more information on the get together so you can follow along. You never know, you may just decide to host your own Girls' Get Together at the same time!
Are you in the Girls' Get Together mood now? I'd love to know what holds you back in inviting guests over? Who knows, we may help each other.
Love ya,
Robyn xo