What else says PLAY and BOY other than DIRT.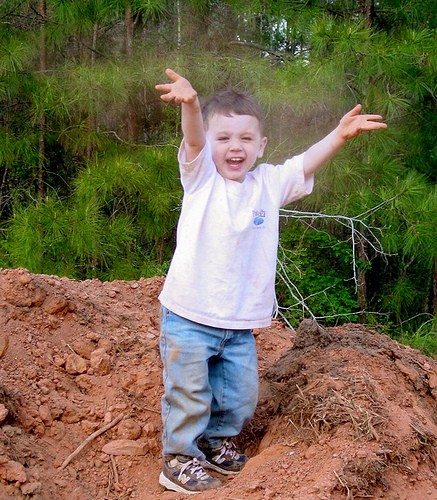 This photo was taken of Little Buddy when we were building our house. He loved the tractors and all of the earth work – more piles for playing.
Head over to see all of the other playful pictures at I Heart Faces. I just know it will make you smile!