Cool evenings bring my little southern family outside. We've been in the air conditioning all summer long and now we're able to enjoy the nice, breezy afternoons and evenings.
Our favorite thing is to grill a few pizzas, pick a few movies, grab some blankets and settle in for movie night on the back porch.
I like to call it Porch Theater, but Little Buddy said that sounded weird. He said it sounded like a "live show or something."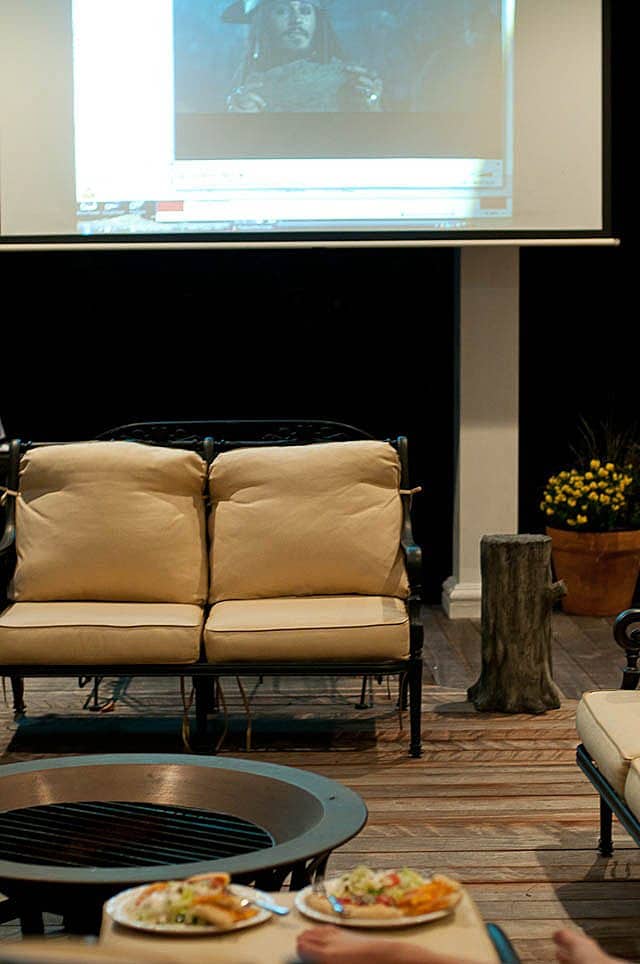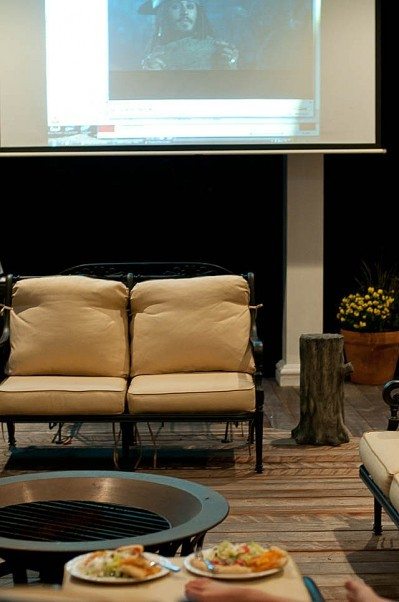 Our movie selections range from Pirates of the Caribbean to…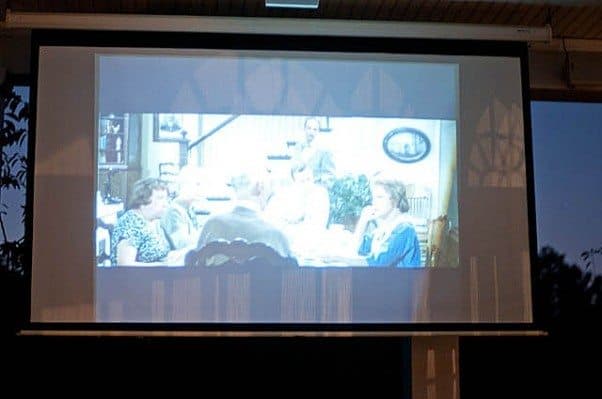 The Ghost and Mr. Chicken.
Man, I love that Don Knotts.
And that town, I think that must be set in my town from when I was growing up. I love all the scenes around the table. I giggle through every one of them. Every time we see it.
Have you ever seen the movie?
You should really watch it sometime. It's a good one.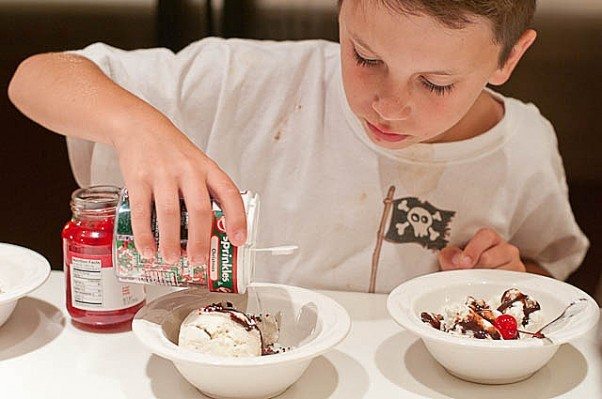 And Little Buddy likes to make the desserts for us.
He's a master at ice cream toppings.
We're always looking for new movies for porch theater.
What movies would you recommend?