Little Buddy has allergies. They've hit hard this spring, especially in his eyes. They are puffy, watery, red, and itchy. Honestly, they make my eyes puffy, watery, red, and itchy just looking at them.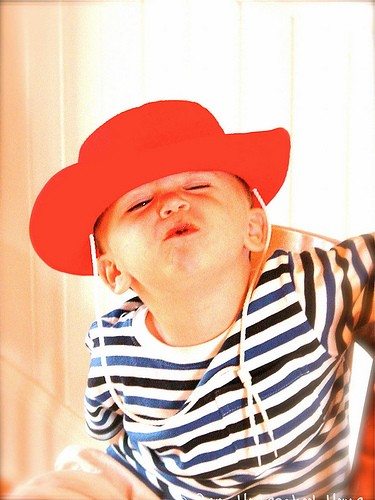 We went to the good ole doctor to be sure it wasn't anything more than allergies. I guess I can be a nervous Mama, but I don't mess around with the eyes. You can read why here.
Anyway, the doctor prescribed eye drops to be put in his eyes at least once per day during allergy season. And when having a flare, use them twice a day.
Oh! My! Word!
The first day, I was ready to load us right back into the car and take him to the doctor's office to get those much needed eye drops. Not kidding. It was that bad.
If you can imagine trying to put eye drops in a grizzly bears eyes, you can imagine what it was like.
And then we talked about it. I said, "Buddy, you are eight years old now. I've got to put these drops in your eyes or they aren't going to get any better. I'll end up having to take you back to the doctor and they'll hold you down and put these same drops in your eyes. So, can you work with me here?"
"No, Mama. I don't want those things in my eyes. Just forget about my eyes and let's do something else."
"No, Buddy. Your getting these drops in your eyes. How are we getting them in there? Me and the nice way or going back to the doctor's office every day for them to do it?"
Finally, my son said, "why don't I close my eyes and you do it?"
I think this child is a genius. Well, at least he's a whole lot smarter than this Mama Bear. It might sound like a dumb idea, but it is pure tee-total genius!
Here's what you do:
1. Have you child hold his head back and close his eyes.
2. While his eyes are closed, drop a drop of the eye drop (drop, de da drop, drop – cool song) into the inside corner of his eye.
3. Then, have your child open his eye and blink until the medicine is well distributed over the eyeball.
4. Repeat with additional drops in same eye and/ or in the other eye, if necessary.
How do you put drops in your baby bear's eyes?