Have you ever seen a bunny rabbit so precious?
I think the Easter Bunny might not be as cute as this little cutie pie. And boy is he ever so snuggly!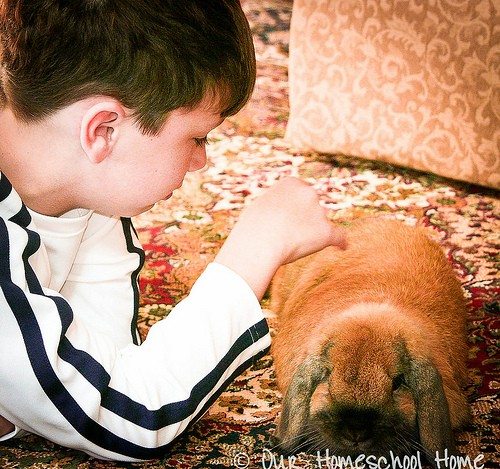 This is Little Buddy's Holland Lops, Thumper. He loves to "thump" his foot when something is going on that he doesn't like or when things are getting a bit too noisy for his liking – which is quiet a bit around our house!
I caught this sweet photograph when Little Buddy had no clue that I was anywhere near with the camera. That's usually when I can capture the very best little slices of everyday sweetness. And oh am I glad I get to be here to enjoy every one of them.
Head on over to Darcy's to enjoy some other Sweet Shots.