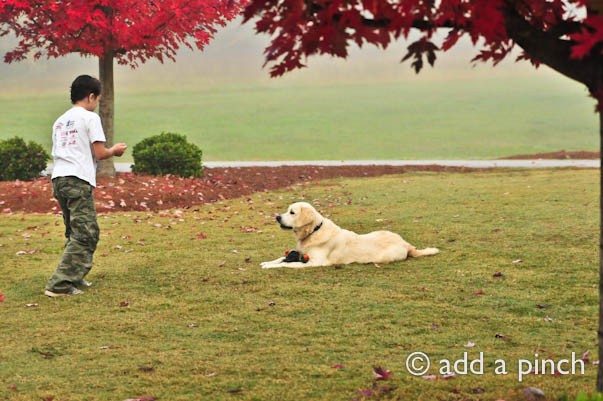 It started easy enough as a fun break in our morning playing with Ranger. We raced Ranger for on our golf cart around the circle in our driveway, until I had to call it quits or fall out the side of it from sheer dizziness.
Here's how the game is played:
We are in a motorized vehicle.
Ranger is not.
We go fast.
Ranger goes faster.
Around and around we go.
I get dizzy.
We try to win.
Ranger always wins.
The End.
It always ends the same with Ranger strutting knowing that he won (once again) and Little Buddy giggling because Ranger beat us (once again).
What can I say? We must be short on entertainment around here.
Anyway, after we spent our normal amount of time going around and around in circles, getting dizzy, and then being beaten, we gave Ranger the new toy that Little Buddy had for him. His very first duck.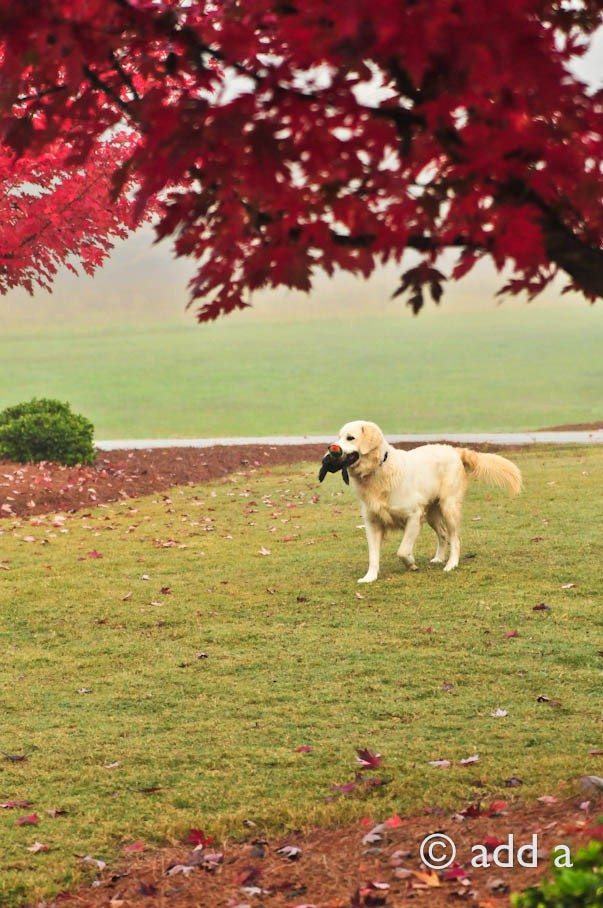 Ranger immediately took that duck and let us all know it was all his and he wasn't about to share it with anyone else for tossing or playing.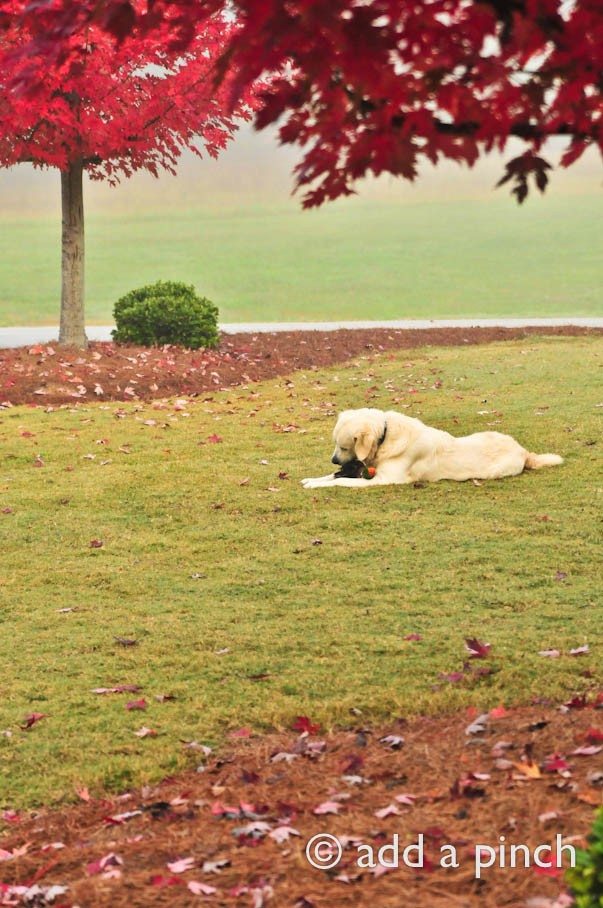 He played and played and played with that duck.
Gnawing it and carrying it around like he'd fought tigers and bears to get it.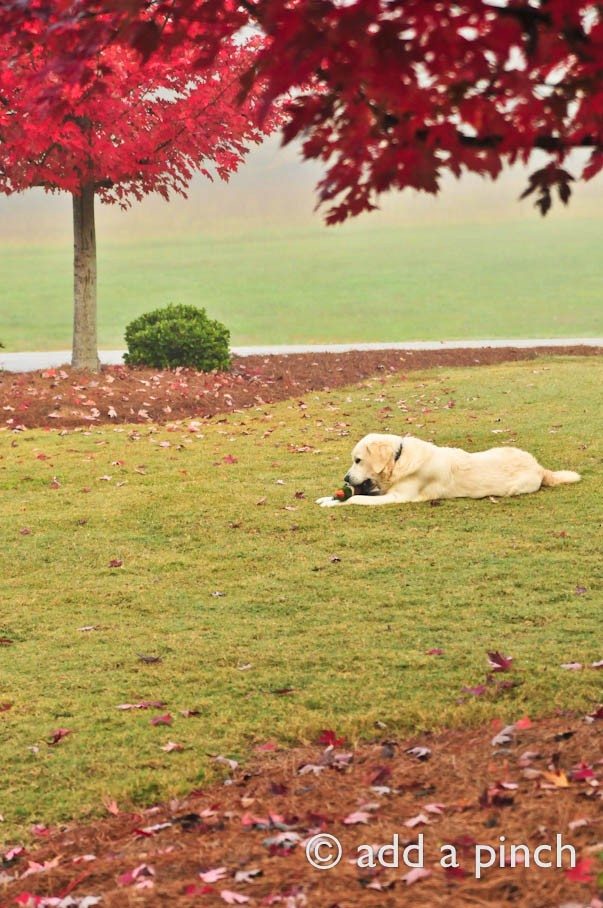 Finally, we had to convince Ranger to load up on the truck so that we could take him to doggy boot camp.
You know the camp where they teach your dogs all the things you swear when they are puppies that surely you can teach them yourselves?
You read tons of books on training your dogs and watch Cesar Millan to learn all the tricks that surely you must be missing?
And then, about a year into it, you realize that really there may be something to those camps after all?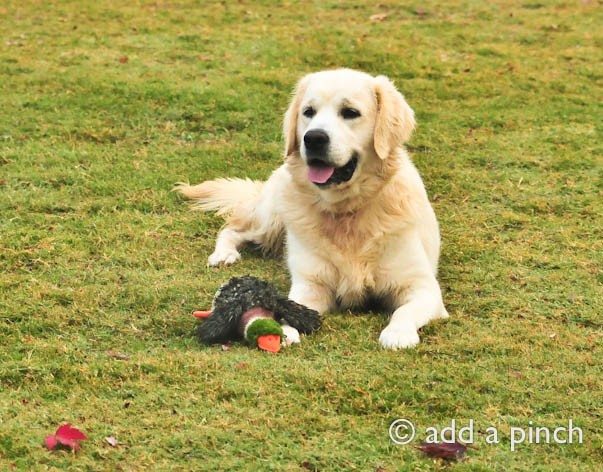 Yeah, that one.
But at least he went off to boot camp knowing he could still beat us in our daily race.
He had a quacking duck to prove it.