The humidity in Georgia has been a bit stifling lately.
So much so that as I began my run the last few days, I've started outside and then finished up my routine inside on my treadmill by way of my kitchen to grab a huge glass of ice water.
By the time I make it onto my treadmill, I've fashioned the largest fan I can find in the house to blow directly onto me as I exercise. At the highest speed possible, no less.
I had a pretty serious talk with myself.
Like:
People have been exercising for years in the south.
Athletes train in this sweltering heat.
It's just June, what in the world are you going to do in August and September?
Maybe you should stop.
Maybe you should go take a break and drink a big glass of lemonade.
Maybe this isn't what you are supposed to be doing.
Maybe you should wait until winter.
And then, I remember the reason I started in the first place.
It wasn't to become Miss America skinny, although that would be an amazing perk. I began my journey toward running to become more physically fit. To be able to run and play with my son without becoming winded. To become more healthy so I will be able to one day chase my grandchildren and possibly even my great-grandchildren.
I began this journey for me.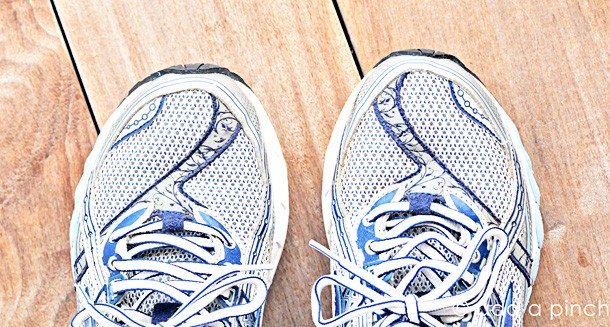 I'll be honest. It is still a struggle. But I finally decided that I'm worth that struggle. My health is most definitely worth the 30 minutes I spend each day for myself and if it takes me years to reach the physical fitness goal I have for myself, each day I am one day closer than I was the day before.
And that's worth celebrating.
Even if I am using the biggest fan I can possibly find to get through it.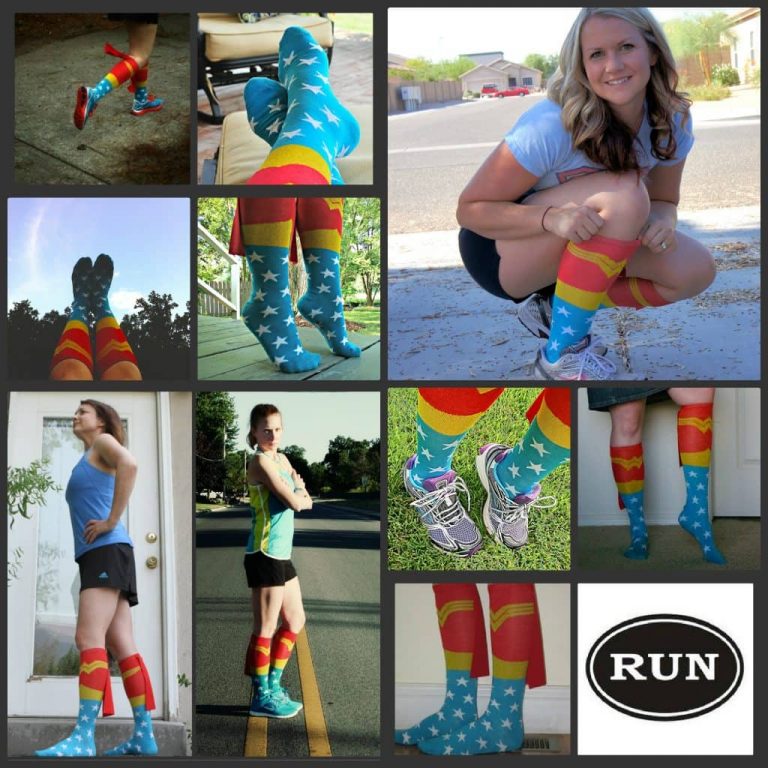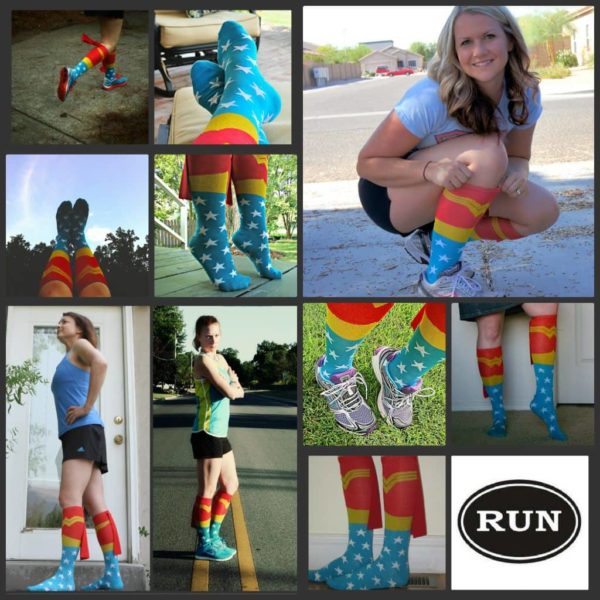 There are a few other things that keep me going, too.
I've joined a group of my friends in a running group that we call Red Faced Runners. The group is made up of individuals from all different experience levels encouraging one another to keep going! We all joined together after laughing about how red our faces were after our runs and realized how much we have in common.
http://www.recipegirl.com/2012/06/25/red-faced-runners-5k-challenge/" target="_blank">Lori, Recipe Girl
In Katrina's Kitchen
Carolyn, All Day I Dream About Food
Krista, Budget Gourmet Mom
Shawn, I Wash…You Dry
+ me

The Red Faced Runners 5k Challenge

As a group, we decided to participate in a 5k on the same weekend this fall. While we won't be running in the same race, we'll all be running on the same weekend.
We'd like to invite you to participate with us.
Regardless of your experience level, you can join in. There are excellent training programs that can help you to meet that 5k goal. I use an app on my phone called Couch to 5K by Felt Tip, but there are a ton of other programs available. A member of our runner's group is also an excellent running coach, Cindy, Once Upon a Loaf. She keeps us all motivated with encouraging words, running wisdom, and that can-do spirit we all need when we just need a little kick in the rear. She has prepared a great 5k training plan for all of us as well. She also has some excellent tips to keep in mind when you are training.
10 Tips for All Runners from Cindy Corliss BeMent


Believe in the run.
Believe in the rest.
Respect must rule all.
Your body is your temple.
Your kitchen is your place of worship.
Equip yourself.
You run. You don't jog.
Get after it.
Spread the love.
Have the time of your life!
You'll find more details on each of these tips along with her 5k training plan.
When?
September 8th weekend
Where?
You can find a 5k local to you at either of these sites.
Oh yeah, the socks? Everyone should run in a pair of Wonder Woman socks, don't you think?
Would you join us? I would love for you to join in with me on this journey!