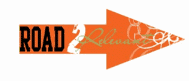 Gather InSpirit is hosting a Meet Robyn post on their site today as part of their Road to Relevant series. If you are coming from that post, "Howdy!" If you are a regular reader, I'd love it if you would take a few minutes to visit the Gather InSpirit site and read more about the wonderful ladies there. They are just inspiring!
October seems so far away, but I know it will sneak up on me in no time! I first heard about Relevant from my blogging buddy, Sprittibee. You see, Sprittibee and I had a little deal going on when I couldn't go to Blissdom due to a family obligation. She took along my flat self, thanks to the template provided by Cathe.Without a doubt, Sprittibee made sure that I had a great time!
So when tickets were announced for Relevant, guess who emailed me to make sure I got it on my calendar? Yes, my sweet friend. I sure pray she makes it there this year, I just have to give her a big ole hug.
I'm also looking forward to meeting all of these ladies. Wow, this is some more group. I just know God will do amazing things during this conference. I just know He will and I can't wait to be a part of it.
My roommate for the conference is Steph of Bowmania. Y'all, I just can't wait to meet her in person. She is so sweet and I know I'm going to love her just as much in person as I do, well, now. I hope she's looking forward to being my roommate, too. Hey Steph – I promise I don't snore.
If you are considering going to Relevant and have not already purchased your ticket, prayerfully consider going. Discuss it with your spouse and go here to register. I can't wait to meet you there!