Days two and three of our RV trip were spent in the beautiful state of Missouri.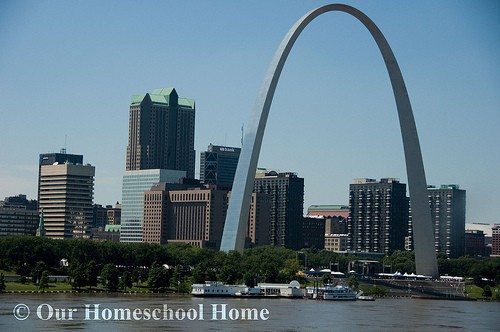 We enjoyed a quick pass through St. Louis.
I was pretty tickled with the shot that I got of the Arch as we passed through. I was quiet literally hanging out the window of our RV to get this one. I'm not sure it was the smartest thing I've ever done in my life.
I'm certainly not proposing to go to any dangerous lengths to get good shots. The only real danger for my method was in dropping my camera out the window.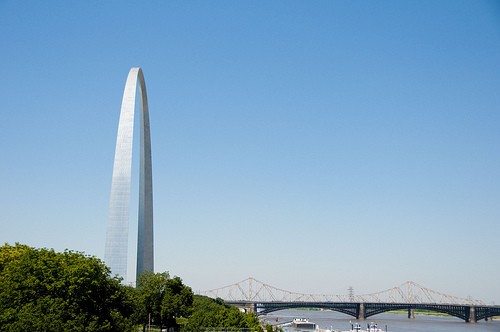 So I stopped snapping out the window after I got this photograph.
If we passed you on the highway, thanks for not honking at me as I was taking pictures out the window.
And thanks to the really nice truck driver that stayed back a bit toward the rear of our RV until I finished taking pictures. He was quiet nice to help this Southern girl out a bit.
My claustrophobic self just couldn't stand the thought of going back up into the Arch this trip. We've made the visit to the top riding in the little egg-like pod on previous trips. It really is breathtaking from the top (and on the way up and down if you are squeamish in close quarters like I am).
It is something you just have to do when you visit St. Louis, just not every time you visit.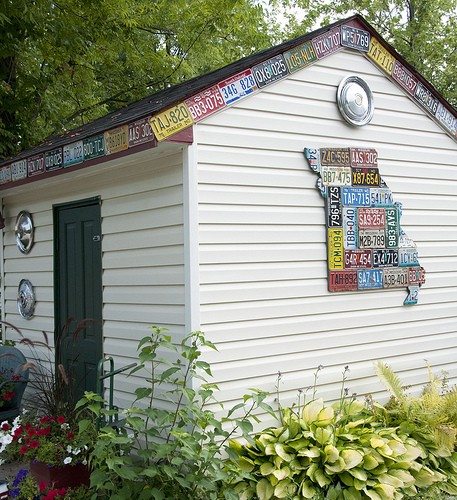 We stayed just outside of St. Louis in one of the cleanest RV parks I've ever visited.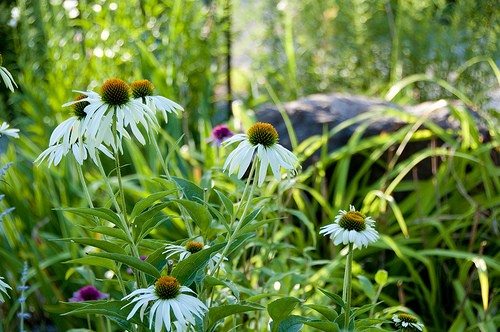 The gardens were immaculate and filled with beautiful flowers and decorations.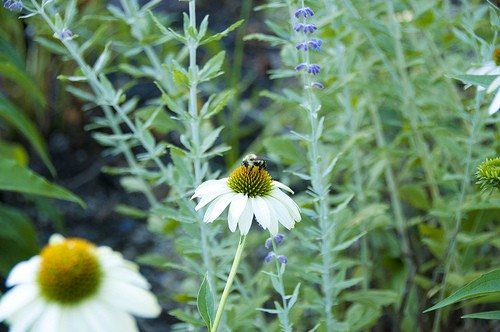 It was one of those RV parks where you can just wander around and enjoy nature and wish you could just pack it up to take it along on the road with you.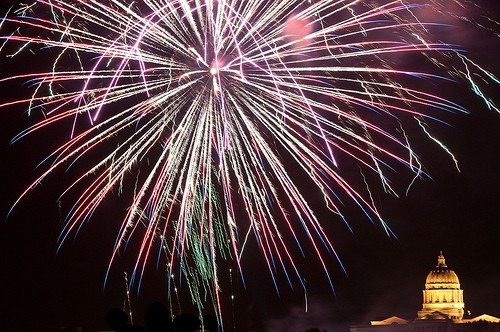 On the 4th, we enjoyed the day and evening in Jefferson City, the capital of Missouri.
Roasting hotdogs, grilling hamburgers, enjoying sparklers as we waited on the big event of the fireworks by the capitol. And they were gorgeous.