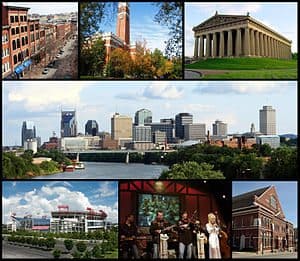 Image via Wikipedia
We've turned my trip to the Savvy Blogging Summit into a great excuse for a family road trip in our RV. Honestly, it's not hard for us to justify an RV trip. It's one of our favorite things to do as a family.
Our first stop was in Nashville, Tennessee. Oh how we love Nashville. Just last summer we enjoyed a ten day stay in this beautiful city and love to come back pretty frequently for long weekend trips. There is so much to do and see in Nashville. Our favorites are:
The Grand Ole Opry
Our family loves going to the Opry. Being able to see and hear legends like Loretta Lynn, Roy Clark, Little Jimmy Dickens, The Charlie Daniels Band, Porter Wagner mingled with our generations favorites of Brad Paisley, Carrie Underwood, and Kellie Pickler. A night at the Opry is truly one of my favorite experiences – every single time!
The Opry is currently being held in the historic Ryman Auditorium. We've enjoyed going to the Opry at the Ryman previously, but look forward to it returning to the Grand Ole Opry House once it is restored from the flooding. To follow the restoration efforts, I love the blog On The Way Home by Opry staffers, members and friends.
Nashville Farmer's Market
Open year-round, this farmer's market is one of the best I've ever visited. The huge selection of fruits, vegetables, herbs, fresh eggs, flowers, and even doo-dads is excellent. Even better, the vendors are extremely helpful and friendly. Just what I've come to expect from everyone in Nashville.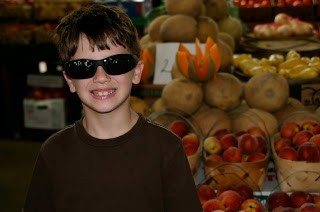 The Hermitage
The home of President Andrew Jackson is now a beautifully maintained museum rich with the history and a glimpse into the life of one of our early presidents. We enjoyed the guided tours and Little Buddy especially loved learning more about his pet parrot, Poll.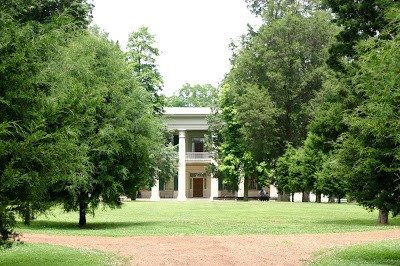 Other favorite spots:
Campgrounds – Our favorite campgrounds Nashville KOA and Jellystone Park. Both of these campgrounds are big rig and family friendly. Previously, we've always used Jellystone but due to the holiday weekend we weren't able to make a reservations since we only need for one night. We were pleasantly surprised at the improvements made at the KOA. Easy in, easy out, neat and clean. That's what we look for in a campground. Little Buddy loved the pool and playground facilities. They are in the middle of repairs in a good portion of the campground and office building.
Restaurants – This trip, our niece introduced us to the restaurant Cabana in the Vanderbilt area right off of Music Row. We loved being seated in one of the cabanas in the back portion of the restaurant. It is truly a restaurant you have got to experience when visiting Nashville.
We met one of the owners Craig Clift who lives up to the definition of a warm, friendly restaurateur. He and his partners have definitely built a beautiful spot we'll be visiting again soon. Oh and the food, well the Lobster Mac & Cheese was out of this world and I can't even begin to tell you how good the Cinnamon Roll Bread Pudding tasted. Oh Mama, it was YUM!
There is plenty more to discover in this wonderful city and I know we'll be back again soon.
Where are your favorite spots in Nashville?