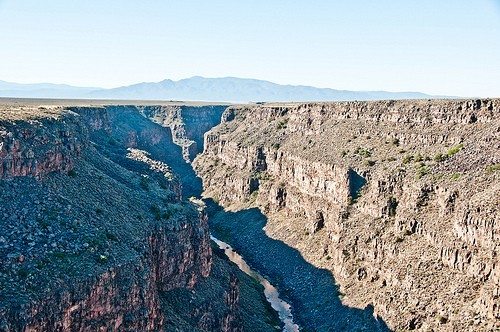 Have you ever visited somewhere and wondered how many other people had stood in this same spot before you? What were their lives like? What did they think when they saw this amazing place?
When we visited Taos, New Mexico, one of the sites we wanted to see was the Rio Grande Gorge Bridge.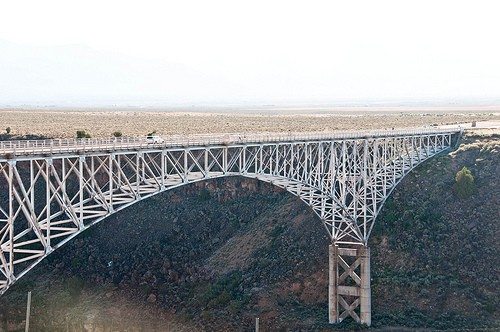 As the fifth highest bridge in the United States, this cantilever truss bridge stands 650 feet above the Rio Grande. Built in 1965, the structure was added to the U.S. National Register of Historic Places in 1997.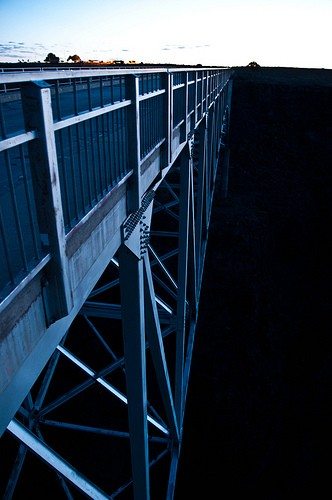 We actually visited the gorge twice during our visit to Taos. First right after dinner. We had hoped to be able to reach the bridge by sunset, but we reached it just a bit after. So we decided we'd visit again the next morning before heading to the Pueblos.
When you drive to the bridge from Taos, go over the bridge and turn into the visitor's center.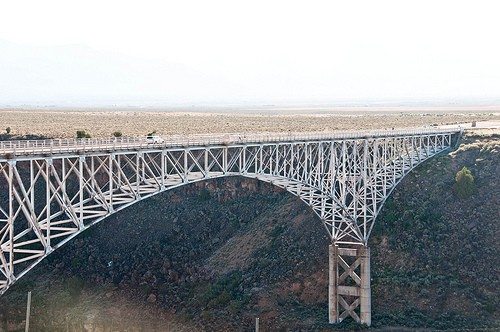 This is your view from the walkway to the bridge from the visitor's center.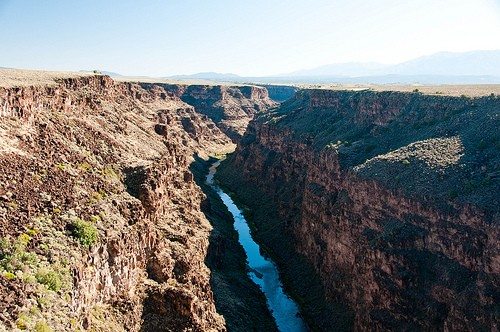 This is the view from the right side of the bridge at the observation area.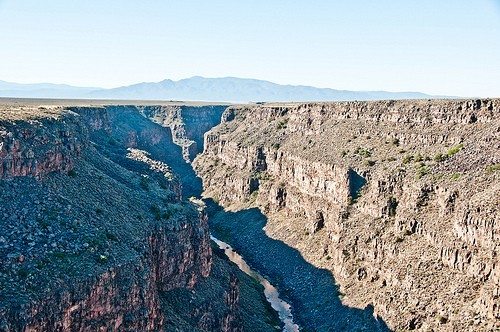 And this is the view from the left side of the bridge.
You can feel the breeze coming from the gorge and hear the rushing of the river down below you. It's an amazing place.
As I stood there in amazement at the beautiful slice of America, I was also in awe of the craftsmen who built such an impressive bridge. The stories they must have lived.