One of my favorite things about RVing has to be the quality family time.
By now, you all probably know that my family loves to head out as often as possible for RVing trips.
Sometimes that means we're just heading out for a quick weekend trip with just the three of us, but my favorite way to go RVing is to join family for a bit longer of an RV trip.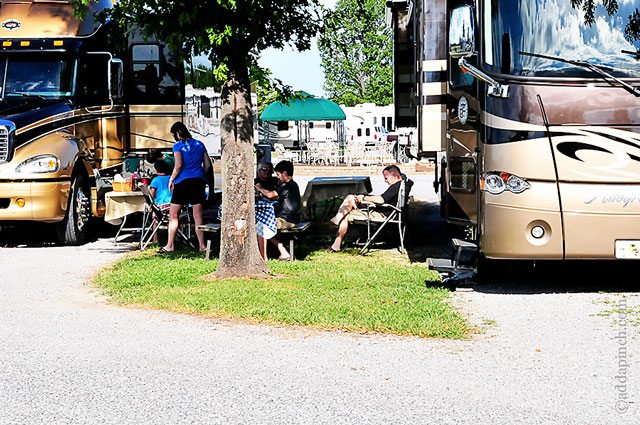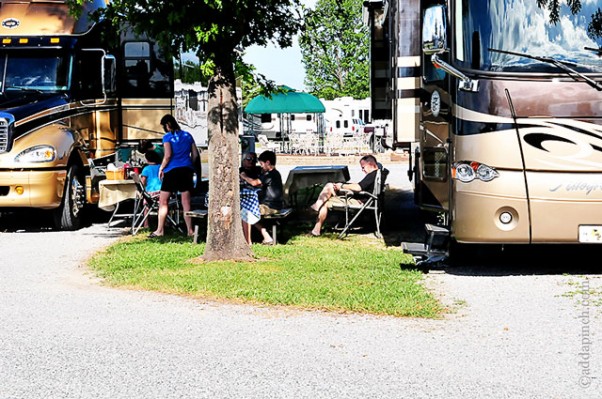 While we love to explore the area where we're visiting, my favorite part about it is the family time throughout the trip.
From the moment we load up and head off on the road, the drivers of the RVs are chatting on their two-way radios about upcoming turns, traffic, or whatnot. The kids look forward to RV-hopping from one RV to the other to play. The giggles that you hear going down the road are priceless.
And when we arrive at our stops along the way or even our ultimate destination, we all pull together for a community meal. Nothing too elaborate or glamorous, just good wholesome food that everyone enjoys.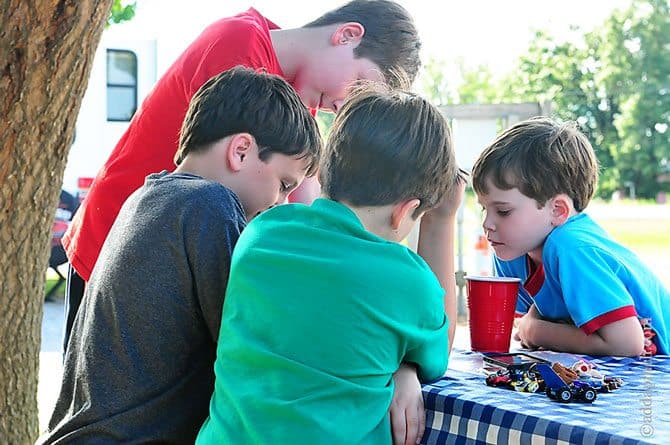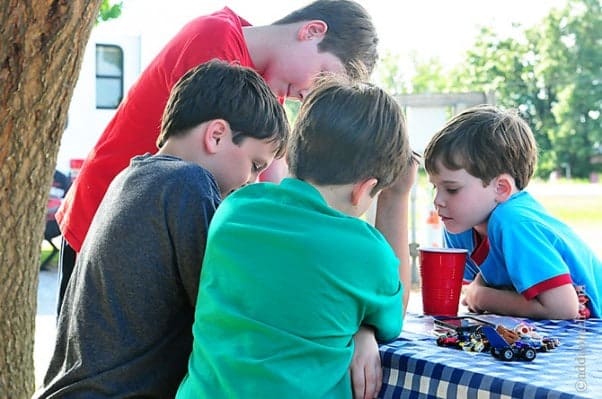 And the cousins seem to travel in a pack.
Just the way I like it.
Some of Little Buddy's favorite activities when traveling are:
Building a fort on the RV bed
Watching favorite movies that we only watch in the RV
Playing card games
Running and playing as soon as we stop!
What about you, what are your favorite family activities when traveling? Do you have some we need to try?