Roosters and I aren't exactly the best of friends. I know they know I'm a bit scared of them. They can sense it, I tell ya. I must smell of fear.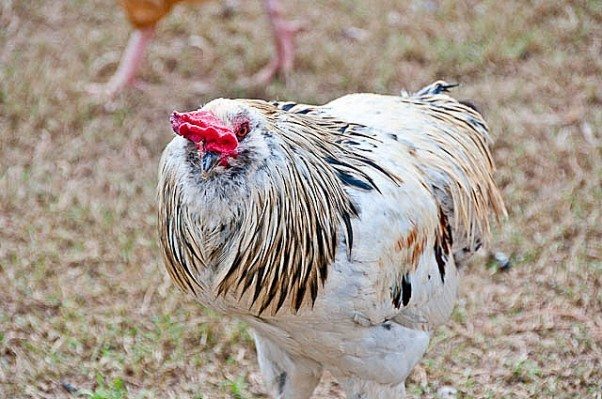 And Salt & Peppah, well, he can smell fear on me before I ever leave the house headed to the coup.
And as soon as I get close enough, he runs as fast as he can toward me, making this guttural sound in his throat. Almost like he's about to do a big karate chop on me or something.
You know that sound?
It is definitely a sound you don't want to hear from something running toward you.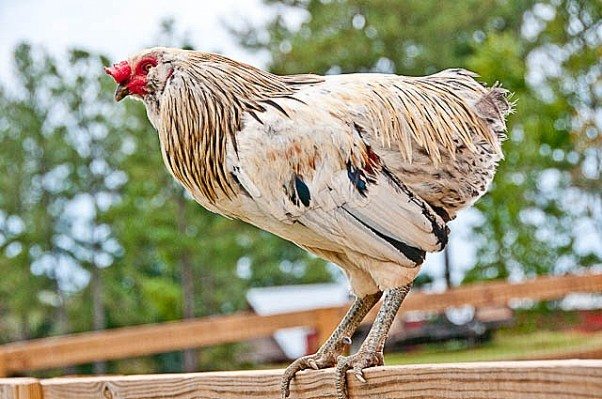 And then he flies up onto the fence and gets as close to me as he can get.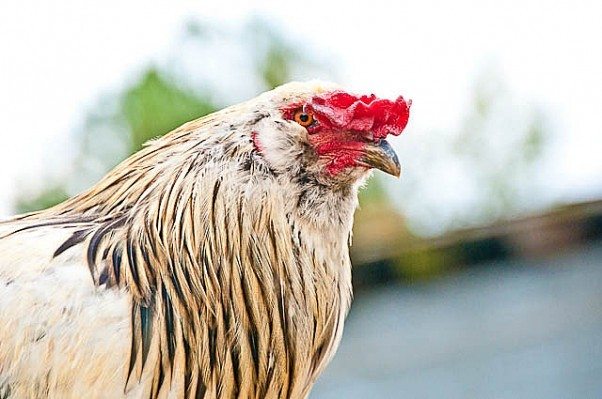 We both check the other out, it's our stand-off if you will. He's waiting to see if I'll run and I'm waiting to see if he'll stop staring at me.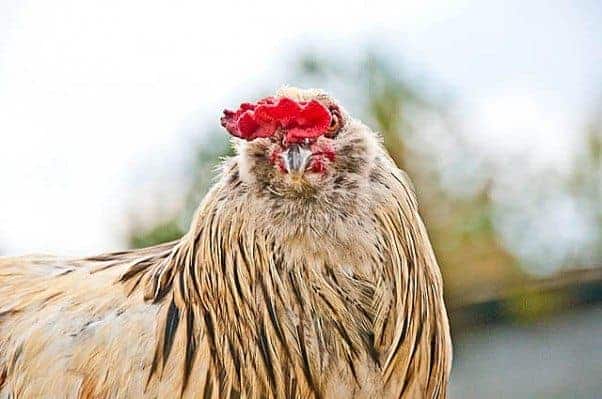 And then he gives me this look and my heart just melts.
Aha! The poor thing can't see for that big ole comb hanging in his eyes all the time. No wonder he takes off running to the fence and jumps up to greet me. That's how he can see me!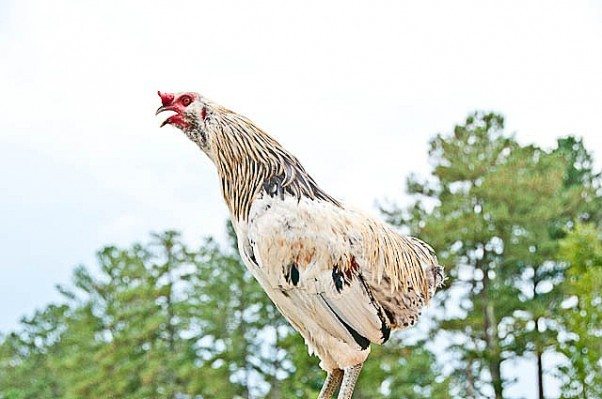 And then he really puts on a show when he proceeds to remind me why I do like roosters – they sound awesome!
Okay, if you have other ideas as to why Salt & Peppah behaves this way, please don't tell me. Just agree that it's because he loves me and wants to see me. I've convinced myself of that fact this week.