As you may know, I am a contributor on Houzz where each month I create an Ideaboard around a specific idea or theme. This month, with Easter fast approaching, I decided to focus on a few of my favorite things for setting a beautifully traditional Easter table.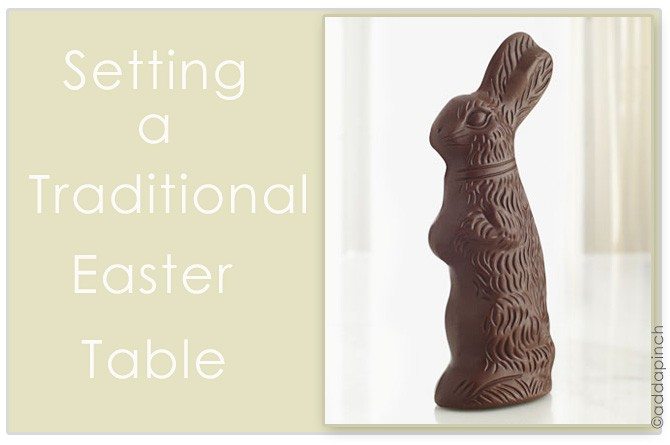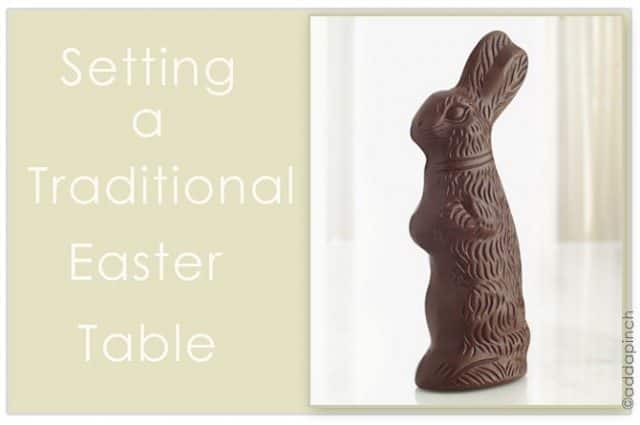 Bright whites, pastels, sparkling glass and silver, it is a perfect way to welcome spring and one of our favorite holidays.
Here are some of my favorites to use as inspiration for pulling out items you already own, borrowing a piece or two from a friend, or adding a new heirloom to your collection!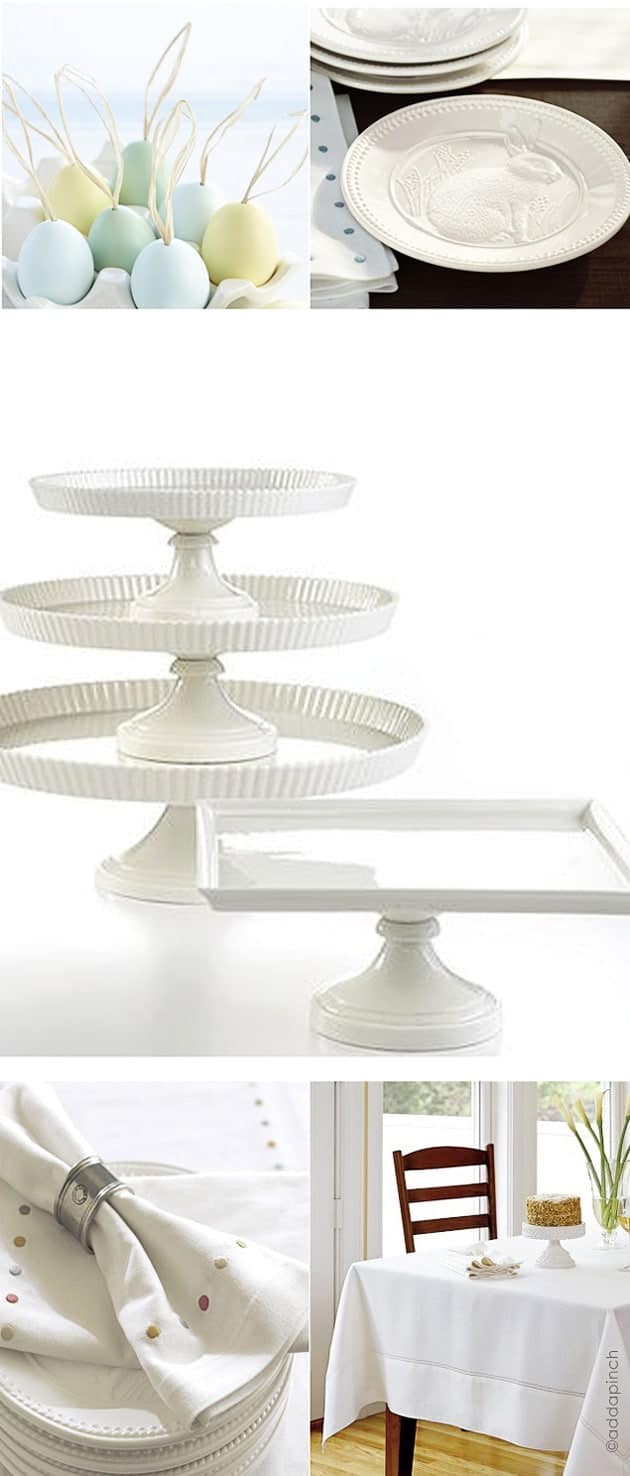 Egg Ornaments | Bunny Beaded Salad Plates
Martha Stewart Whiteware Cake Stands
Easter Dot Napkins | Hemstitched Tablecloth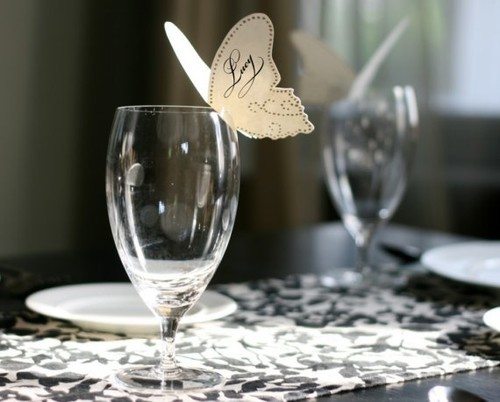 But of everything, I'm absolutely obsessed with these butterfly placecards by Timeless Paper. They are absolutely perfect for spring and an Easter table.
Here are a few tips on how to set a beautifully traditional Easter table.

White is always in style. If you invest in classic white table linens, dishes, and serving ware and take really good care of them, they will last you a lifetime. You don't have to spend a fortune on them either. Look for great sales at your local Target, Walmart, or other stores to put dishes and linens on sale and stock up! Classic white is always in style!

Add sparkle. Once you've got your base of crisp white, start adding pieces that sparkle! Family silver pieces, candlesticks, and even sparkling glass reflect light and candlelight around your table and make it come alive.

Don't forget the flair. Include a few signature pieces that will spark conversation and add just the perfect touch to your tablescape. For my ideabook, I included chocolate bunnies, but if you have a collection of porcelain bunnies they would be perfect! You could also work with Easter baskets lined with natural straw or moss and filled with pastel colored eggs. Just be careful not to overdo it!
But most importantly, remember the guests! Remember to keep your guests in mind as you set your table. Add enough salt and pepper shakers, keep the table clear of unnecessary clutter if serving a large crowd, and think about something special for a kid's table! And, a request from my husband is always, always, always, keep any arrangements low or airy enough so that people aren't having to peek around them to have a conversation.
What tips do you have for setting a traditional Easter table? Is it a big occasion at your home, too?
Robyn xoxo