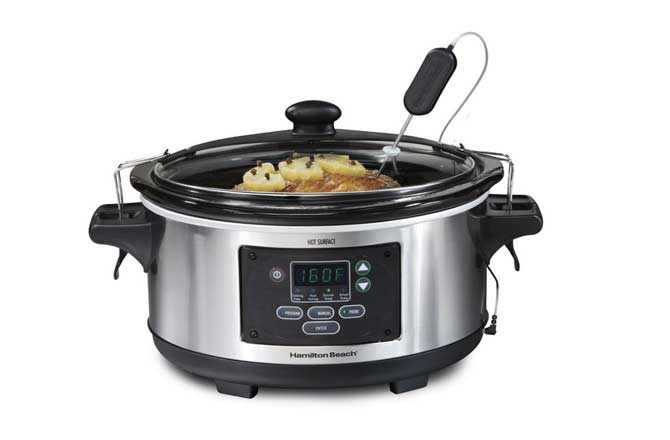 As I'm cleaning out cabinets, clearing out the clutter and tidying up around the house this past week, I've come to realize (once again) that there are some items that just take up more space than they are worth.
Like that 5,945th chip and dip bowl set that we received as a wedding present that still hasn't been used or the box of cloth remnants I have been saving since the beginning of time to "one day" make that quilt. They deserve better homes than mine. They deserve to be in a home where they'll be loved and cherished, not shoved to the back of the cabinet on the very tip top shelf.
I've also realized (once again) that there are some items that I never ever ever, like ever want to be without.
Like my 5,945th cast iron skillet. I'll gladly find space for them even if I have to begin storing them in my oven like my Grandmother.
I'll also always make room for my slow cooker. It truly is a parent's best friend.
I've written about my love for it on more than one occasion, but if you need just one reason to fall in love with it, it would be this.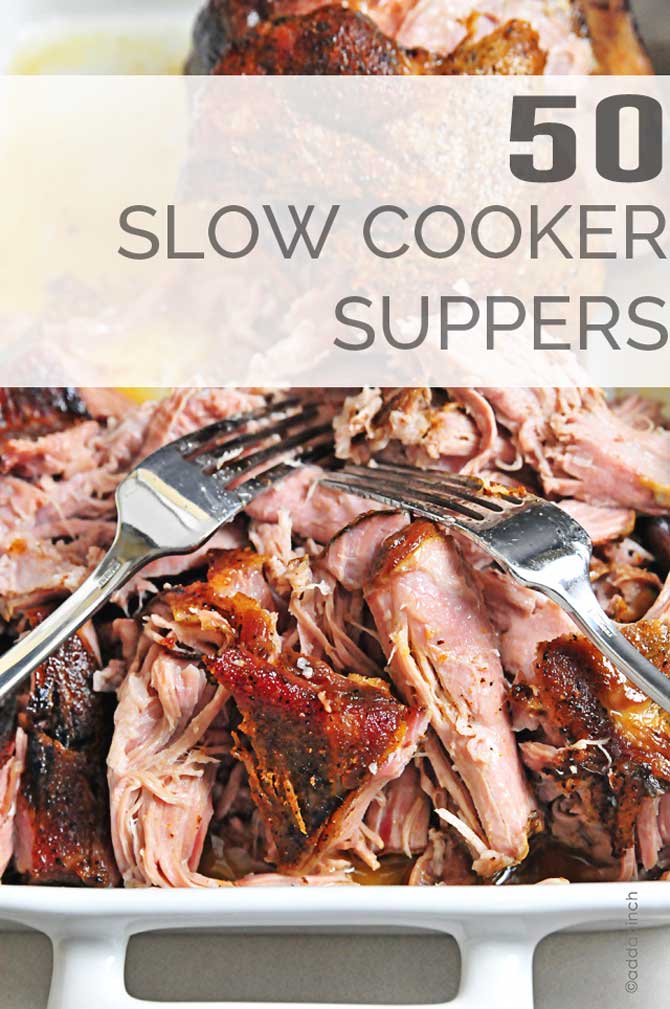 Yes, 50 Slow Cooker Suppers that I think your family will adore!
But if that doesn't do it for you, you may want to check out the whole section of slow cooker recipes with everything for breakfast, lunch, supper, and appetizers! There's a little something there for everything.
So, since I love mine more than any chip and dip bowl set I've ever seen, I decided you might love one, too!
Giveaway
Winners
Congratulations to the following winners:
Vikki, Comment # 106 –

Your Chicken Enchiladas look delicious!! Would definitely be the first meal I prepare if I were to win the slow cooker! Yumm.

Sandee, Comment #153 –

Kalua pork, being from Hawaii this is one of the dishes I can replicate in a slow cooker while I'm living on the mainland to remind me of home.

Lisa, Comment #206 –

Beef vegetable soup, it's cold & damp; I need something warm. Happy New Year!!!
Because I think you'd love this handy dandy, don't want to ever be without it slow cooker, I'm giving away three (3) of these Hamilton Beach Set n' Forget Programmable Slow Cookers.
To Enter
Just leave a comment telling me what the first item you'd cook in your slow cooker.
Details
Giveaway ends Tuesday, December 30th at 11:59 PM eastern. Winners will be selected randomly and announced on Wednesday.
Giveaway sponsored by Add a Pinch.