It is always time for a little cleaning around my house and I'm sharing a few of my spring cleaning essentials that make the chore a little bit easier.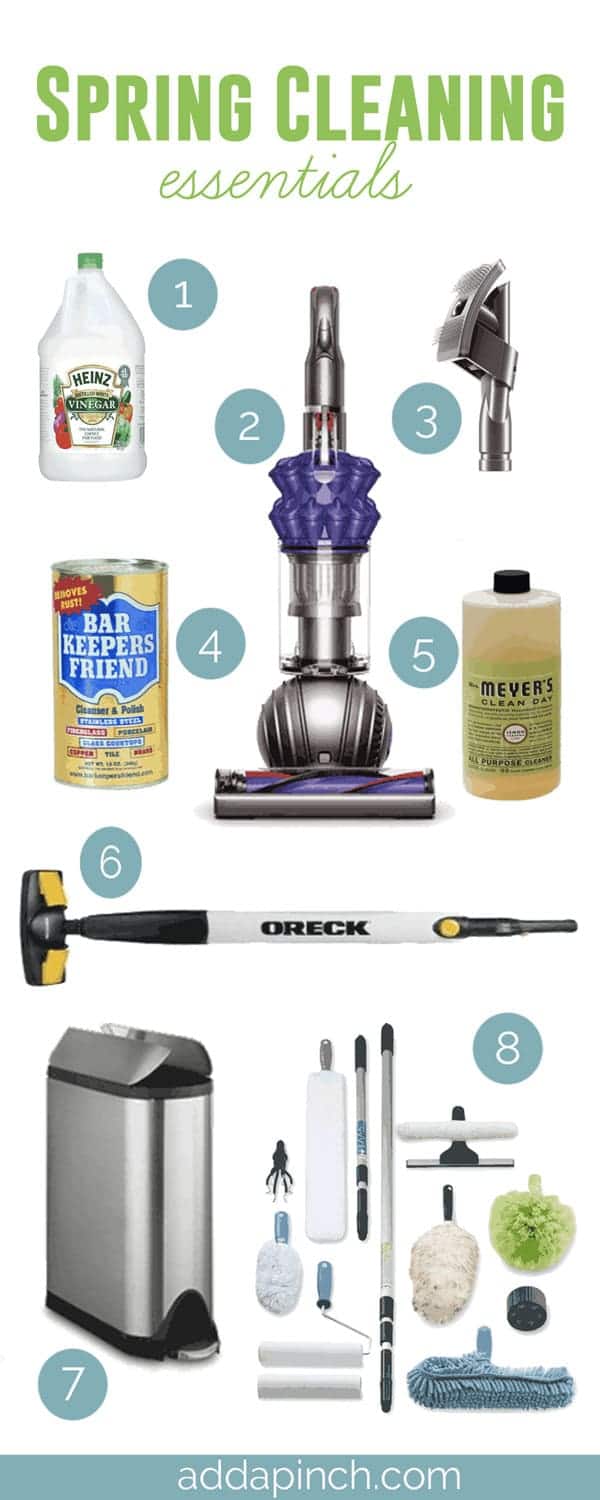 1. White Vinegar  2. Dyson Vacuum 3. Dyson Animal Grooming Attachment
4. Bar Keepers Friends 5. Mrs. Meyer's Cleaning 
6. Steam Mop
7. Trash Can 8. Extendable Pole Cleaning System
Spring cleaning was actually the topic of my Houzz Ideabook for February. You might enjoy taking a look at some of the additional items and alternate products I've included over there, too.
What are some of your spring cleaning essentials? I'd sure love to know.
Robyn xo