It is always time for a little cleaning around my house and I'm sharing a few of my spring cleaning essentials that make the chore a little bit easier.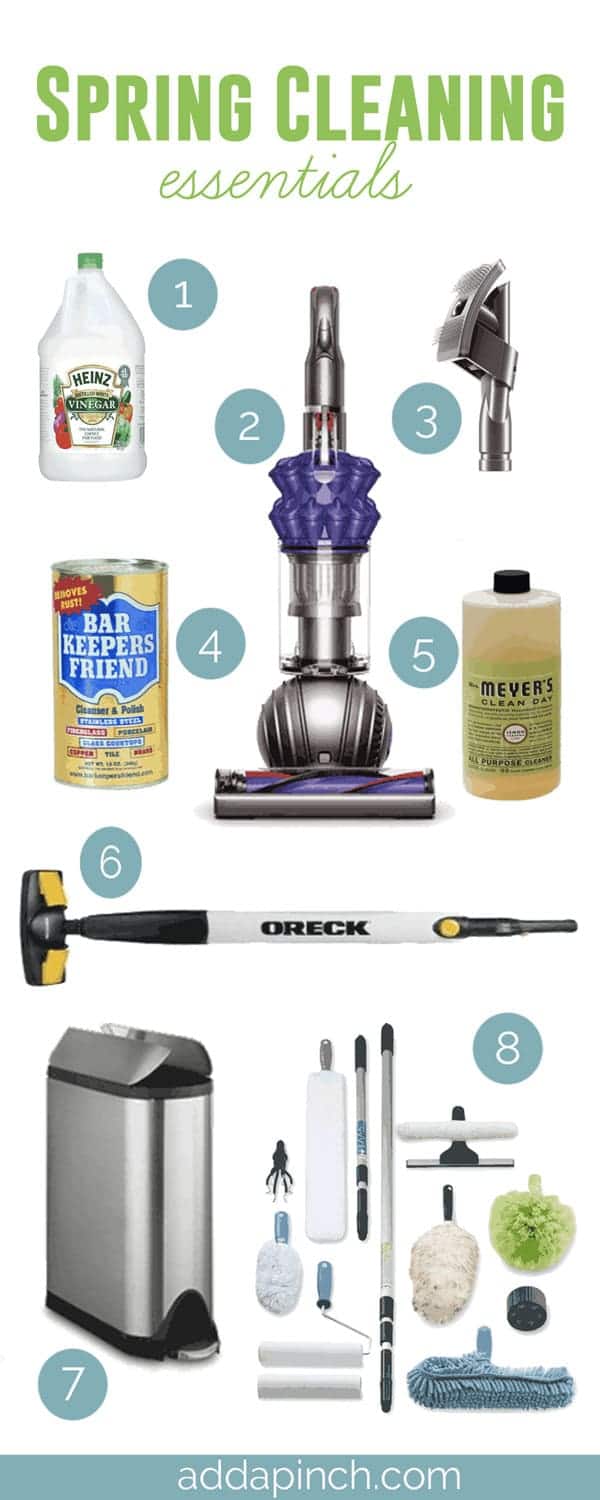 1. White Vinegar 2. Dyson Vacuum 3. Dyson Animal Grooming Attachment
4. Bar Keepers Friend 5. Mrs. Meyer's Cleaning
6. Steam Mop
7. Trash Can 8. Extendable Pole Cleaning System
Cleaning organization
I like to keep my cleaning supplies in a cleaning caddy that I can easily carry with me throughout the house.
I keep it stocked with spray bottles of my homemade mixtures for furniture cleaner and polish, and general household cleaner, as well as floor cleaner. I also like to keep one that is just plain white vinegar and another filled with bleach.
To keep cleaning cloths separate from other household linens, I like to use these bright cloths only for cleaning.
It is also a great time to spring clean your beauty routine as well as your cast iron skillets!
What are some of your spring cleaning essentials? I'd sure love to know.
Robyn xo