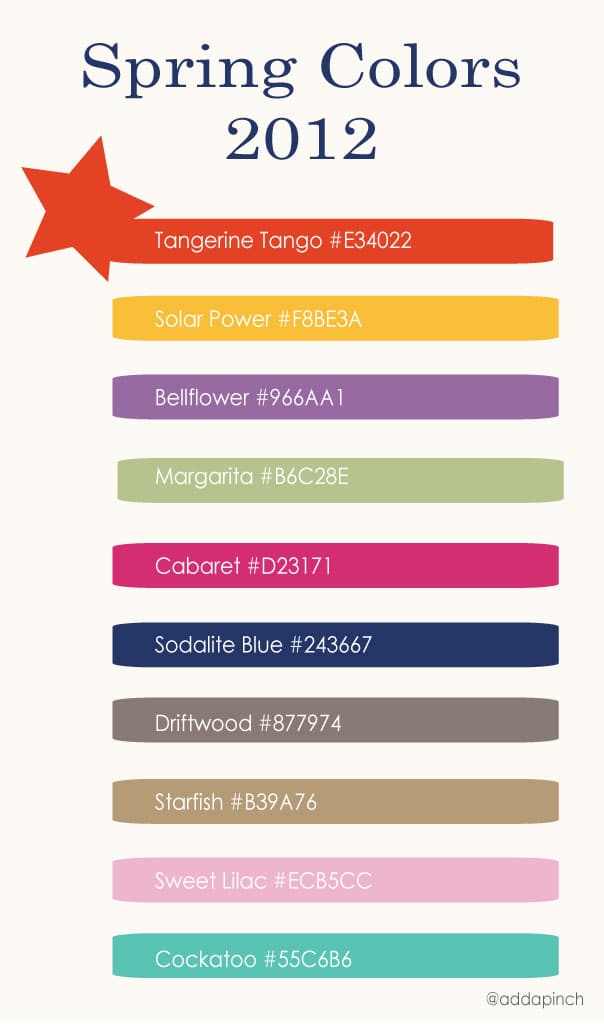 It's not a secret. I love color. Well, I also love neutrals.
But color?
Fuhgetaboutit!
I'm a firm believer in using my entire box of crayons.
That probably explains why I become so excited when the new colors for each season are announced by Pantone. For spring, they have selected colors that are pure gorgeousness personified.
So fresh, bright, and yes, springy.
I made a little graphic that includes the names and hex numbers for this spring's colors so that you could pick whichever one you like best (or all) and use them in your own design or creative projects. Because you know, Adobe is my grown up box of crayons and I like making sure I've got the latest colors in my box!
Which bring me to, how do you think you get the job of naming colors? I think I would make the perfect new color namer. Of course, I'd probably name a creamy color something like toasty meringue or whipped cream.
How 'bout you? Do you have a favorite in the spring lineup?