Growing up, we really never celebrated St. Patrick's Day in any grand fashion, other than making sure we wore something green to prevent the out of control pinching that would ensue at school otherwise. Even my Irish Great Grandmother, whom we called Papa, never a made a big deal of the day either.
However, she was one to add a bit of flair to every day occasions. She was as superstitious as they come, causing my Grandfather to follow in those same traditions.
We were well-versed on the rules of walking around ladders, making crosses in the air when a black cat crossed our path, and never walking with just one shoe on – to name just a few.
Short in stature but huge in personality, Papa would draw her great-grandchildren to her like a moth to a flame.
Always sharing a story about her life as a little girl, or about how my Mama would terrorize her little brother Larry when they were toddlers, or about the importance of well-starched overalls to my Great Granddaddy. Many weekends, she'd spend the night with my Grandparents when my sister and I were also spending the night with them.
Jealousy would always set in as soon as I heard the news, because Papa would always get the front bedroom at Grandmother's house, meaning we would be in the bedroom with the bed that creaked and scared the wits out of you in the middle of the night.
But as soon as I saw Papa and cuddled up beside her, she'd start singing Froggy Went a Courtin' in an animated way that I've never heard since. I can picture her smiling as we'd beg her to sing it again and again just so we could giggle as she made the "um hmm" sound deep in her throat.
So this year for St. Patrick's Day, I don't believe I'll make the traditional corned beef, nor will I drink stout. I think I'll make roast beef, mashed potatoes, and braised cabbage and practice singing her song.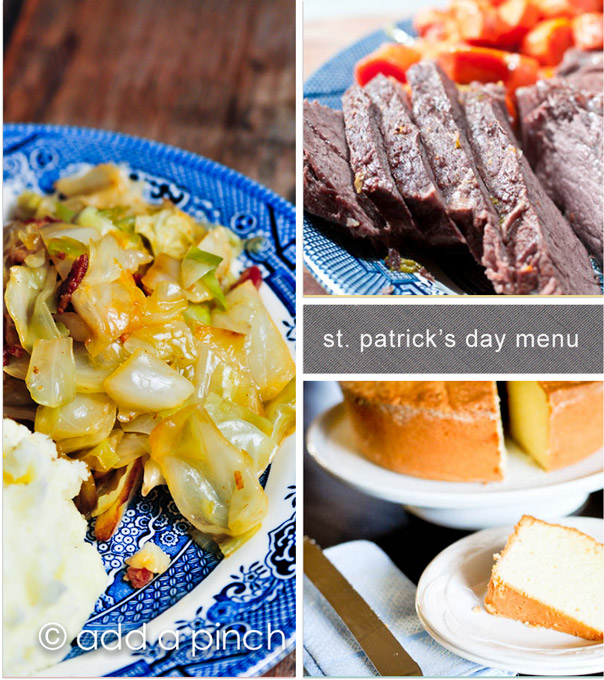 Do you celebrate St. Patrick's Day? What are you having?