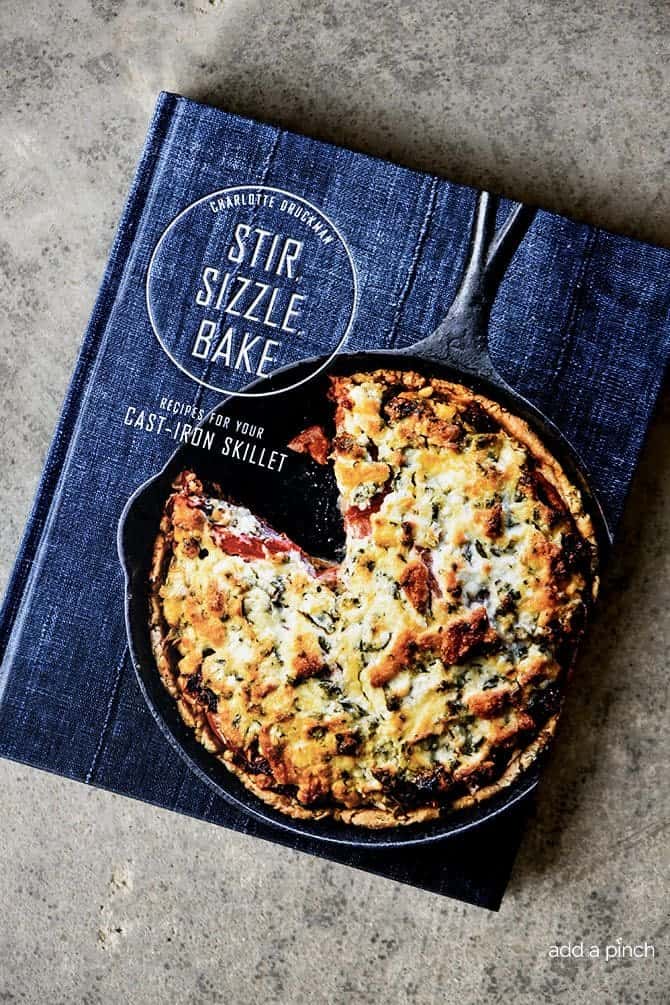 Congratulations to Bobbie Todd, comment #58, for winning the Stir, Sizzle, Bake Giveaway!
For years now I've professed my undying love for cast iron skillets. They are a treasure that I fiercely believe every cook should have his or her arsenal! It is one of the most used pieces of cookware in my kitchen.
If you are like me, you can't have too many recipes that use a cast-iron skillet either! That's why I was so excited to receive a copy of Charlotte Druckman's new book Stir, Sizzle, Bake: Recipes for your Cast-Iron Skillet.
Charlotte includes information on cast-iron skillets that is essential for a new cook, but that more experienced cooks will find useful as well. Along with how to choose the right size skillet, different brands of skillets, and the history of cast-iron skillets, she also includes information on how to care for your skillet so that it will last generations.
And once you've learned all about why that skillet has been prized by home cooks and chefs for years, you'll want to dig into the recipes.
The recipes are divided into the sections No-Bake Baking, Easy-Bake Baking, On-The-Rise Baking, Make-the-Most-of Baking, and Condiments. Her recipes for Nutmeg-Spiced Oatmeal Bread, Cheesy Frito Bread with Pimientos, Sorghum Biscuits, Whole-Wheat Sticky Buns, and Eggplant Panzanella with Focaccia make it hard to pick just what to cook first! And the photos make you hungry just looking at them!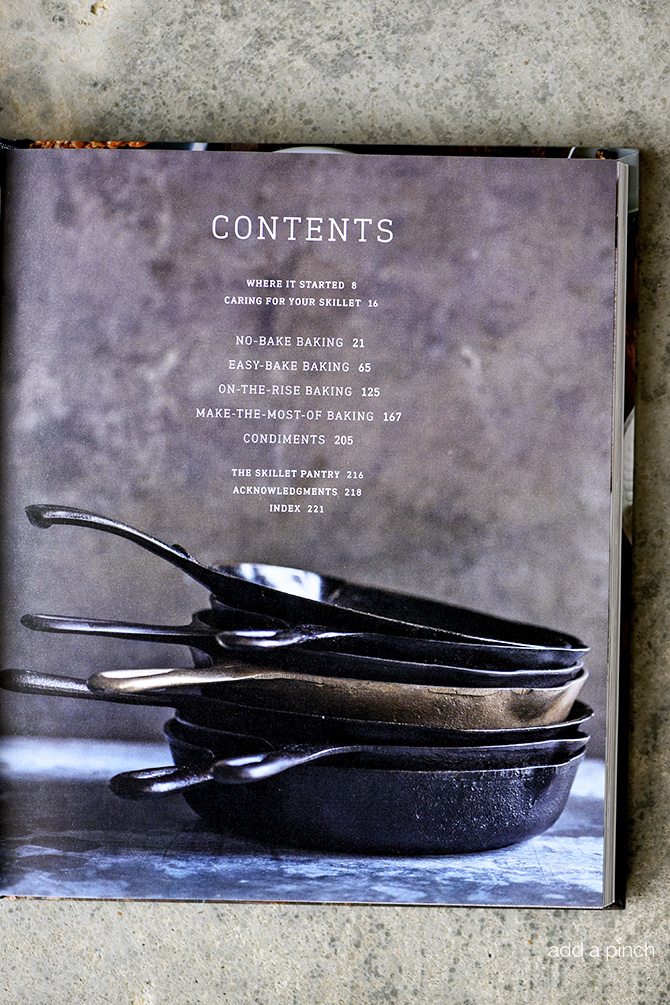 To celebrate Charlotte's new book, I am giving away a copy of her book and a Lodge cast-iron skillet to one lucky winner.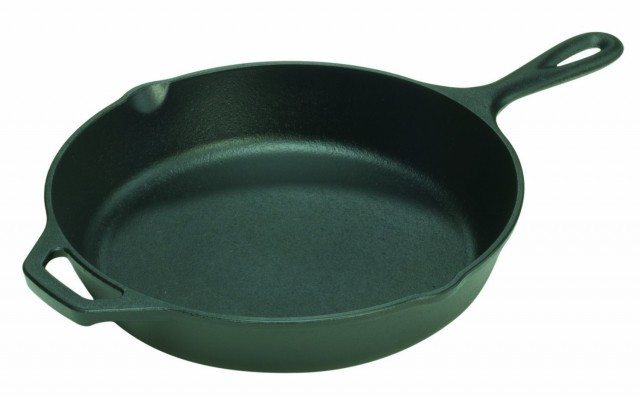 GIVEAWAY
To enter this giveaway, just leave a comment below telling me about your favorite dish you make in a cast-iron skillet!
This giveaway ends Friday, December 9th at 11:59 PM eastern. I'll randomly select one winner and contact them via email for their shipping information. I'll also update this post with the winner's names.
Giveaway provided by Robyn Stone / Add a Pinch.