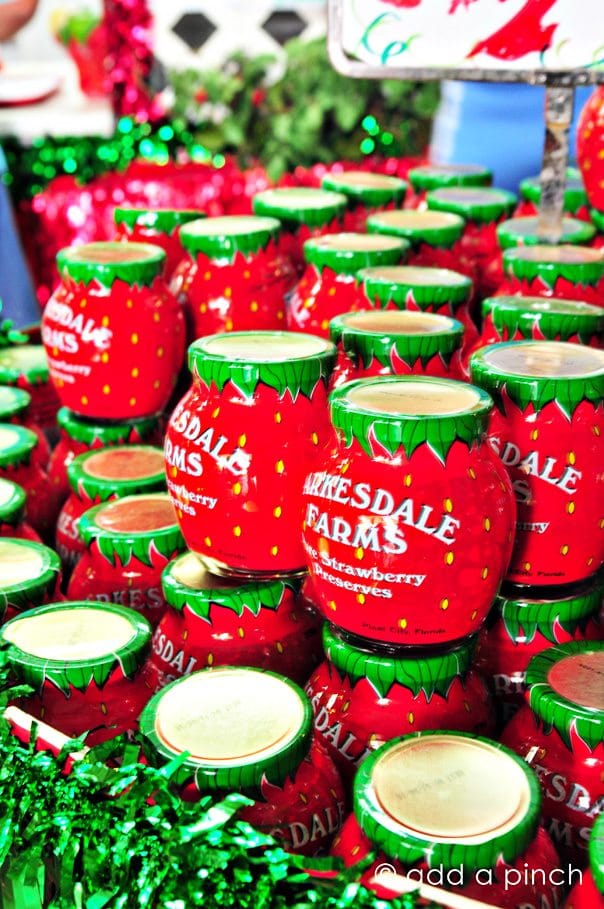 About 14 or 15 years ago, we made our first trip to visit Parkesdales Farm Market in Plant City, Florida while we were visiting for Sun-n-Fun in nearby Lakeland. If you happened to miss previous posts about Sun-n-Fun, it is a week-long airshow and convention for pilots held every spring. We try to go each year and have only missed a few since that first year we went.
Anyway, friends of ours knew how much my husband absolutely adores strawberries and were excited to take us to this market where their fresh strawberries are well worth the trip. With one bite of their strawberry shortcake and a sip of their strawberry milkshake, my dear husband was hooked.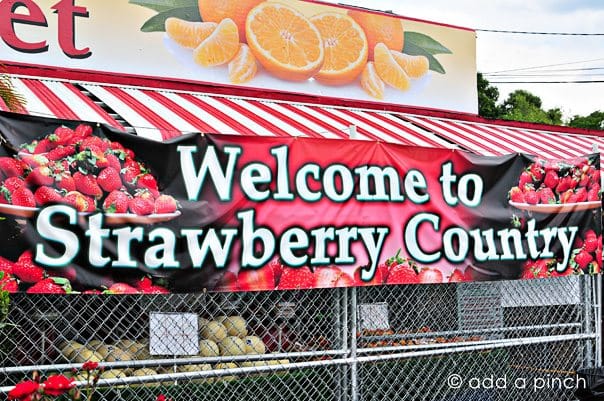 The sign on the front of the market stand welcomes you to strawberry country, but honestly, you can smell the fresh strawberries as you hop out of the car. Of course, I can practically taste their milkshakes within 10 miles of the place when I know one is in my very near future.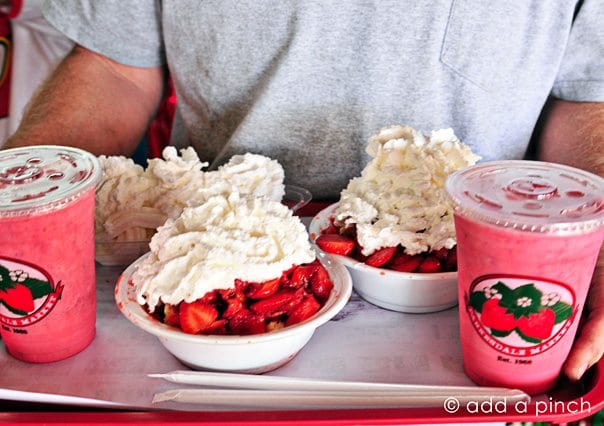 Ordering only takes a few minutes if you time your visit right. If you arrive during the annual strawberry festival, then you'll have a bit of a wait on your hands. If you go any other time, you may only have to wait a few minutes in the line.
But boy, is it ever worth the wait.
I will be honest with you though, if you have a sweet tooth, these milkshakes and shortcakes will fill them! I always mean to order a sugar-free milkshake, but get so caught up in being there that I forget until about halfway through drinking it! My husband doesn't mind though, he usually gets whatever I can't finish.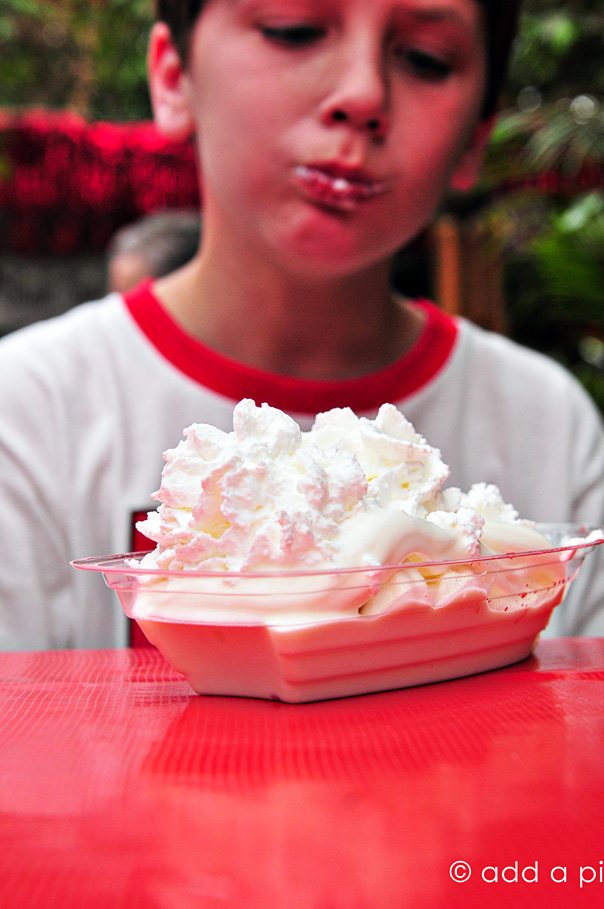 We still have a hold out to the whole strawberry situation at Parkesdale's though. Little Buddy started with their vanilla ice cream topped with whipped topping when he was a baby and that's all he wants still.
It's his tradition.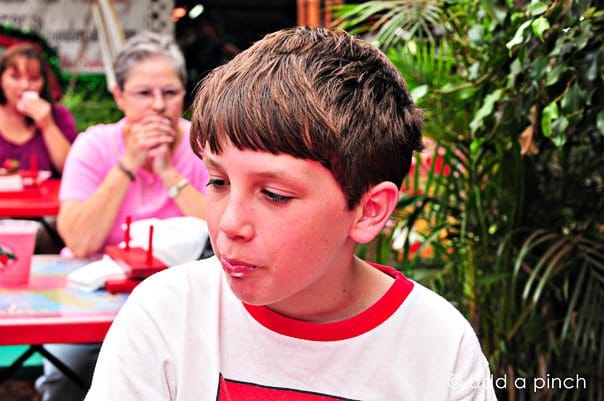 One that he's pretty well set in his ways about – for now.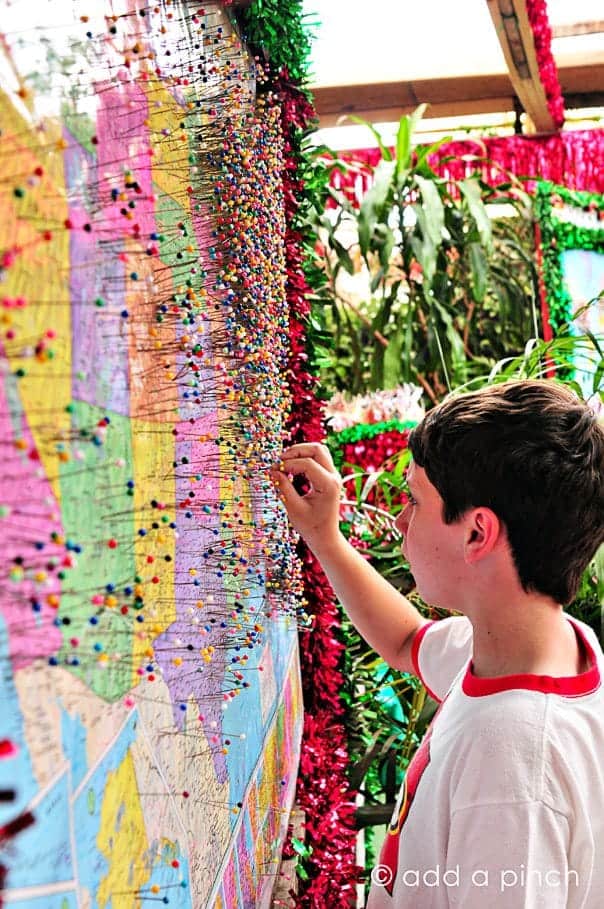 One of his favorite things is still to add a pin to the map. It's amazing to see from where people have visited!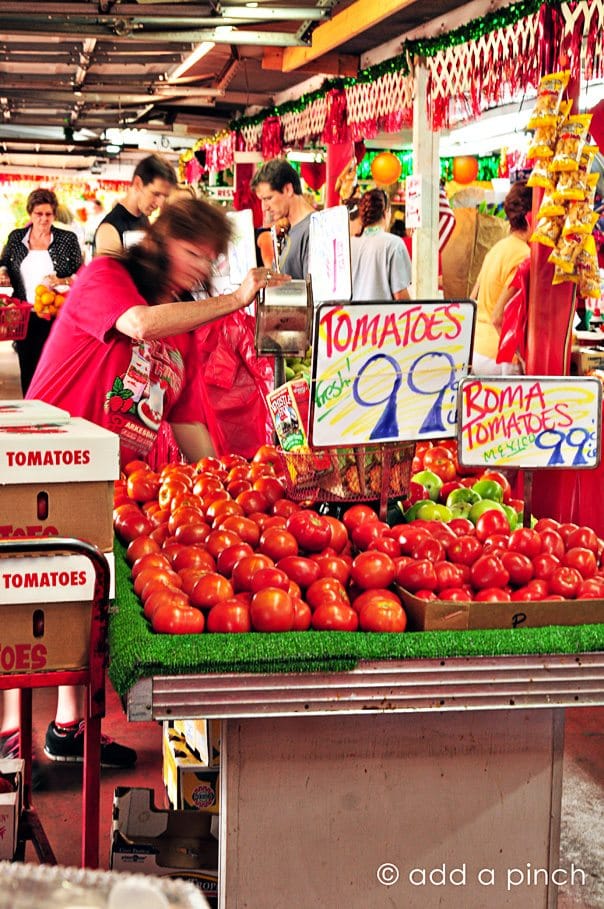 On the way out, my tradition is always to pick up a flat of strawberries and other produce.
It's not one I plan on changing anytime soon either.
If you are ever in the area, be sure to check out Parkesdale's Market in Plant City, Florida. Parkesdale's is the largest family-operated strawberry and citrus farm in Florida, harvesting over 3 million pounds of strawberries each year. Now that my friends, is a whole lotta strawberries!
Parkesdale Farm Market

3702 West Baker Street

Plant City, Florida 33563

(888) 311-1701
Have you found a favorite farmer's market in your travels? I'd love to hear about it.