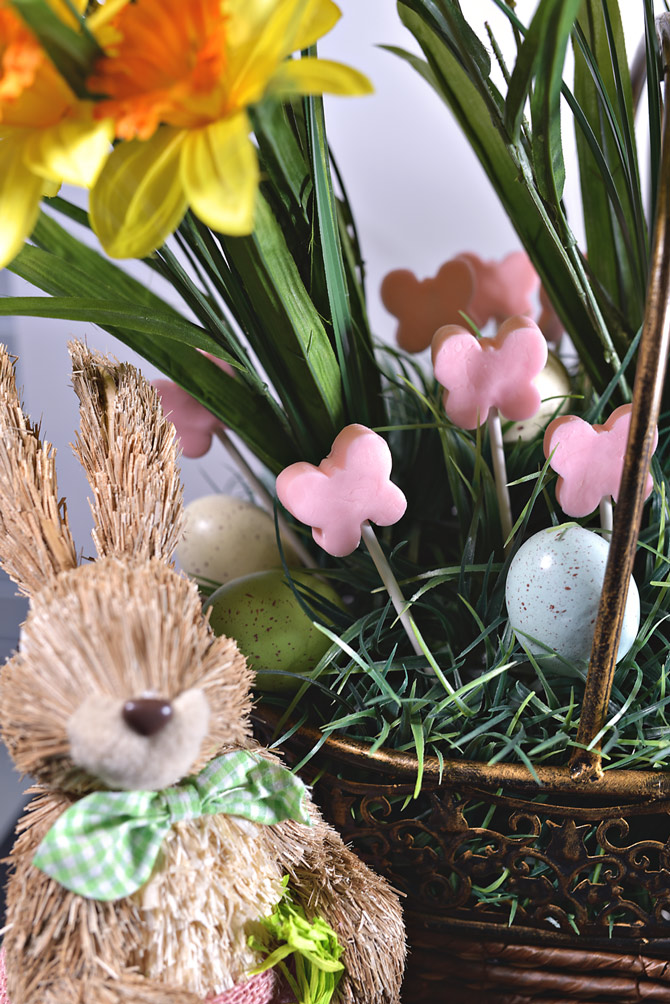 Easter is one of my very favorite holidays. It signals a renewal, a rebirth from the rigors of winter to the lightness of spring. It also signals a renewal in my readiness to burst outside and plant our gardens, take long walks to enjoy the warmer weather, and enjoy the beauty of everything budding with color. I love seeing the honeybees leaving our boxes for their first sip of nectar from the daffodils
When Dixie Crystals asked me to create a craft that would be fun for the whole family to prepare for Easter, I knew exactly what I wanted to create – a butterfly garden! But, not just any butterfly garden, one that while easy to make in less than an hour, serves as decoration, a centerpiece, or a gift.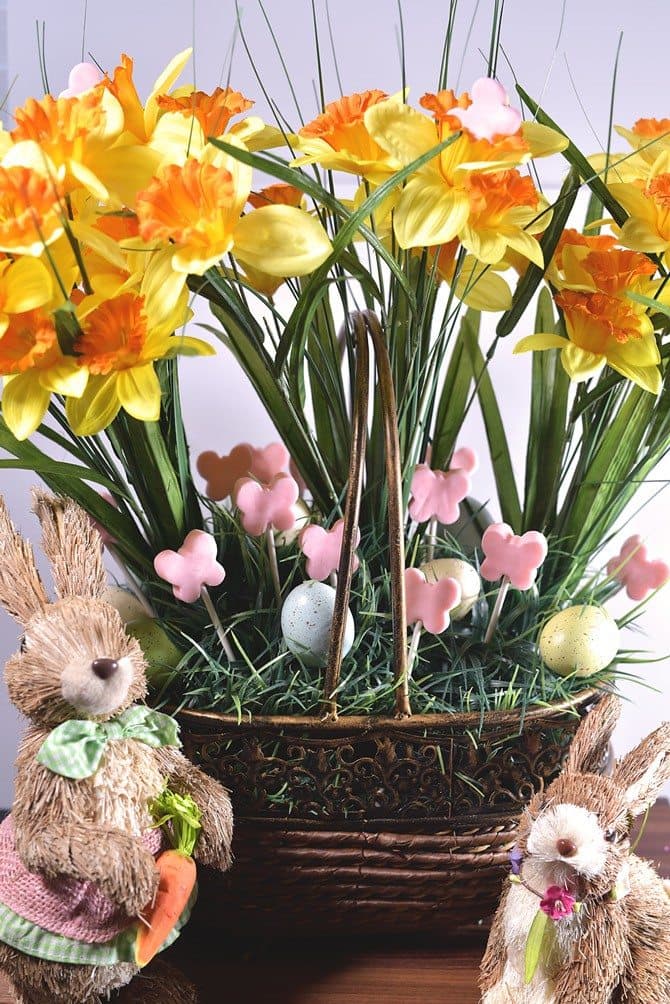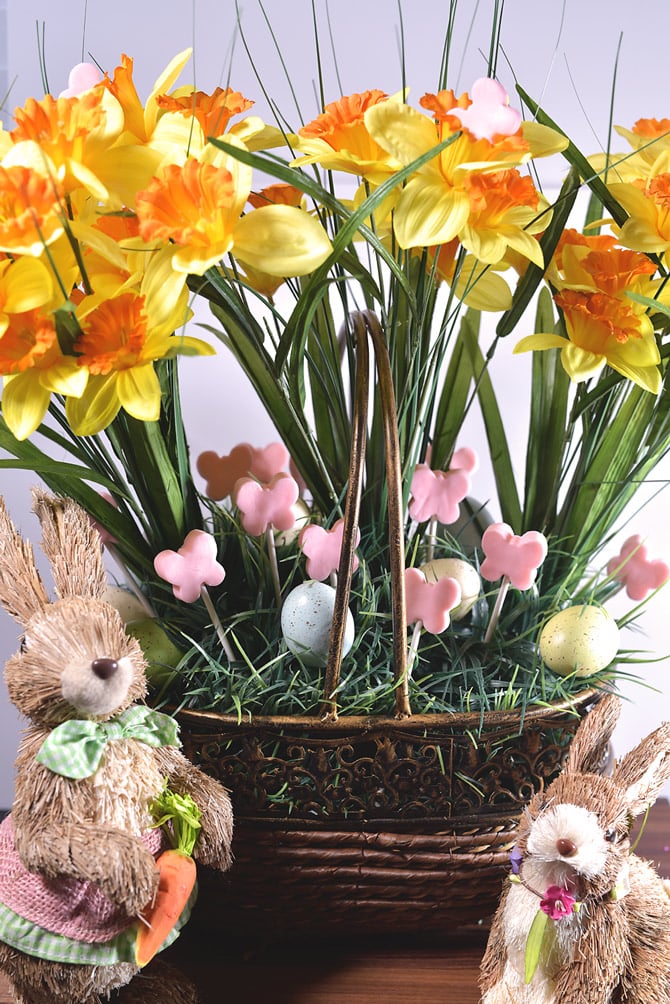 To make the basket, you first need to decide if you prefer to use live materials such as flowers, grass, and Easter eggs or not. I use silk for the grass and flowers in my basket and paper mache Easter eggs since it makes it easier to work with for little ones and definitely keeps well from year to year.
I use a generous-sized basket and then add oasis from the floral section of my local craft store into the base of the basket. Then, I layer on a piece of silk grass, arrange my silk daffodils, place the eggs around on the grass, and then begin popping in the strawberry candy butterflies.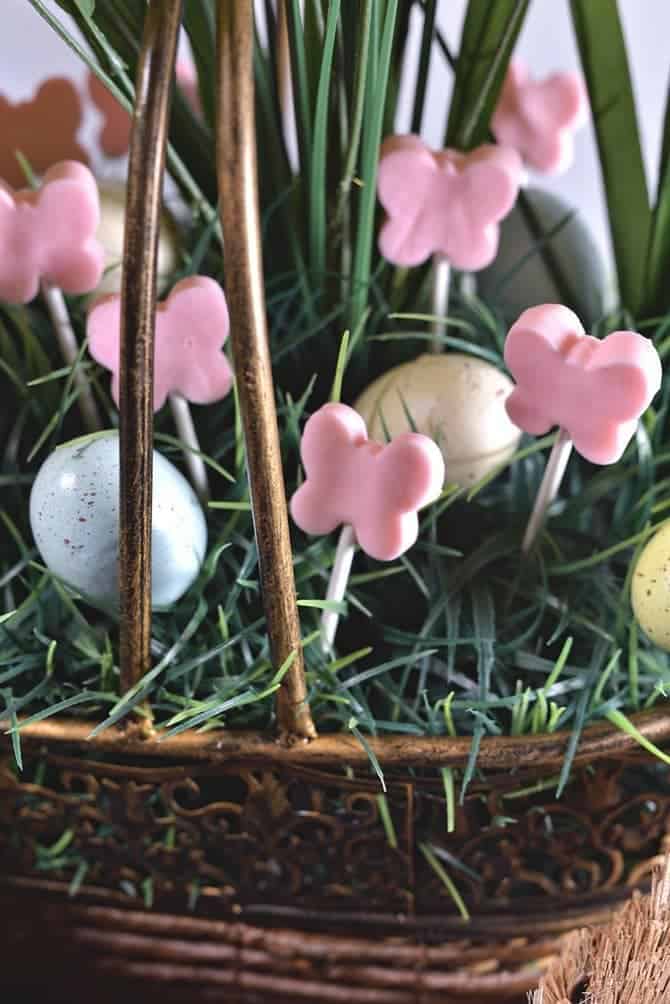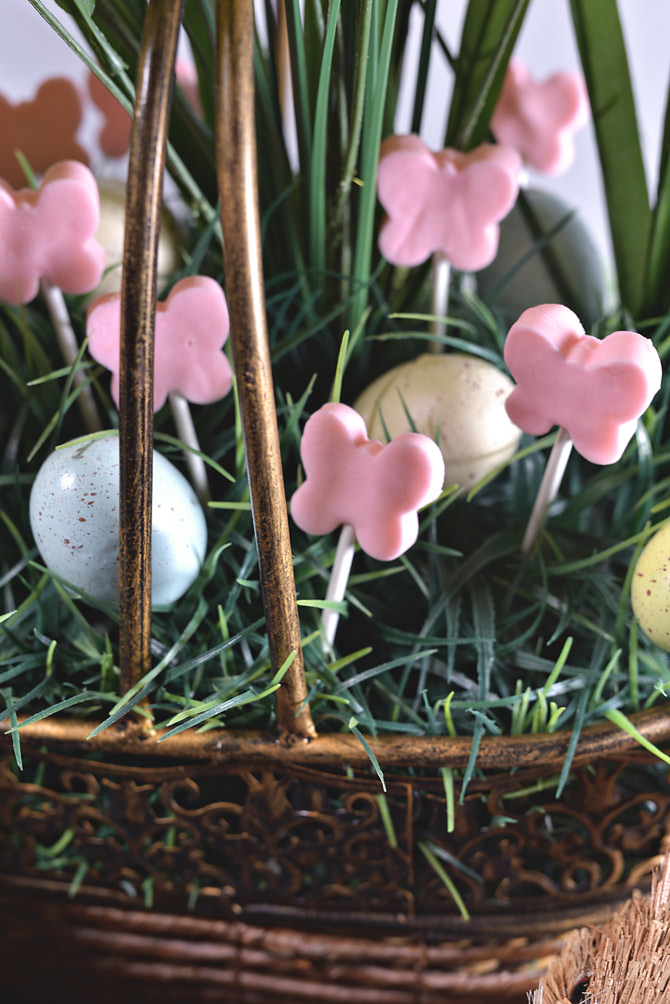 The best part of the butterfly garden is definitely the strawberry candy lollipop butterflies! Made with just five ingredients and a lollipop stick, they are absolutely adorable and make the butterfly garden come to life!
They are perfect for your Easter centerpiece, sharing at school and church parties, or even to use at a baby shower held during the spring! Guests can just pick their own little strawberry candy butterfly as a special treat right from the butterfly garden.
For the recipe and instructions on the strawberry candy butterflies, head over to Dixie Crystals. They have so many other great Easter crafts the kids will surely love.
Happy Easter!
Robyn xo
This post provided by Dixie Crystals.