"Mom, I'm Bored!" Those four words are not welcome in our home. They mean trouble is brewing. Minds and bodies are idle. Something is amiss.
Now, I do love my "down" time and think that children should have some as well. It helps me to recharge my Mom Batteries. At the energy level Little Buddy runs all day, his batteries could use a little break every once in a while, too. That is until I hear the words, "Mom, I'm bored!" Then, it's time to get busy.
We already have a fairly busy summer planned of homeschool group activities, vacations, golf camp, tennis camp, Vacation Bible School, and Boy Scout Camp to name a few things. We'll also be right in the beginning of third grade. But, we also have time for lazy afternoons at the pool, picnics on the farm, riding bikes, and I hope taking a trip down to my Grandparents' old home place to pick wild berries.
And on rainy days, we love to pull out games like Monopoly, Ticket to Ride, Scrabble, and Clue to name a few. I also keep a deck of cards in my purse, ready for a game of Kings Corner or Go Fish. We draw, we read, we make up stories and giggle. And being silly is just perfect to end fits of boredom.
Most of all, I hope we have a whole lot of this. Fresh from building forts and racetracks, mud pies and dams.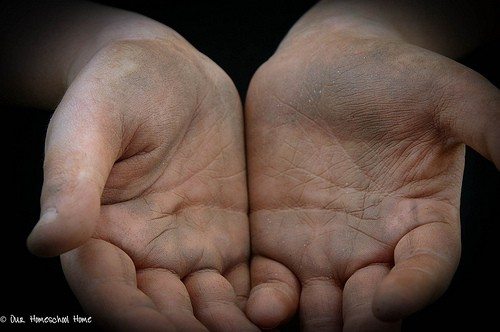 Then I'll know our summer was full little boy fun.
What do you look forward to this summer?