I am so excited to share about this cookbook with you! It is the first cookbook by my friend Amanda of I Am Baker. She always has gorgeous cakes and other baked goods on her blog, but a couple of years ago, she started making cakes with a little surprise in each one. They seriously took the internet by storm.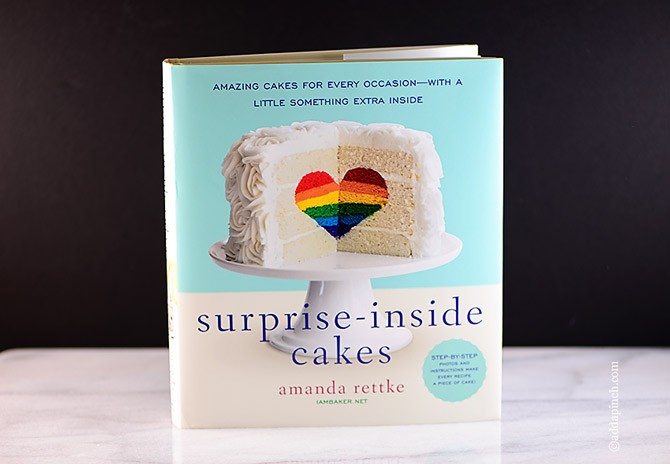 Her cookbook, Surprise Inside Cakes, released this past week and has already made it to the number one spot under hot new release in baking under cookbooks on Amazon. I couldn't be prouder of her! Her creativity is inspiring and her book makes making what I would think impossible seem very approachable.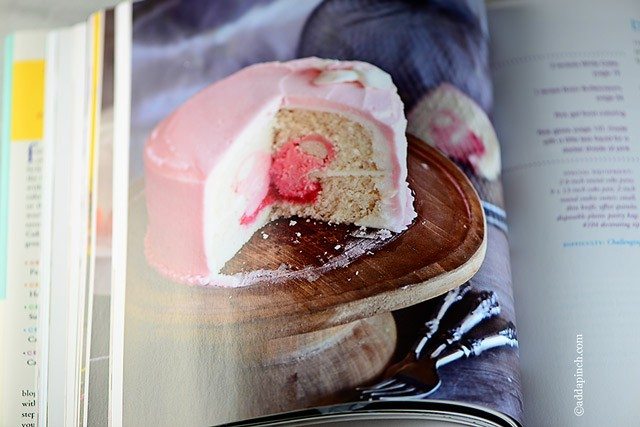 Like this butterfly cake! Oh my stars it is adorable. Can't you imagine it for a little girl's birthday party or even a baby shower for a soon-to-be-mama who knows she's have a little baby girl? It would be absolutely precious!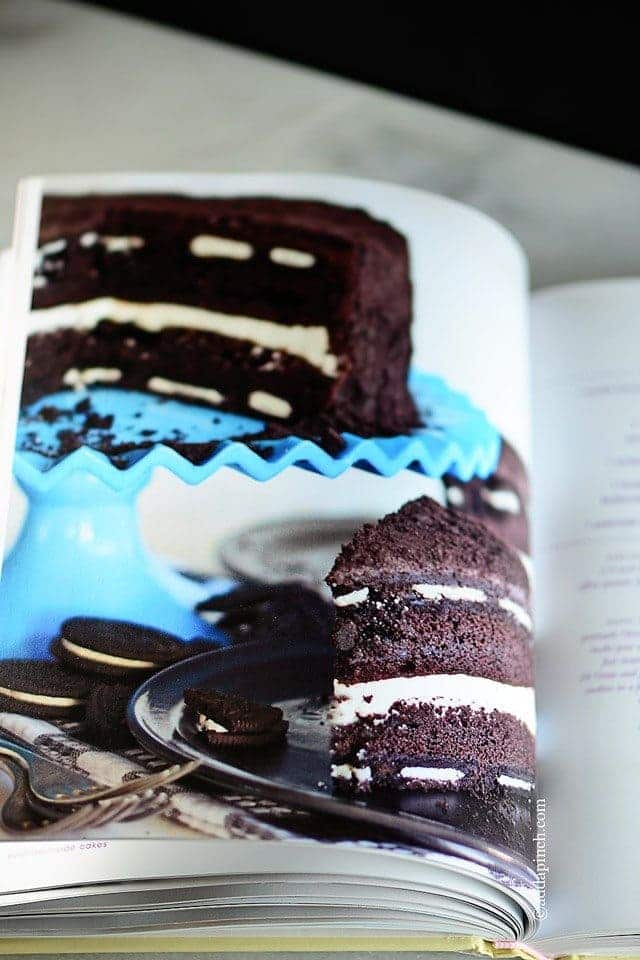 And this Oreo cake! Heavens! I think this might be in my very, very, very, very near future. As in this afternoon! HA! I love how the cream filling of the Oreos looks like ribbon woven into the inside of the cake! This is the perfect cake for the chocolate cake lover and Oreo lover alike. Perfection!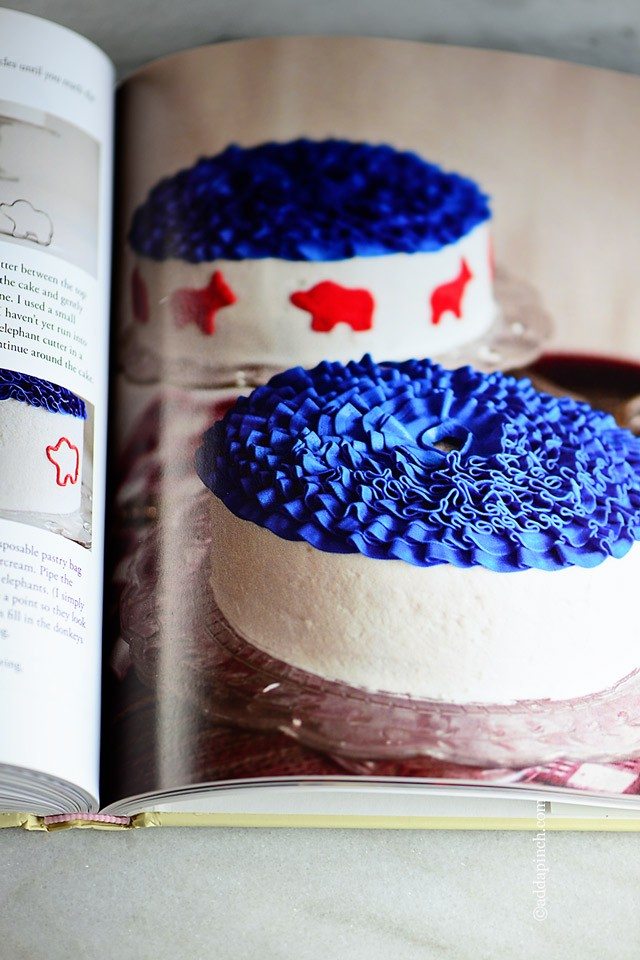 And as much as I try to hide under the covers to avoid telemarketing calls when election time rolls around, knowing that a cake as cute as this one is possible for election day sure would put a little bit more cheer in the whole occasion for me.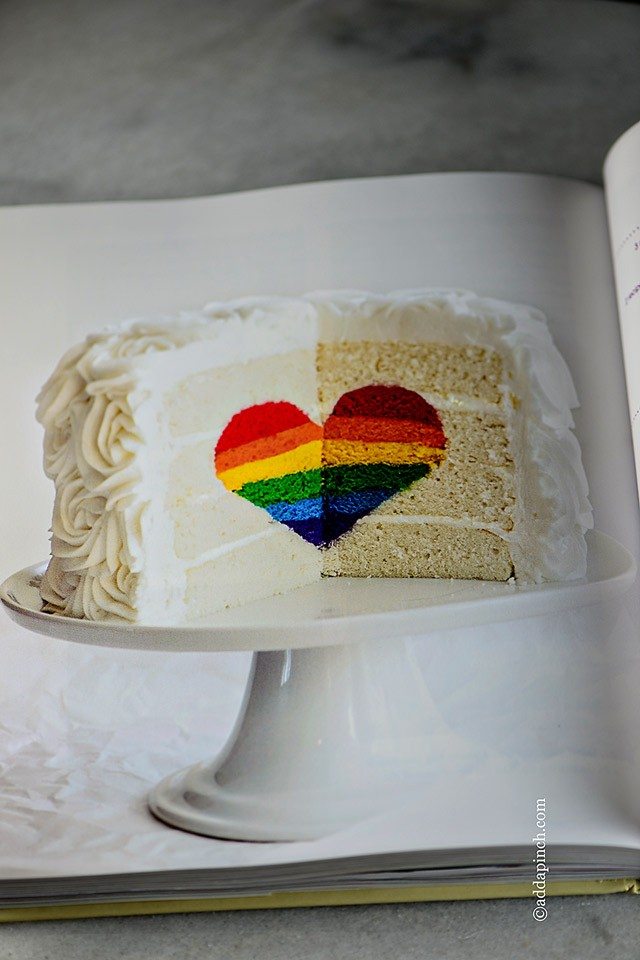 But seriously, I feel in love with this rainbow heart cake the minute that I saw the cover of the book a while back. It is perfect in every single way.
Amanda's cookbook allows you to choose which level you'd like to try as well. From easy to expert, she makes sure you can choose the best cake for your your skill level and grow with the book.
But, I don't want to just tease you about her book being so beautiful and wonderful. I want to share it with you! I'm giving away three copies to members of the Add a Pinch family. Here's how you enter.
Leave a comment on this post telling me about your favorite cake.
Congratulations to Heather (#15), Pam McG (#80), and Deanne (#106).
Just one entry per person, please. This giveaway ends Monday, March 17th at 11:59 PM Eastern. The winner will be announced sometime on Tuesday.