SweeTango Apple Giveaway
Strike up the band! There's a new apple in town and I'm hereby professing my undying devotion to it.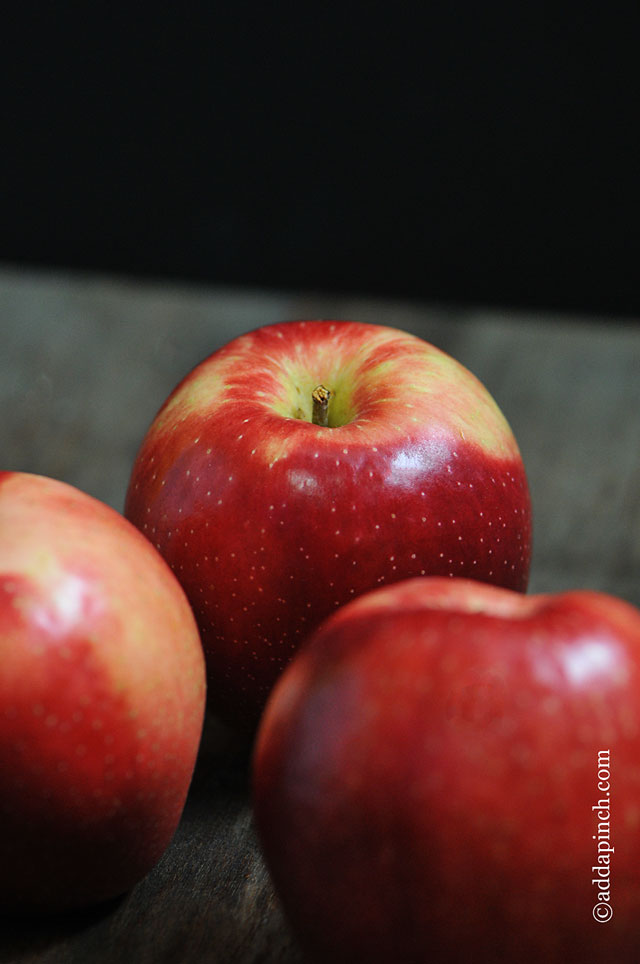 SweeTango Apples are a fairly new apple variety bred by the University of Minnesota. They've actually been around since 2009, but since they have such a short market window – September and October – they haven't been widely available in all areas of the US.
Thankfully, this year, distribution has expanded to include additional areas of the country which may bring them to the produce section of a market near you this year.
The SweeTango apple is a cross between my much beloved Honeycrisp apple and the Zestar! Bred for a bright red bespeckled skin, juicy white flesh and out of this world perfect blend of sweet and tart, the SweeTango really brings home the crunch you've been dreaming of for the perfect apple.
Look for these beauties in your local produce section or ask your produce manager for them. Believe me, you don't want to miss them. In the Atlanta area, try Whole Foods, Publix, Kroger, Fresh Market and Wal-Mart.
SweeTango apples are a managed variety, meaning, Next Big Thing, a 45-member cooperative of growers from five states in the U.S. – Washington, Minnesota, Wisconsin, Michigan and New York – and two Canadian provinces – Quebec and Nova Scotia, is the special caretaker of this distinct variety of apple.
A managed variety has plenty of benefits. For starters, each of the growers in the Next Big Thing cooperative has been put through a rigorous process to ensure strict growing standards are maintained. Plus, members share their expertise with each other to refine methods for growing, harvesting and shipping this new variety. Perhaps most importantly, the co-op ensures that the quality of SweeTango will be maintained from season to season — for years to come.
That's a good thing in my book.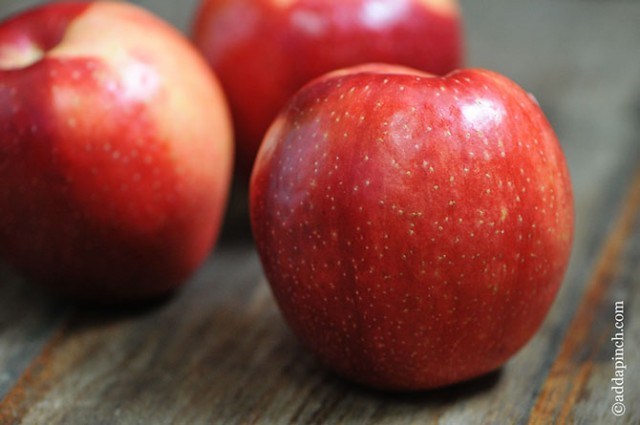 Over the next week or two, I'll be sharing some delicious apple recipes featuring the SweeTango apples that you absolutely don't want to miss.
SweeTango Giveaway
Congratulations Joanna, comment #276
And… one lucky Add a Pinch family member will receive a special delivery of their own SweeTango apples right at their doorstep. Here's how you enter.
Just leave a comment telling me how you like to enjoy apples – for snacking, in a pie, cobbler, or some other delicious dish?
For additional entries, you have a few options:
– Follow SweeTango on Twitter
– Like SweeTango on Facebook
– Head over to the SweeTango website and enter the all-expense paid dinner for two at Animal in LA.
This giveaway is sponsored by SweeTango and ends Friday, October 18th at 11:59 PM EST. Winner will be contacted and will have 24 hours to provide shipping information needed. Otherwise, an alternate winner will be selected.
Disclosure: I am working with SweeTango to develop recipes and provide general information about this wonderful apple variety. As always, opinions are my own.