This time of year, I want to totally redecorate my house in tartan. With it's many colors and timeless feel, it has always been a favorite pattern. Even though my family has traced our roots back to our early arrival in the South, I've not heard of any tie with Scotland in my family. And believe me, I've certainly tried!
Tartan is a woven material with a repeating pattern of strips as varying colors. It is believed that this form of weaving came to Scotland as early as the third or fourth century AD, according to The Scottish Tartan Museum in Franklin, NC.
According to the museum, tartan designs did not originally have names or symbolic meaning. Naming seems to have first occurred when William Wilson & Sons of Bannockburn, one of the largest commercial weavers, created a book of named designs to help identify the designs for sales.
I don't know about you, but I personally prefer the more romantic notion of tartan designs being created for each clan and being handed down through the generations.
To search for your favorite tartan pattern, head on over to use the ferret tool I found provided by The Scottish Tartans Authority. But I warn you, can you get lost in there for hours.
To save you some time, here are a few tartans that I have seen and loved lately.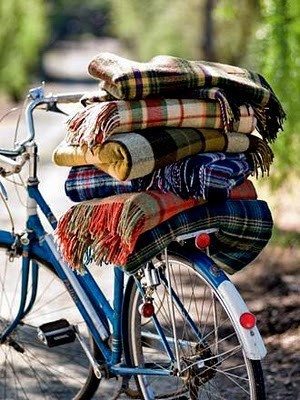 The idea of grabbing a few tartan blankets and hitting a trail for an afternoon picnic sounds pretty amazing.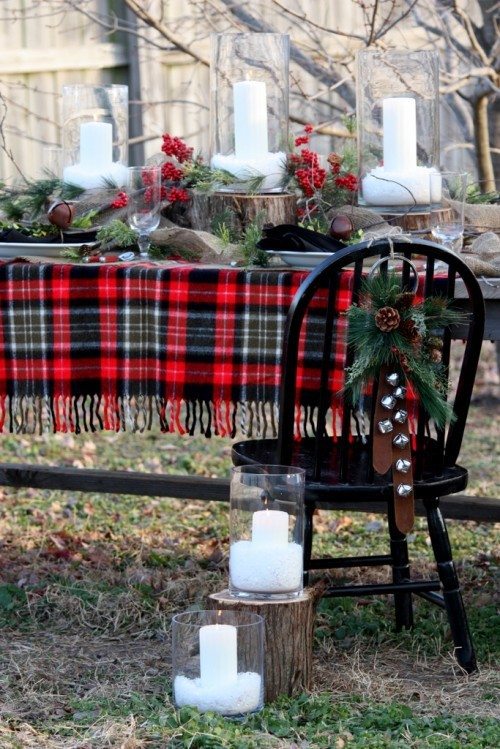 This outdoor Christmas setting from Michelle of Sweet Something Designs is absolutely dreamy. Head on over for her great tutorial on making those sleigh bells hanging on the back of the chair, too!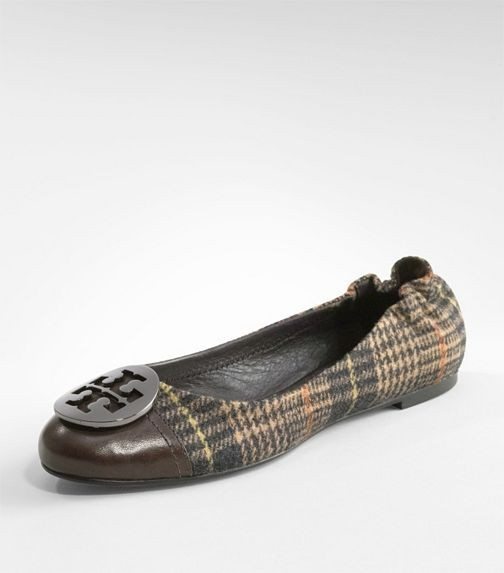 Now, I just have to admire these beauties by Tory Burch.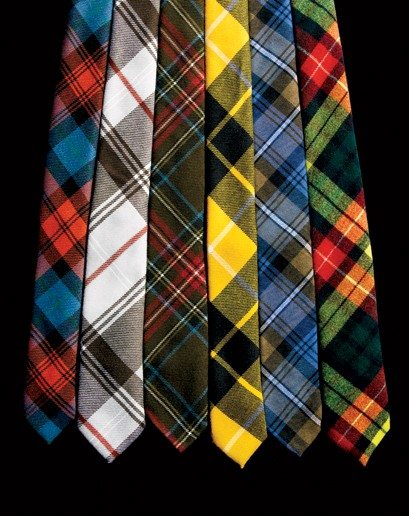 I think any of these tartan ties in GQ would be perfect for family photographs. So fun and festive, it's just hard to pick!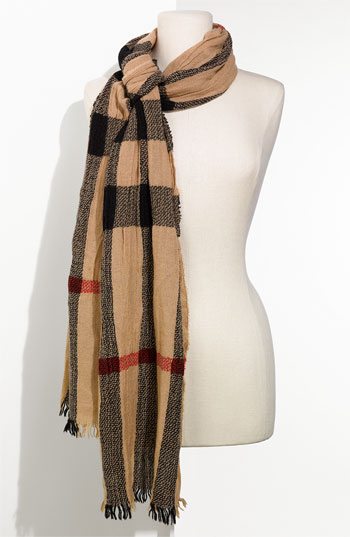 And you know what? It would be totally wrong to even think about mentioning tartan without including at least one thing from Burberry. This felted mega check scarf is just gorgeous.
So, what caught your eye? Do you have a thing for tartan, too?