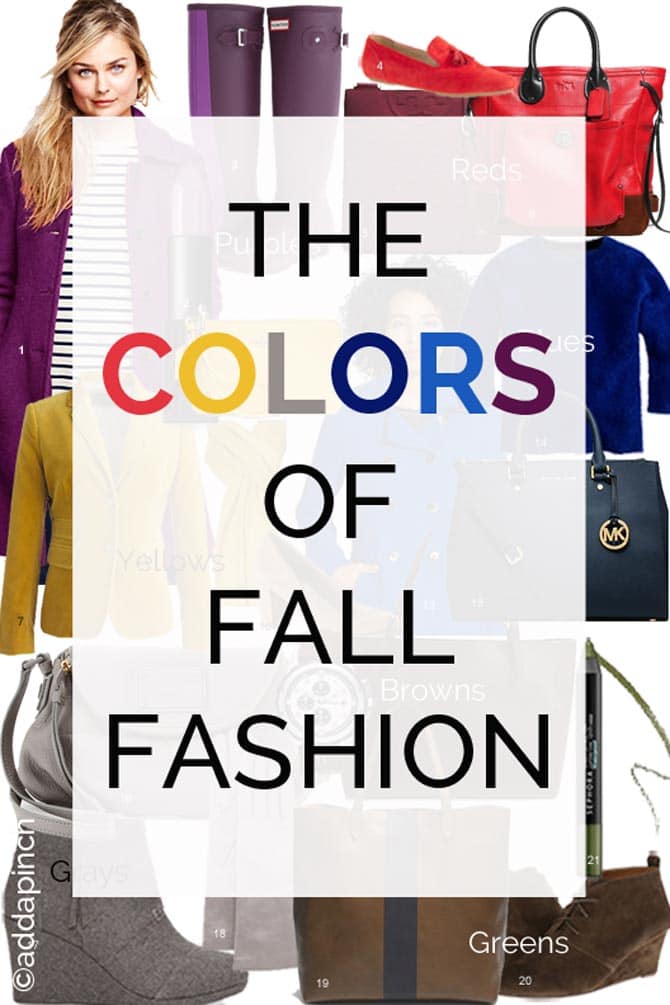 I love fall for so many reasons…football, pumpkins, leaves in gorgeous colors, cooler temperatures, family birthdays, Thanksgiving…and fall clothes! I most definitely get giddy about fall clothes and all those great accessories!
The colors for this fall are great ones and can be seen in everything from lipstick to velvet blazers. I've shared a few items in these gorgeous hues with you. Get ready to swoon away! I certainly did.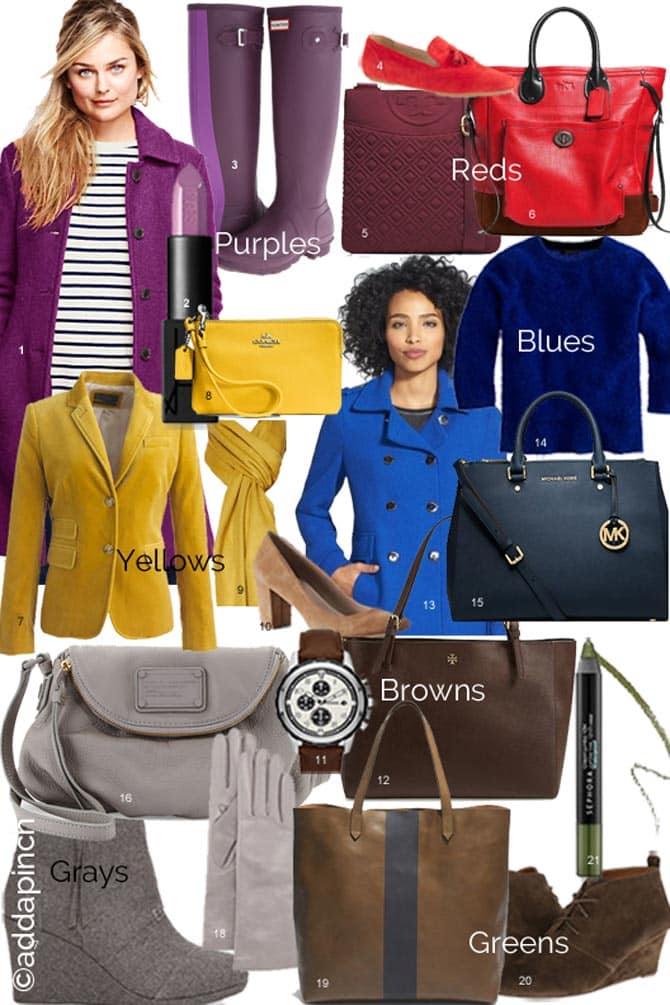 Purples
Reds/Berries
5. Tory Burch Fleming Swingpack Bag
6. Coach Tatum Workwear Satchel
Yellows
7. JCrew Velvet Schoolboy Blazer
8. Coach Small Leather Wristlet
Browns
11. Fossil Brown Leather Band Watch
Blues
14. Textured Slouchy JCrew Sweater
15. Michael Kors Sutton Saffiano Leather Satchel
Grays
17. Toms Wedge Boot
Greens
19. Madewell Transport Stripe Tote
20. Nine West Green Suede Boot
xo,
Robyn
Disclosure: This post contains affiliate links.