I absolutely adore the traditions my family follows at Christmas. We were blessed that Sam is a traditionalist, too. Or maybe we've created a monster! If we even think of not doing something the way it has been done in years past, he is quick to remind us and prompt us to get back in the groove.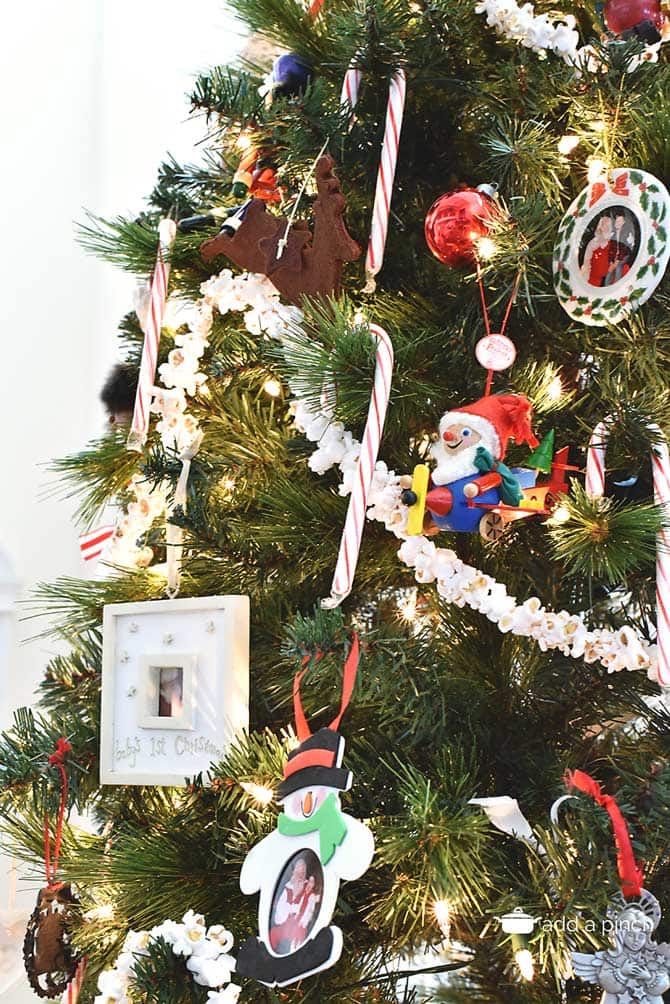 It starts with our Christmas tree. The tree has to be placed in front of the doors in our living room, no where else will do. Even though we have the discussion every year that by the stairs would be a better location for placing the tree, he always wants it where it has been. And then there is the popcorn garland that I string for hours and is placed on the tree before any ornaments find their home for the holidays.
I also started the tradition of the nutcracker – the wooden ornamental kind,  not the practical working kind – as a gift each year. Our mantle is loaded now, but I'm not sure that either of us is ready to stop the tradition. It's fun to pick out a special one that reflects whatever he's into that year.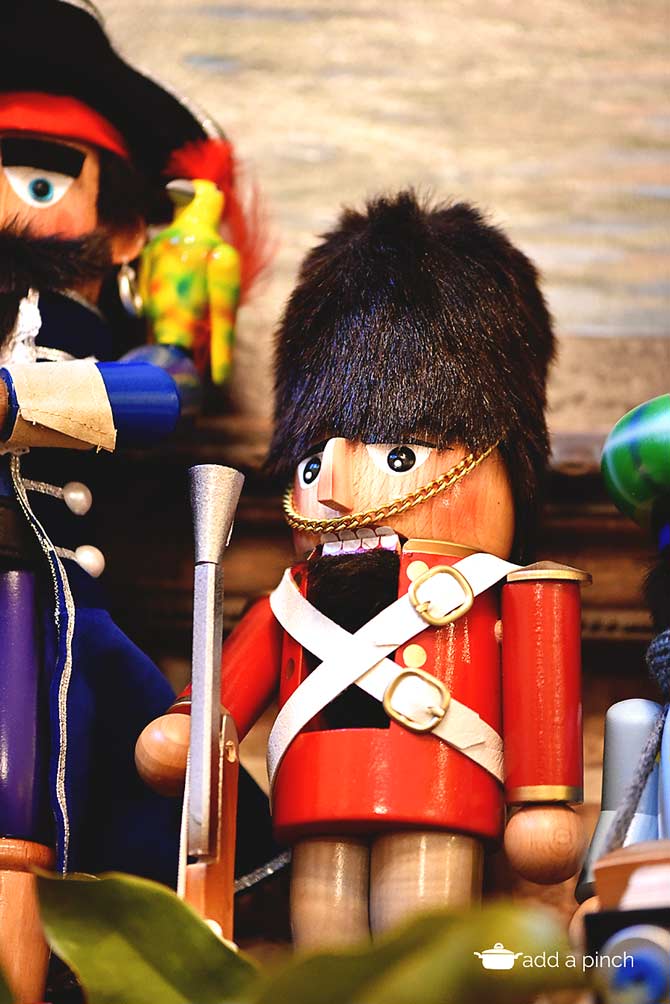 It all started with this guard for his first Christmas. It is still one of my favorites.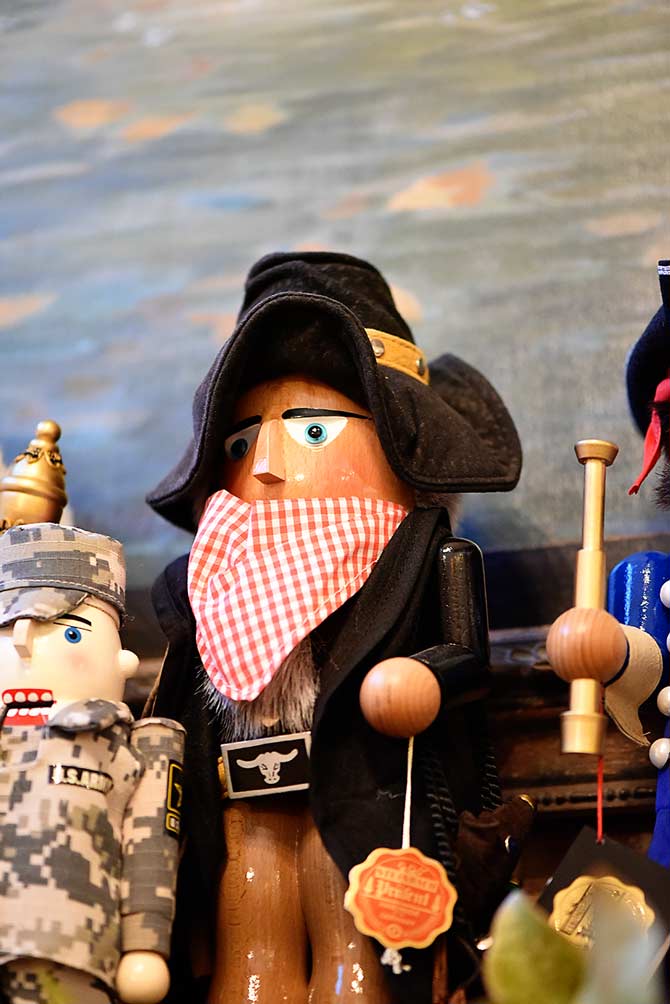 And then came the year that he was all about being a cowbow – yes, he said, cowbow, not cowboy and it was the cutest thing ever. I wish I had a recording of it that I could play on constant repeat about right now!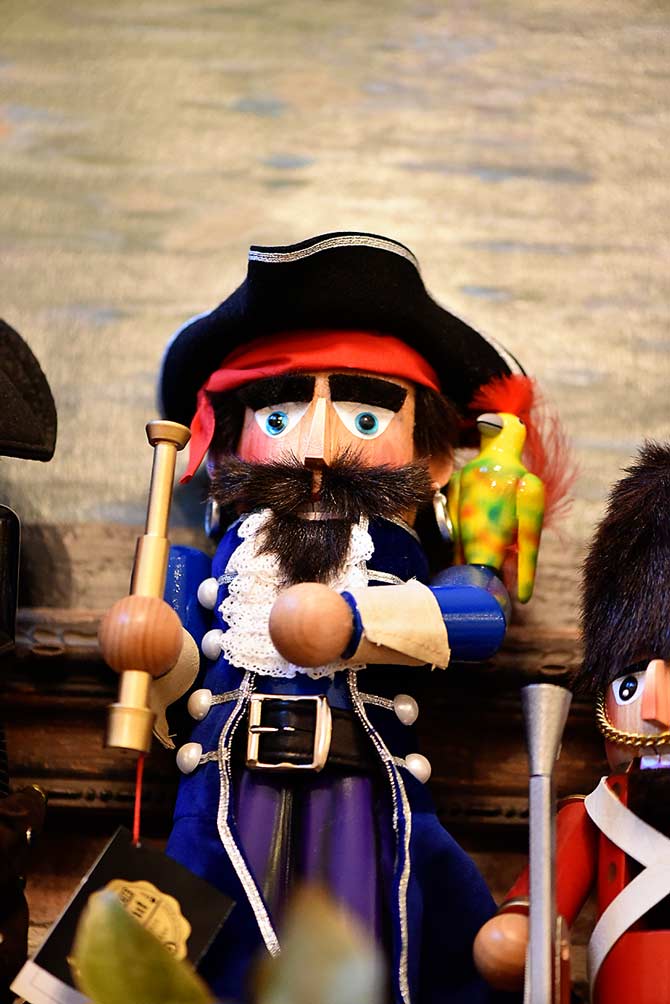 And then the year he thought that pirates were the coolest thing ever. I think he still might be in that phase!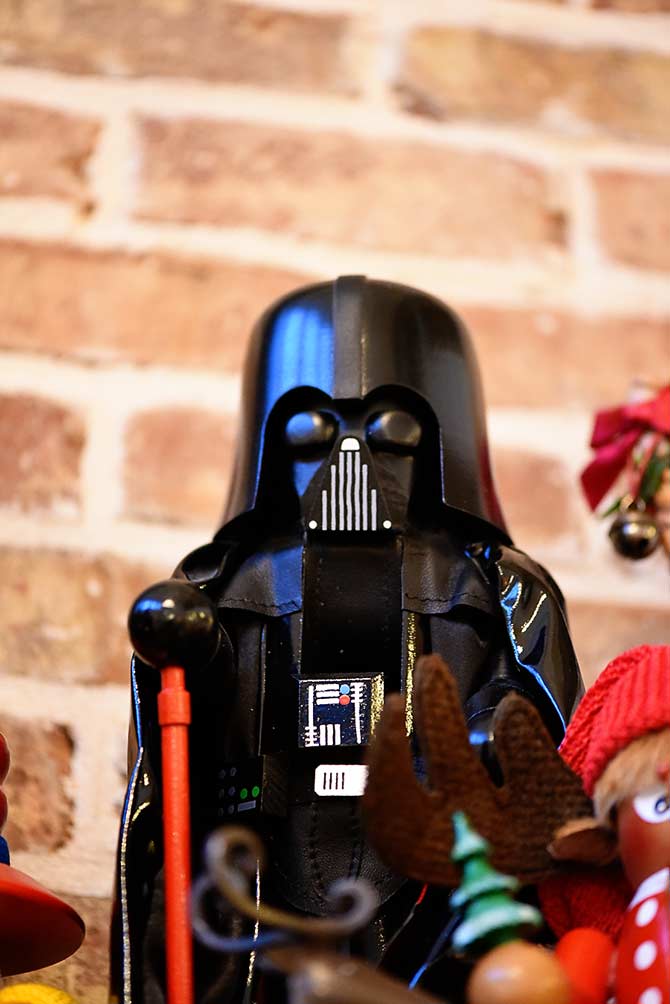 And how could I forget the beginnings of the fascination with Star Wars. I think once you are fascinated by Luke, Leah, and Chewy – you always are.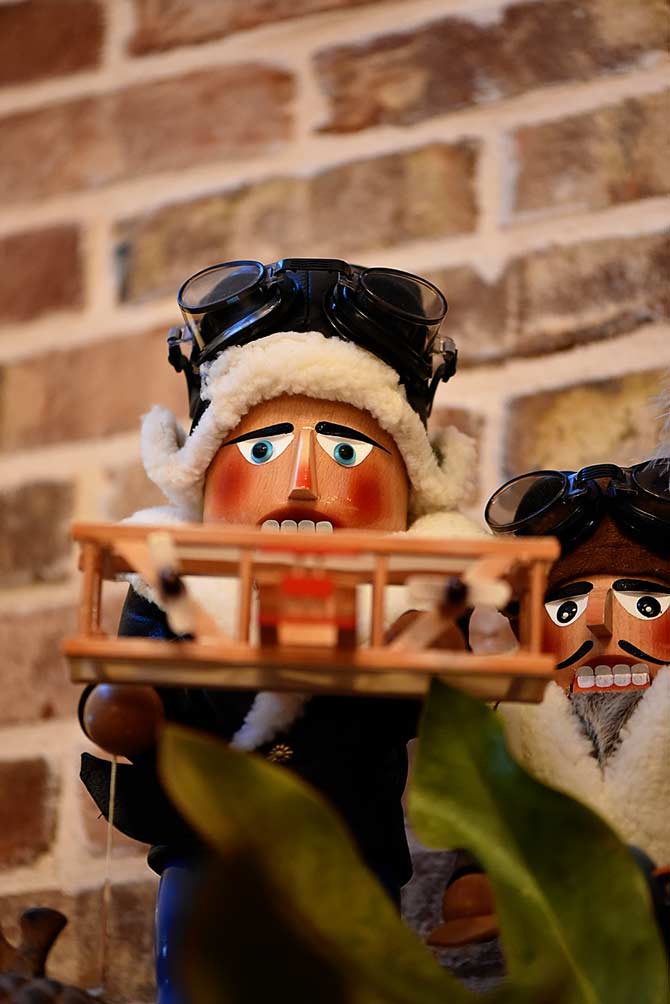 Of course since flying is sort of a "thing" around here in our family, we couldn't miss having Orville in our group.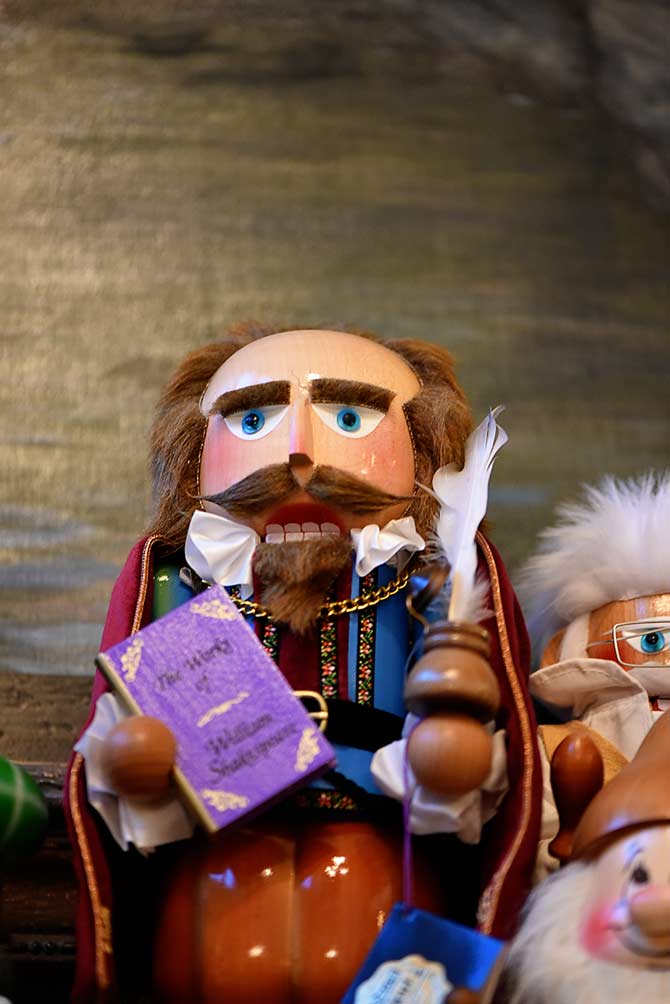 But of course I think I was most excited year he decided that William Shakespeare was one of his favorites after we studied him in literature.
"If music be the food of love, play on."
It's fun pulling them out each year and reminiscing about what each one represents. I'm not sure which one of us treasures them more.
Now, if I could just figure out how to convince him to let me move the tree next year!