This & That // Regular updates on your favorite recipes of the week, happenings around the farm, favorite things from around the web, and more!
Around the Farm
Happy Thursday, friends! While the weather has finally changed to begin feeling like fall around here, some things never change. Like take Annabelle and Ranger in this photograph. The minute I walk near them, they begin their "wrestling" match where Ranger tries his best to control Annabelle and Annabelle tries her best not to be controlled. I think there might just be a theme in there somewhere! 🙂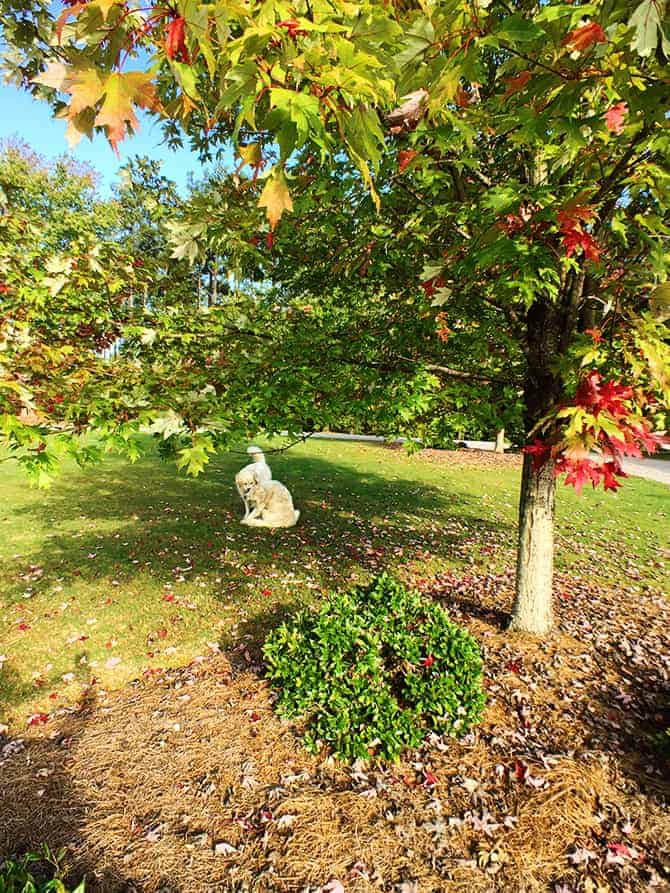 The commotion coming from their little match is something I should really video and share with you all! You can just imagine it is quiet the kerfuffle with the back and forth of their ominous sounds —
Grr!
Rar!
Ooomph!
And just as quickly as it began, they stop. Besides being man's best friend, they sure are a lot of entertainment! 🙂
But, if you can get past their escapades, the leaves are so brilliant and amazing! God sure does paint with the prettiest colors, doesn't He?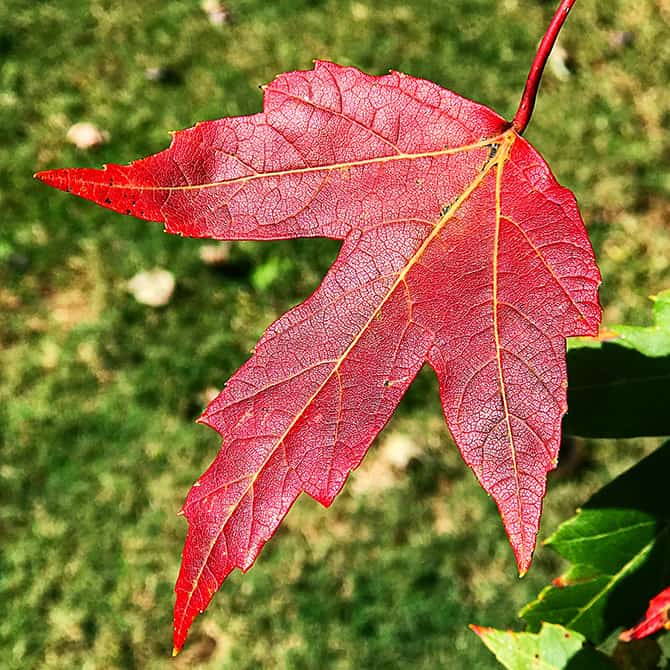 In other news…
Have you ever felt like someone was watching you?
It is one of those feelings that I don't get often here away from it all on the farm where many may consider me a hermit (ha!), but occasionally, it happens and is not one of my favorite things!
Earlier this week, it was time to go pick up Sam from school. I was rushing out of the door to my car and was greeted by Annabelle who was making noises at me nonstop. We had a quick conversation and I gave her a quick rub on her belly (her favorite) and Ranger a scratch behind his ears (his favorite) as I headed toward my car.
Then, as I sat down in my seat and glanced up, this is what greeted me.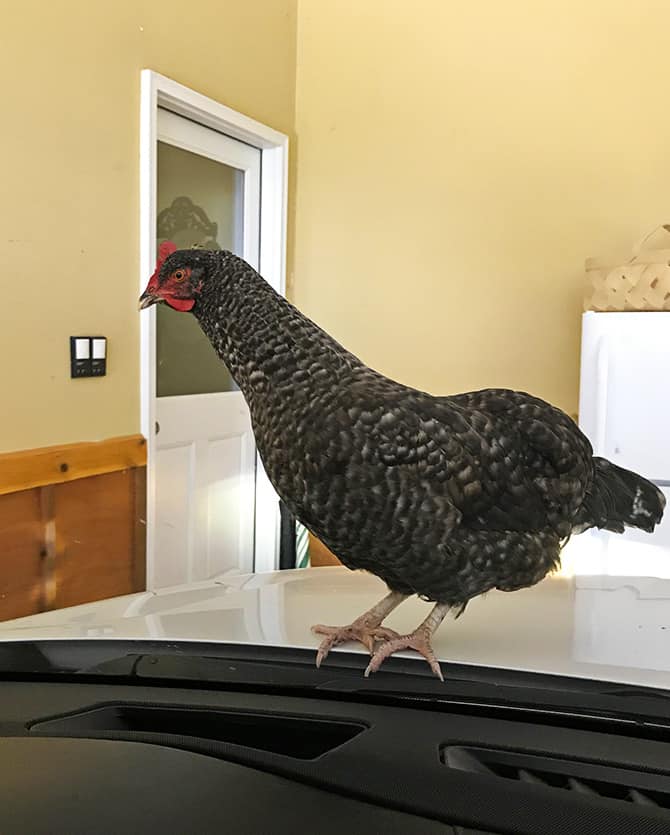 Henrietta!
I don't think I've laughed that hard in years.
Life on the farm is never boring.
Country Living Fair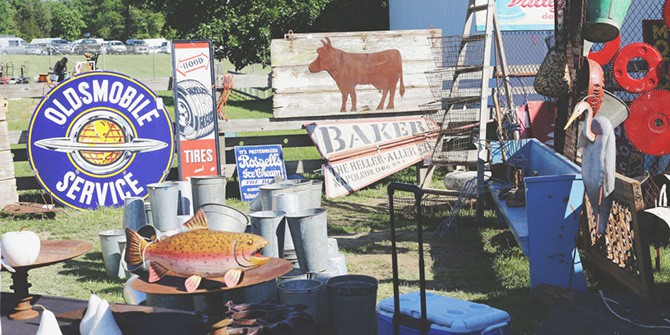 I'll be at the Country Living Fair in Atlanta this Saturday and would love to see you there!
I still get so nervous speaking in front of groups, so please say a prayer that I don't trip and fall off the stage or manage to forget everything I want to share with the audience. If you are there, please be sure to say hello. It helps so much to know that there are friendly faces in the crowd! And, I sure would love to meet you!
Here's the full schedule for the weekend!
Your Favorite Posts of the Week
I always love seeing what posts you love the most each week. I'm thinking you all are like me and looking for cozy, comfort foods!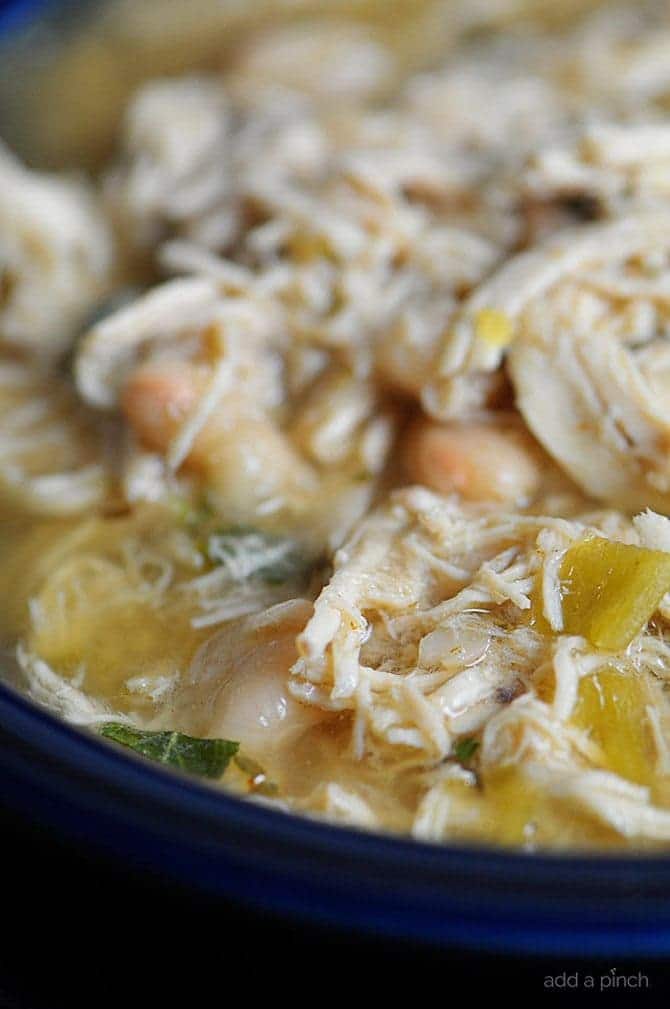 Favorite Things from Around the Web Lately
I love travel lists and this one sure does have a lot of cool places!
I think this cake is just the cutest for Halloween!
Speaking of Halloween, I think these pretzel mummies sound perfect!
What I'm Watching Now
So, I have to be honest here. I'm a Hallmark movie junkie, especially during the fall and winter. Speaking of which, did you notice that they've released the Christmas movie schedule? Oh boy! I'm ready!
Have a great rest of your week and a wonderful weekend!
Robyn xo