This & That // Regular updates on your favorite recipes of the week, happenings around the farm, favorite things from around the web, and more!
Happy Thursday and happy first week of 2018!
Brrrrrrr…. is it ever cold! This morning we woke up to 5º F wind chill. Now, for those of you that live in colder areas, I know that may not sound so bad. But, remember, this is in Georgia!
Please stay warm and safe if you are in the area of this crazy winter storm!
I'm practically living in a new robe that I was given for Christmas. It is the coziest robe that I've ever worn and I'm wondering where it has been all of my life! It does make me wonder what is a suitable hour to put on said robe in the evenings. Any advice?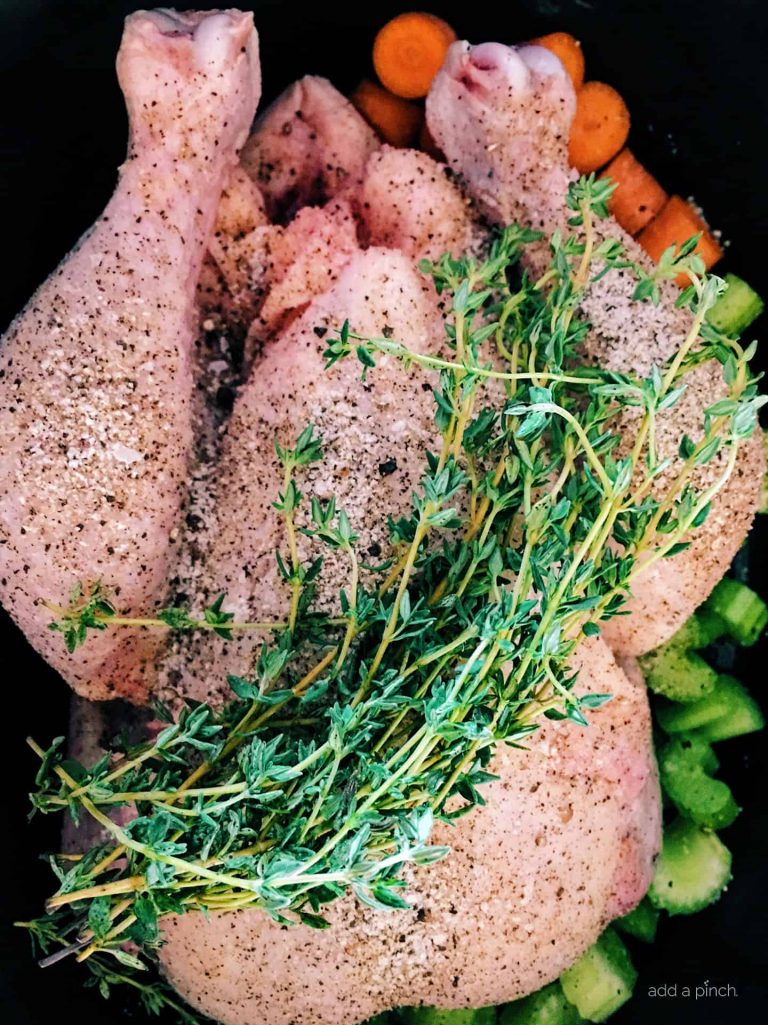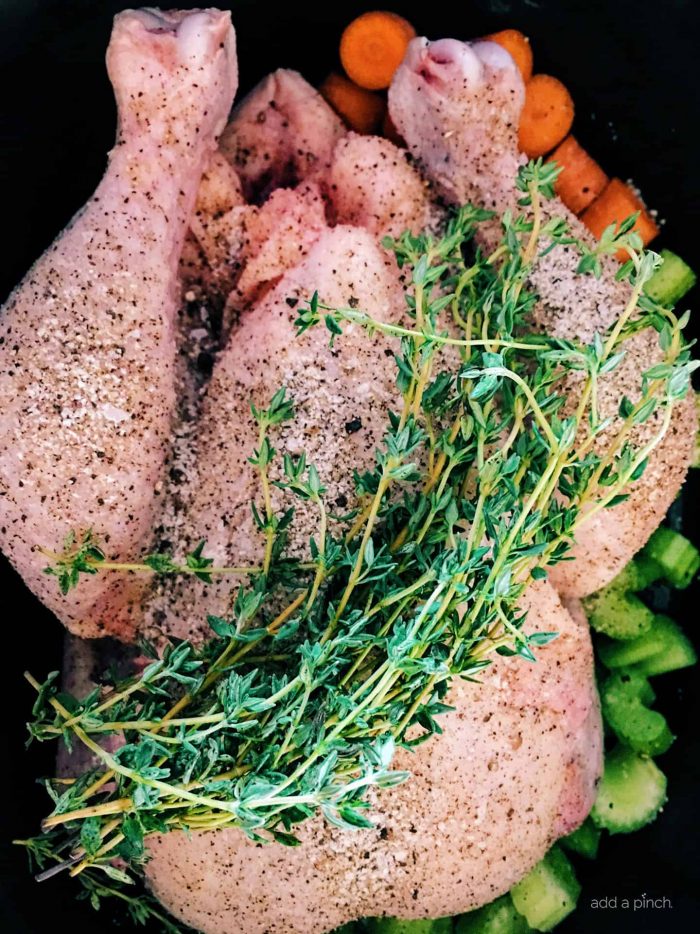 I've been on soup overdrive lately. Making all sorts of our favorites to warm us up as much as possible. There's just nothing like a big comforting, warm bowl of soup for lunch or supper when it is so cold!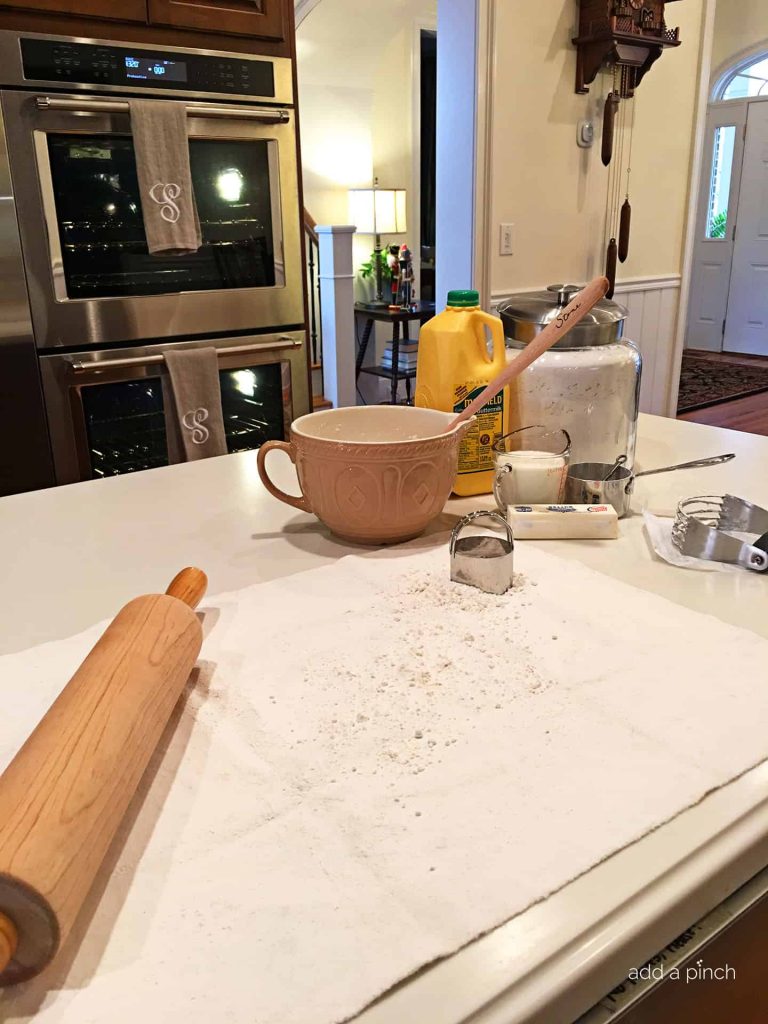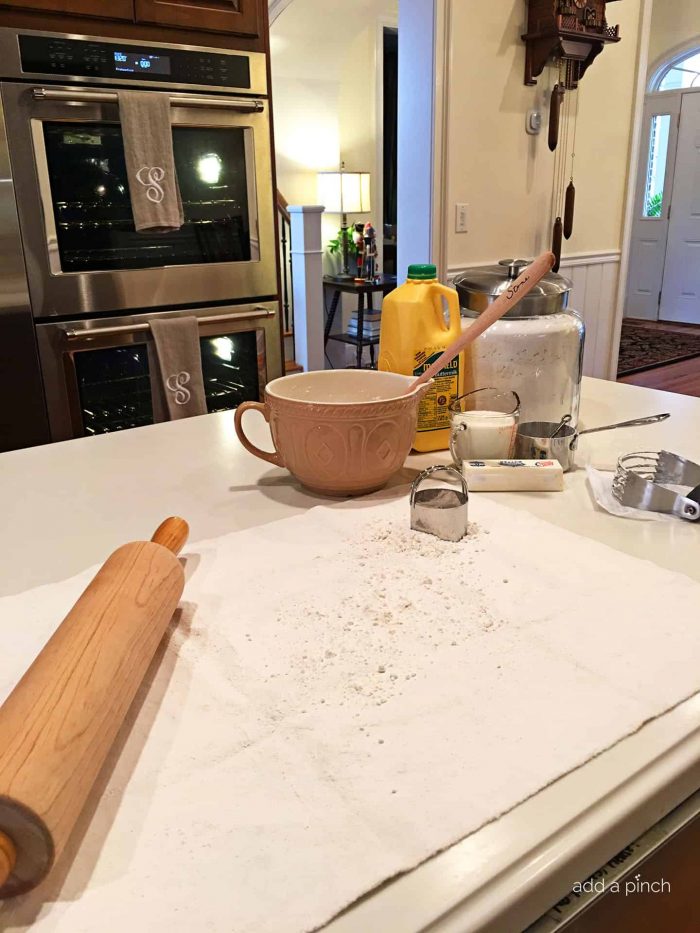 And of course, making Grandmother's Chicken and Dumplings is a given! From the creamy, broth-y soup to the tender chicken, there is just nothing that reminds me of my Grandmother as much as this soup. But, add in those puffy, fluffy, cloud-like dumplings and it is like a warm hug and always at the top of my list when I need something comforting!
Between that and my new cozy robe, you'd think I was a hermit!
Ummm…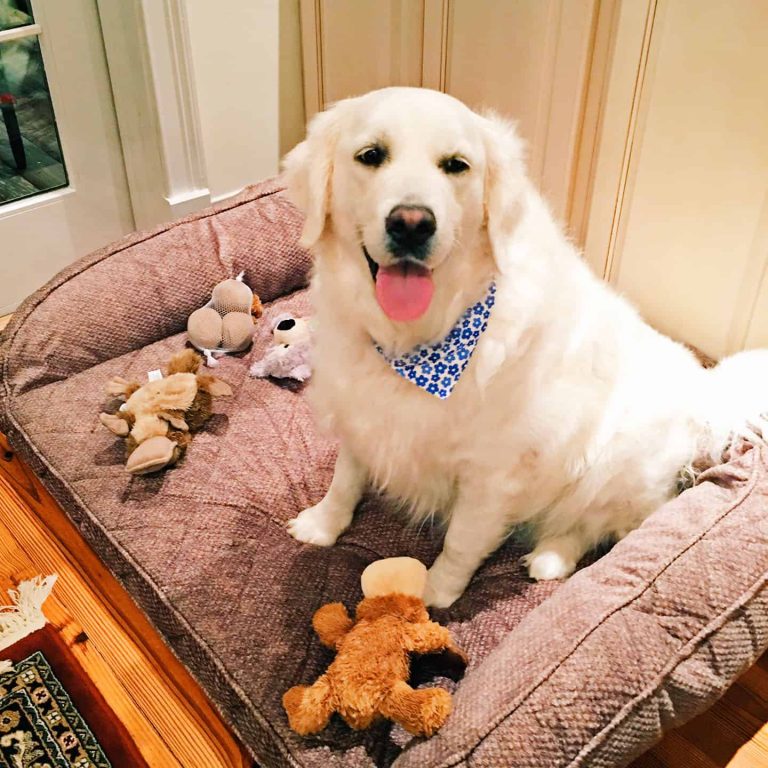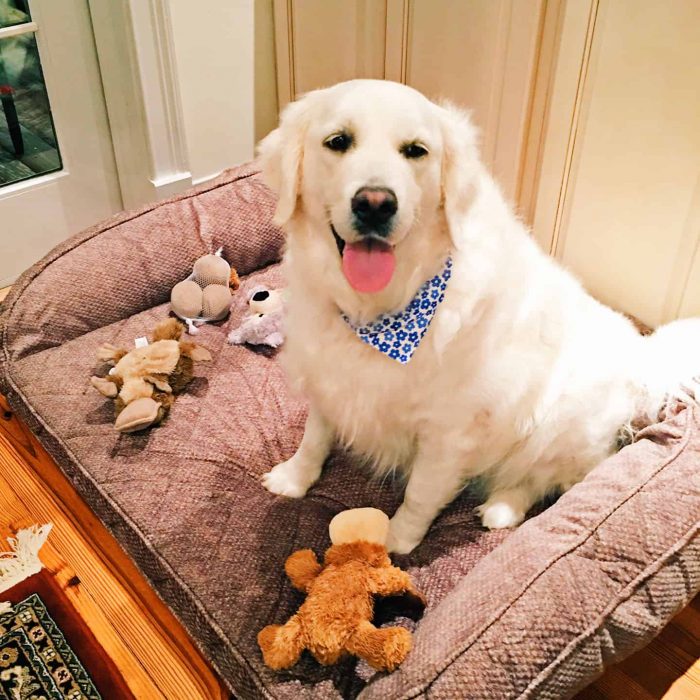 Speaking of hermits…
Annabelle is just fine with staying on her bed all day as long as she has all of her toys beside her to play!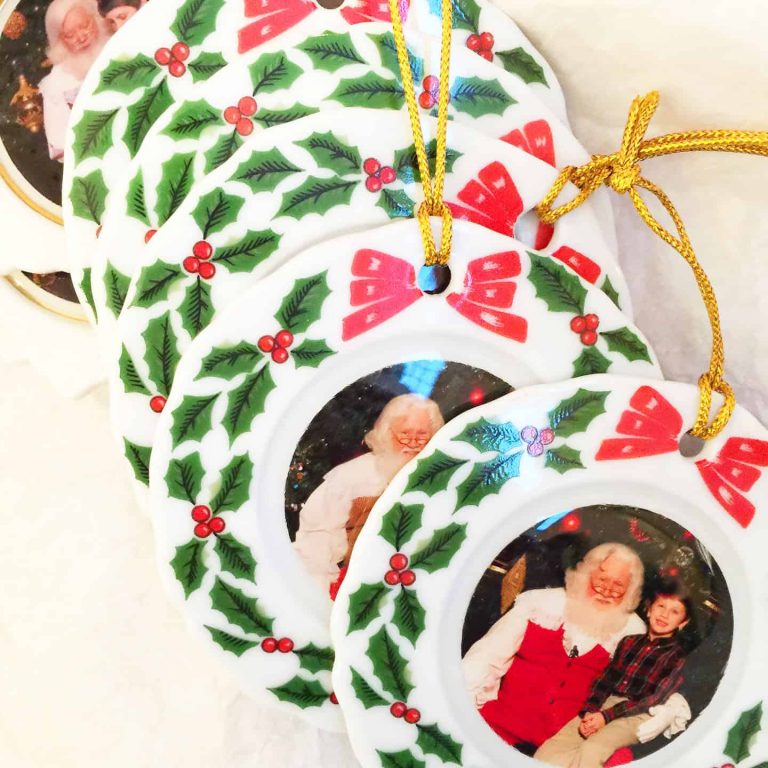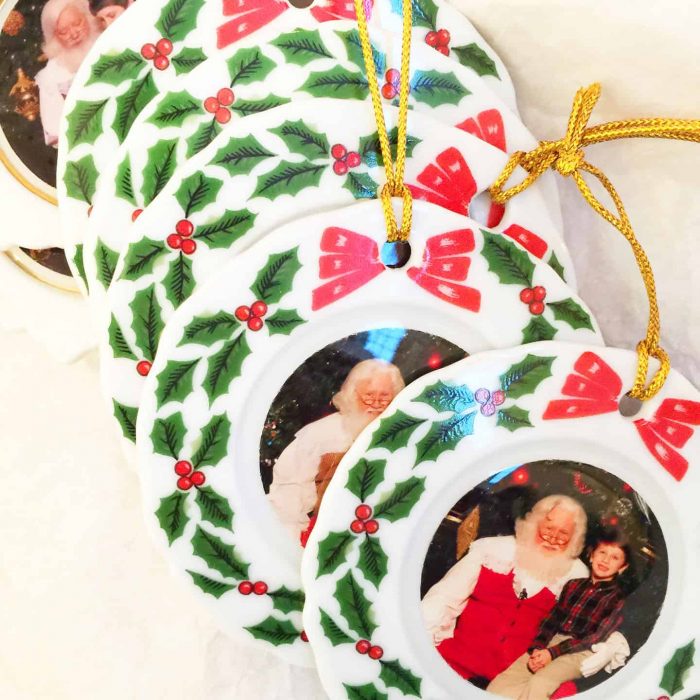 One of my favorite things to put up during Christmas are these Santa photo ornaments of Sam with Santa through the years. Oh my heart are they ever precious! As I packed up my tree this year I seriously considered finding a way to leave them out all year!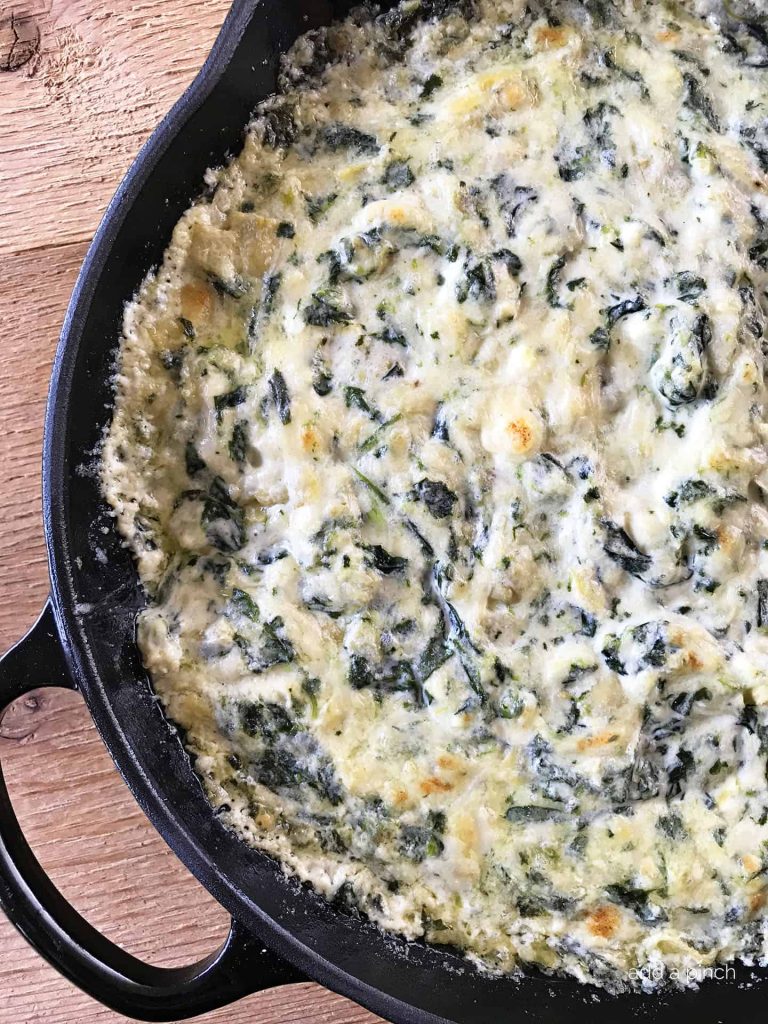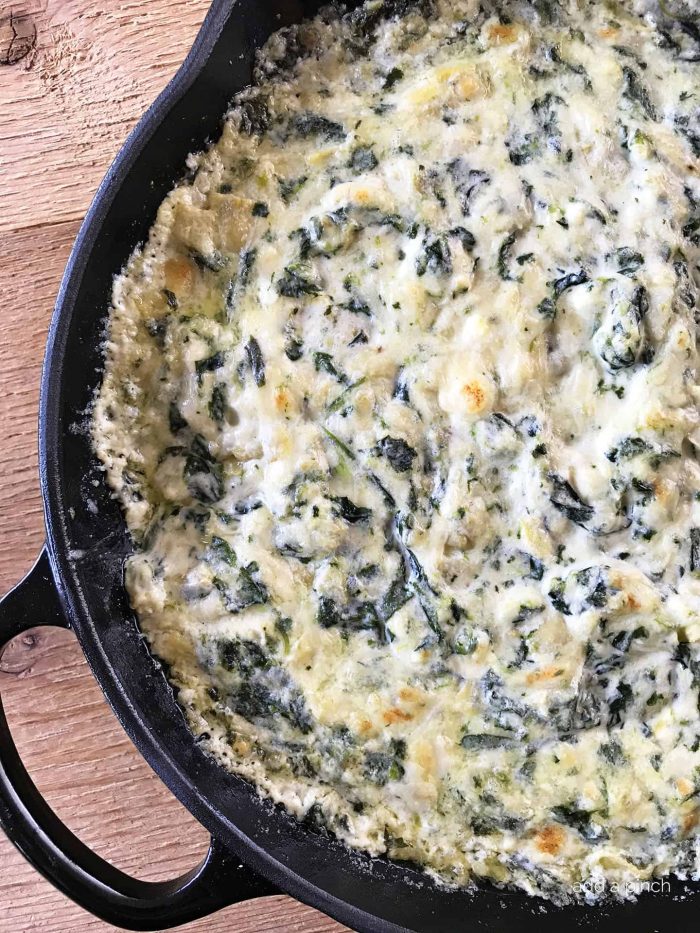 Were you as tied to the television earlier this week as we were? We loved watching all of the amazing bowl games! First the Peach Bowl, then the Rose Bowl and finally the Sugar Bowl. We were tuned in and cheering for every game!
When a player made a great play, we clapped and cheered. When a bad play was made, my heart just broke for the poor player. It was definitely a day of ups and downs.
And did I mention that we snacked. And snacked. And snacked.
I'm definitely planning out my menu for the big game this coming weekend! I can't wait to dig into that Spinach Artichoke Dip again. Oh, here's a tip, try it with pretzels! Talk about heaven!
Now, people often ask me which team I cheer for. Here's my answer. I really cheer for them all up until the time that Sam decides where he wants to go to college. When that day comes, I be the biggest fan for whatever school he picks! Bumper stickers, front door flags and all! 🙂
Of course then I'm reminded that he might just pick a school with no football team. And that will be just fine with me, too!
Your Favorite Posts of the Week
I love all of the recipes that you guys were printing, making and commenting on! Here are the favorites of the week.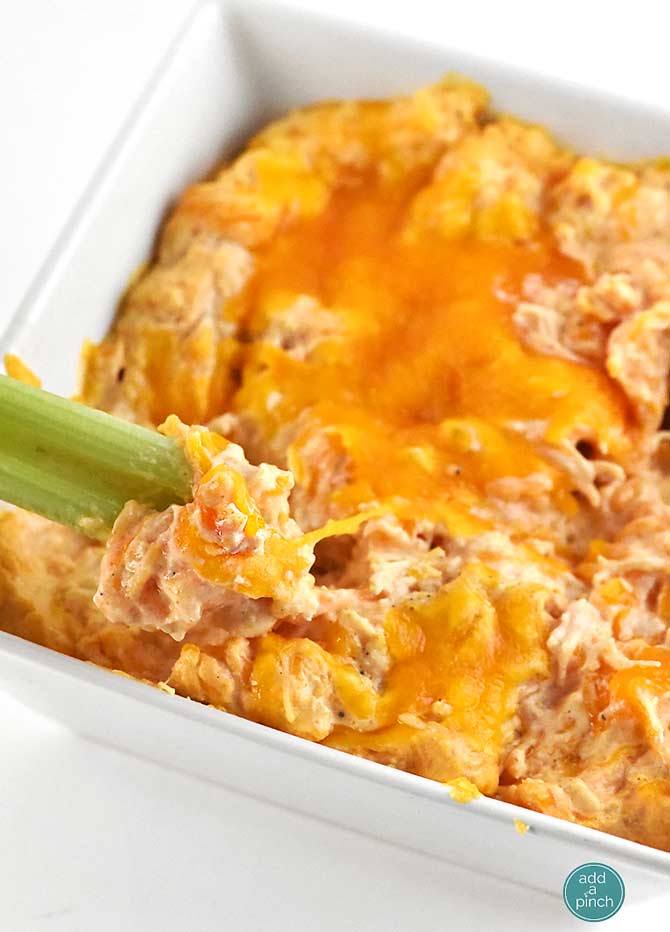 I hope you have a wonderful weekend! Stay warm!
Robyn xo