This & That // Regular updates on your favorite recipes of the week, happenings around the farm, favorite things from around the web, and more!
Hi! Hi! Hi! I hope you all have been having a fabulous week. We are *this* close to the weekend and I am SO ready! Not to mention that there is a big game happening.
I realized this past week that I've not introduced our latest addition to our Farm family to you.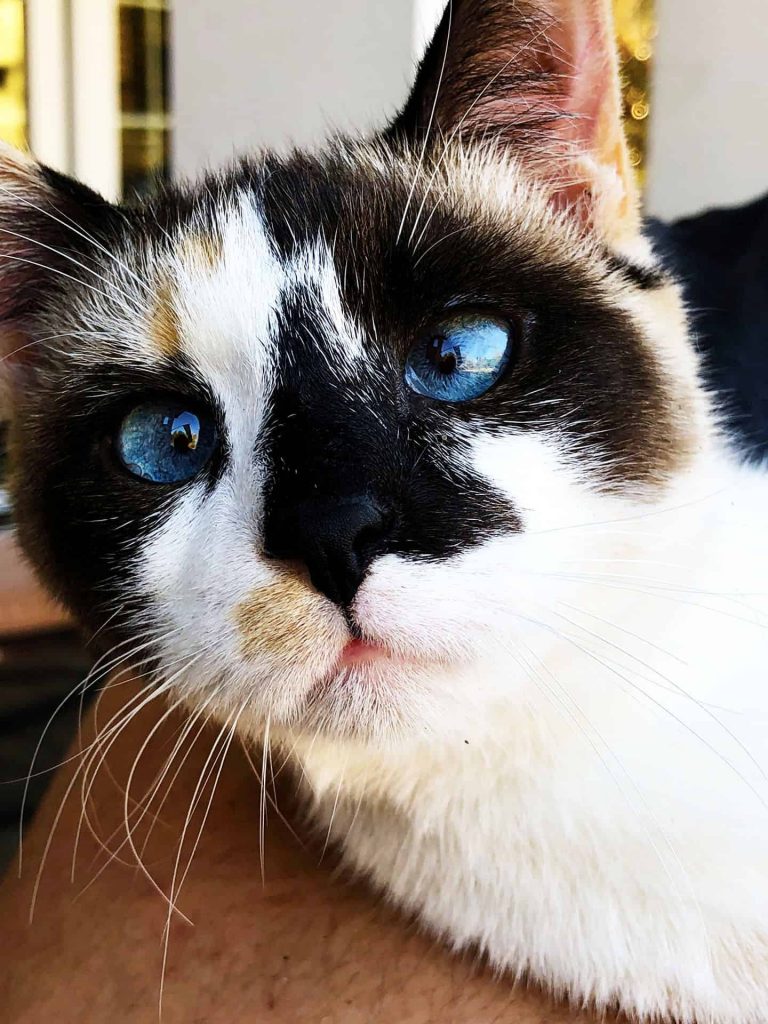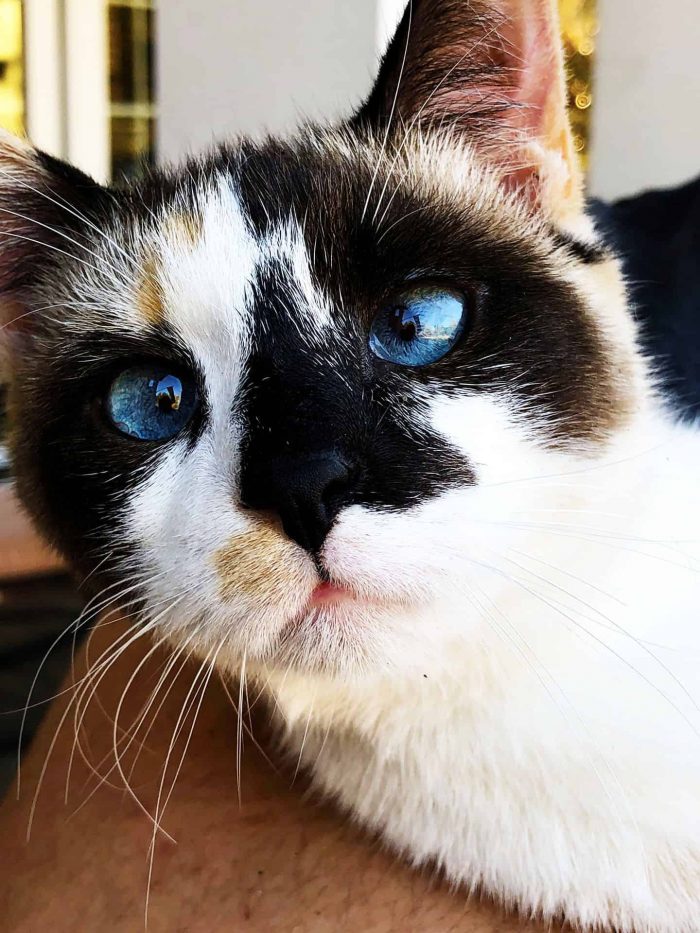 This is Coco.
She came to join our Farm through Sam's friend, Reese. Reese's friend witnessed Coco being tossed out of a truck window in a parking lot when she was just a itty bitty kitten and rescued her. Her friend nursed Coco until she was old enough to join our family. She is just the sweetest and she and Socks have (finally) become friends.
Isn't she the cutest?
Speaking of our animals.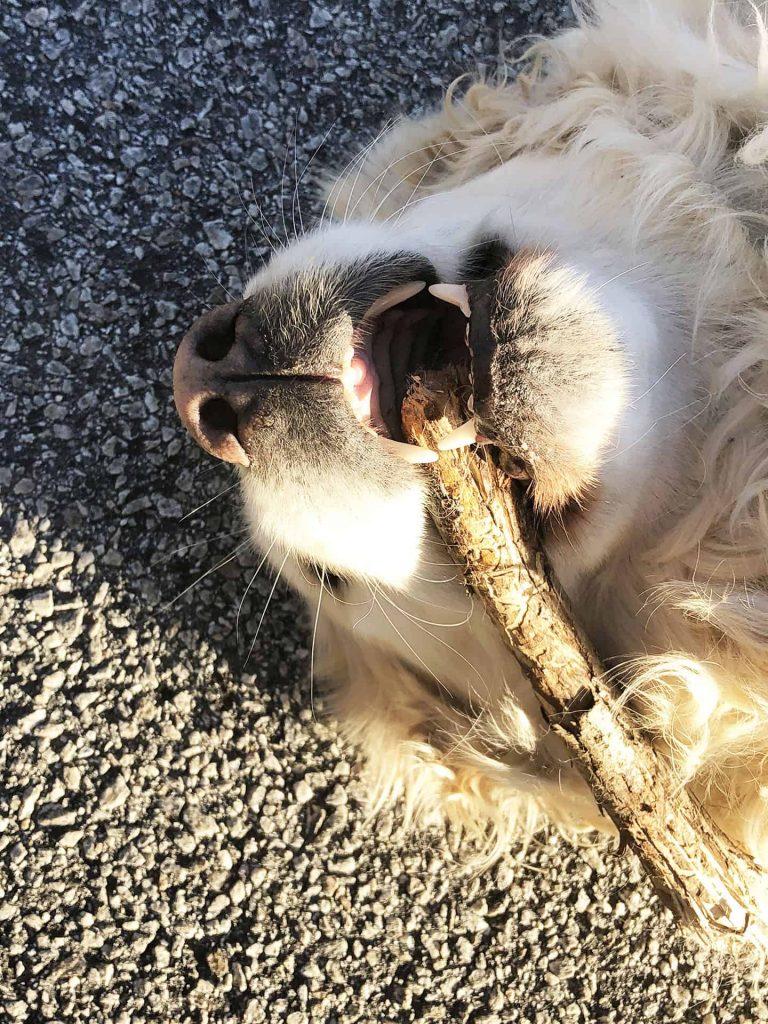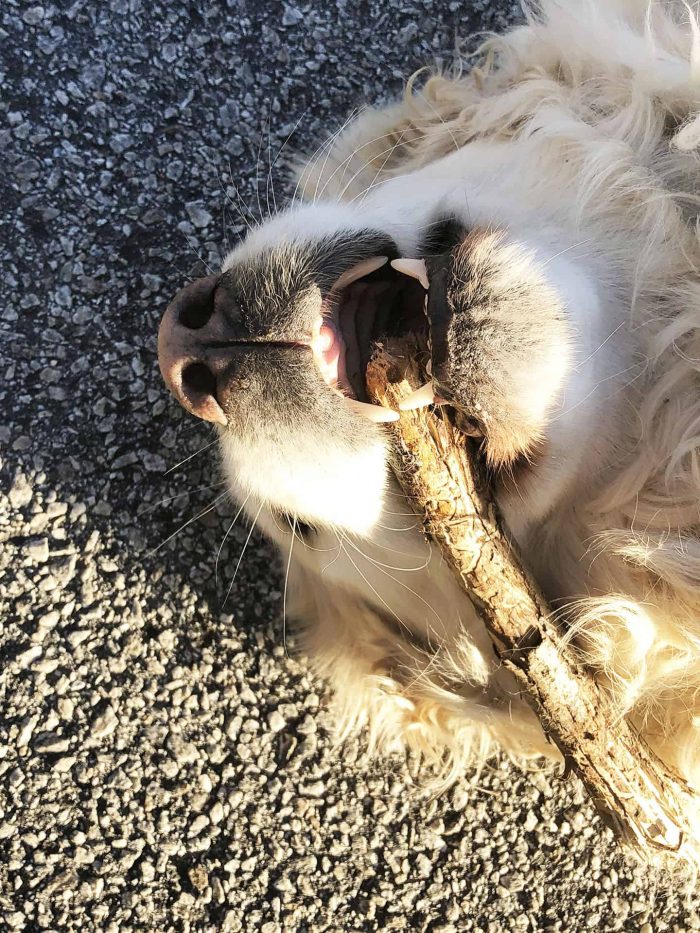 Annabelle and Ranger have thoroughly enjoyed our warmer, sunnier weather the last few days. They've had to be cooped up for so long with all of the rain, snow, super cold, and yuck that we've had lately, they have just been having the best time playing and rolling around outside.
And of course, Annabelle has to have a toy or something in her mouth at all times. She was so proud to have found a stick the other day, until…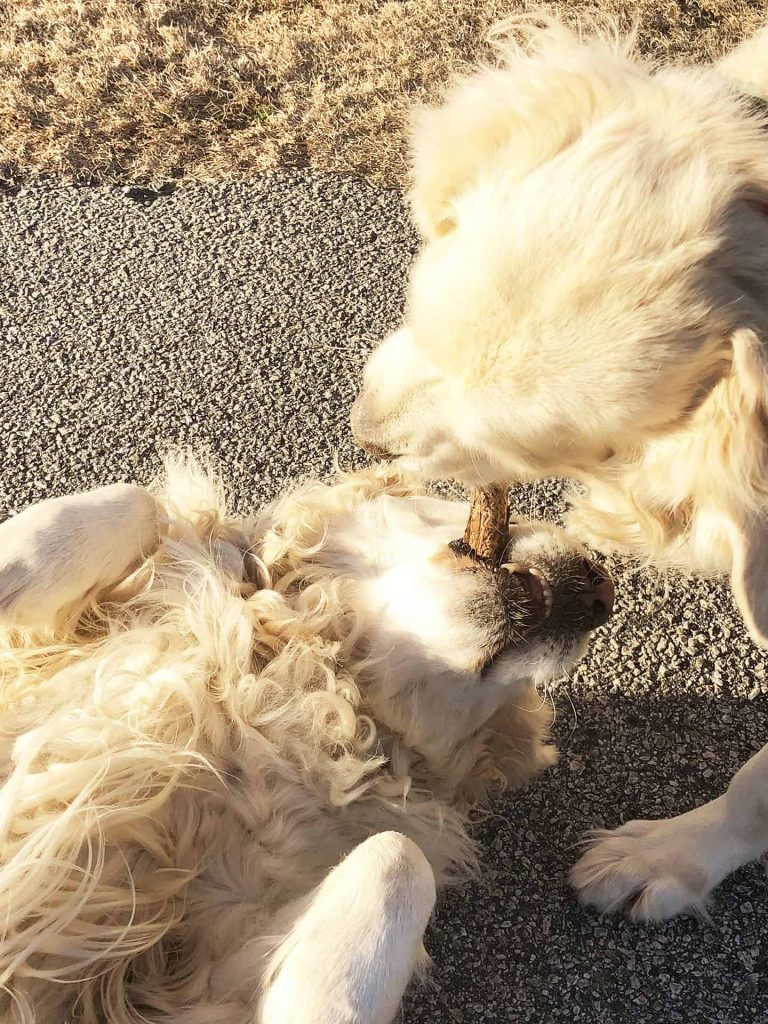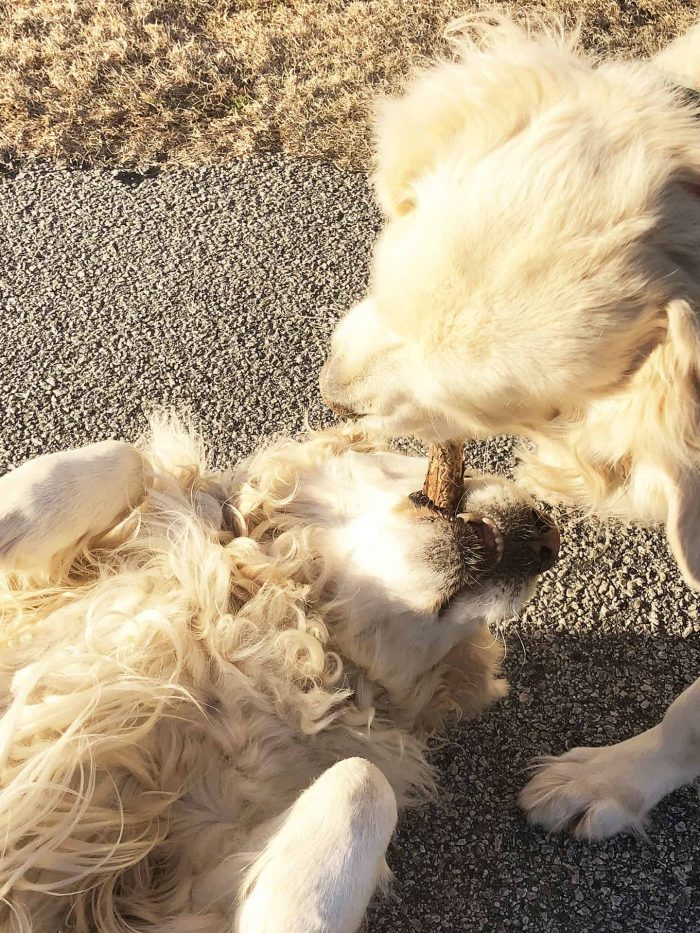 Along came Ranger trying to steal it from her.
Bless.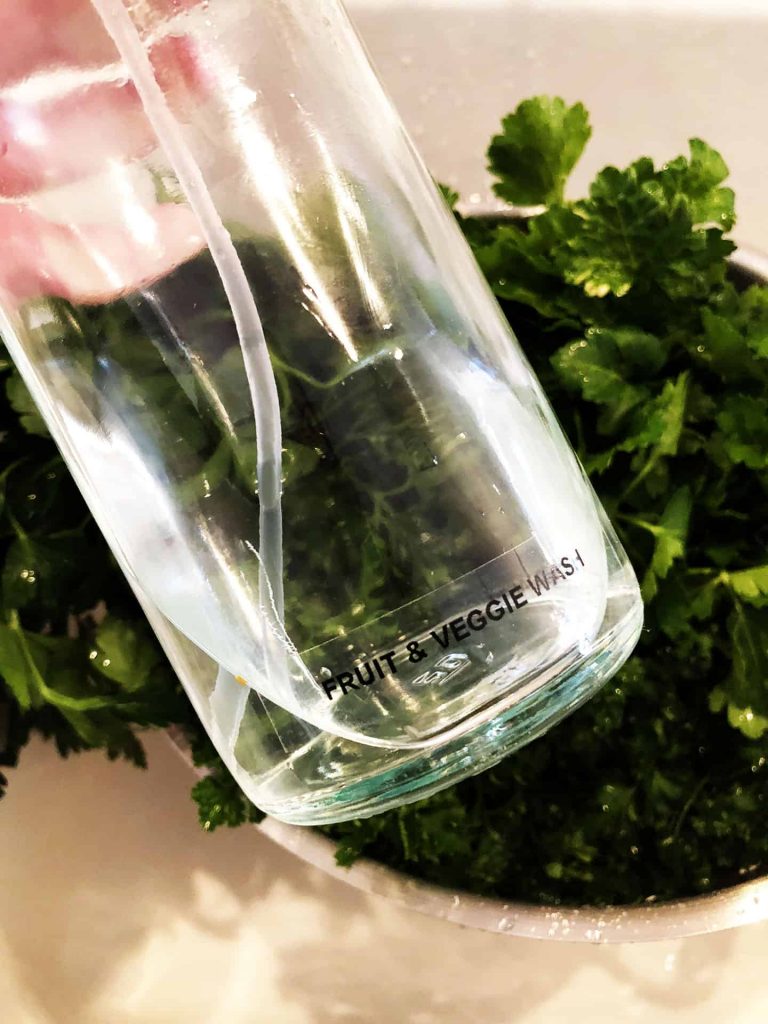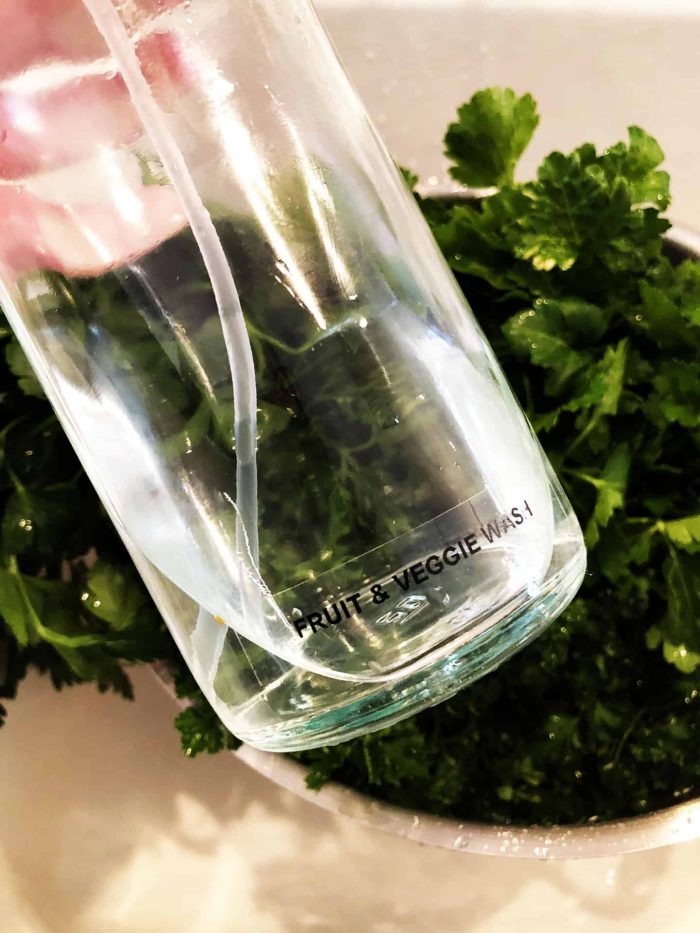 I've been so diligent with washing my fruits and vegetables lately, especially during all of this cold and flu season, that I've been making a batch of my Fruit and Veggie Wash on a weekly basis!
Speaking of cold and flu season. It made a visit here and unlike how we usually welcome visitors, we were definitely ready for this uninvited guest to LEAVE!
Your Favorite Posts of the Week
I love all of the recipes that you guys were printing, making and commenting on! Here are the favorites of the week.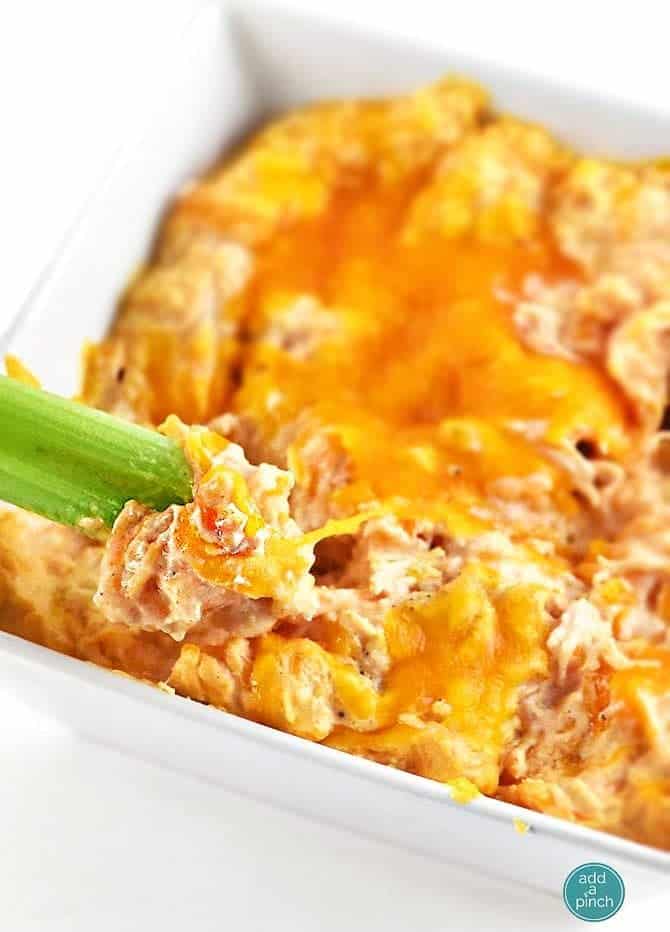 I hope you have a wonderful weekend! Stay well and stay warm!
Robyn xo